Tru-Test's biggest shareholder and rival Gallagher Group says 'no' to renounceable rights issue launched to help fund Tru-Test's 'transformational' acquisition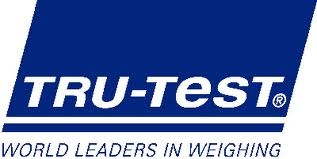 By Gareth Vaughan
Tru-Test's biggest shareholder Gallagher Group, which doubles as a competitor, has opted out of a renounceable rights issue to help fund the predominantly debt funded "transformational" acquisition of Dairy Technology Services.
Steve Tucker, Gallagher Group deputy CEO and executive director, told interest.co.nz his firm didn't participate in the rights issue. Not doing so will see Gallagher's stake of just under 20% diluted by about a couple of percent, Tucker estimated.
Auckland-based Tru-Test describes itself as the world's leading manufacturer of livestock weigh scale indicators and milk metering equipment. In a deal it valued at NZ$73 million, Tru-Test has just bought Hamilton-based on-farm dairy refrigeration seller and service supplier Dairy Technology Services Ltd (DTS) from NDA Group Ltd.
The prospectus for the renounceable rights issue notes Tru-Test hoped to raise up to NZ$8.5 million to help fund the deal. Shareholders could subscribe for shares at 96 cents each, the price they last traded at, at a ratio of two new shares for every nine shares held. Issuing up to 5,652,900 shares to investors, including 520,000 to its managing director Greg Muir also at 96c, and bank financing of up to NZ$58 million, has also been used to fund the deal.
Muir declined to say whether the new bank loan was coming from ASB, which Tru-Test already had term borrowings of NZ$19.2 million with as of September 30 last year, and has been growing rural and business lending faster than other banks.
'Step in right direction'
Tucker said there was no particular reason Gallagher had decided not to participate in the rights issue.
"I think it (the acquisition) is a step in the right direction for Tru-Test but we just chose not to participate in the rights issue, but supported the proposition as a whole," Tucker said.
Gallagher initially bought into Tru-Test in 2004, picking up a 14.7% stake from 15 shareholders for NZ$1.20 a share. In 2004, and again in 2005, the Commerce Commission rejected Gallagher's application to acquire 100%, saying the acquisition would substantially lessen competition in the national market for the manufacture and wholesale supply of rural and security electric fencing products. Gallagher increased its stake to 19.9% in 2010 when Tru-Test's shares were trading around the 80c mark.
Asked whether Gallagher might look to acquire all of Tru-Test again, Tucker said the firm would keep all its options open.
"But certainly if the right opportunity presented itself to exit at an appropriate point in time, we'd look to do that as well," said Tucker. "At this stage it's a passive investment and we're keeping our options open. But we didn't see the need to increase that level of passive investment at this stage."
Tucker said Tru-Test buying DTS didn't change its competitive position with Gallagher given DTS operates in a parallel, albeit related, sector. Tru-Test's other shareholders include the Warehouse founder Stephen Tindall.
Controversial figures on Tru-Test's board
Tru-Test managing director Muir is the former chairman of Hanover Finance, and is among directors and promoters of the failed property lender facing civil proceedings from the Financial Markets Authority. The Serious Fraud Office has also been undertaking a lengthy probe into Hanover's demise. Muir took the reins at Tru-Test in February 2009. He's also the ex-CEO of the Warehouse and former executive chairman of Pumpkin Patch.
Tru-Test is chaired by John Loughlin who was chairman of Allied Farmers when it made its disastrous acquisition of Hanover's finance book from owners Mark Hotchin and Eric Watson in December 2009. Loughlin's also the former CEO of Richmond Ltd. And Tru-Test's board also includes controversial Contact Energy independent director Phillip Pryke, who has twice been among Contact directors recommending minority shareholders accept ultimately unsuccessful takeover offers from majority owners Edison Mission Energy and Origin Energy.
In the prospectus for the renounceable rights issue Loughlin says the DTS acquisition will see Tru-Test acquire the manufacture of farm holding tanks for use on dairy farms and on-farm services involved in the supply, installation and servicing of milk chilling equipment on farms.
"The business has distinctive and hard to replicate trading propositions, including contracts with key customers, and direct to farm access to more than 50% of New Zealand's dairy farms," Loughlin says.
Fonterra contract key
He goes on to say DTS has farm holding tank supply contracts with Fonterra, which are 90% exclusive and Westland Dairy, which are fully exclusive. The farm holding supply contract with Fonterra generates the majority of DTS' revenue.
"The proposed DTS acquisition has anticipated high cash earnings (and therefore anticipated high debt reduction capability) with the capability to deliver strong shareholder value growth in the future," Loughlin adds.
Tru-Test sees both the potential to grow exports of farm holding tanks overseas to the likes of Australia, Asia and South America, and to mitigate its exposure to foreign exchange movements given DTS' domestic focus.
Having not paid dividends since 2006, Loughlin says the banking covenants Tru-Test will be bound by following the DTS deal make it highly unlikely it'll be in a position to do so for at least another three years.
"However, the Board considers that this is outweighed by the expectation that the proposed DTS acquisition will provide for a significantly greater return to shareholders over time than would be the case if the proposed DTS acquisition did not proceed," Loughlin says.
Paying nearly twice its own value for DTS; Fourfold increase in bank debt
Tru-Test had hoped the rights issue would raise up to NZ$8.5 million, which it'll fall short of given Gallagher's decision. The company says shares issued to help fund the acquisition will lift its total number of shares on issue to 39,872,317, excluding restricted shares. Based on the issue price of 96c each, that would value Tru-Test at about NZ$38.3 million, which is just over half the value it has placed on the DTS acquisition. Adding up to NZ$58 million of bank debt will lift its total bank debt to NZ$77 million, four times its previous level.
Loughlin says the acquisition is expected to "assist in" generating an estimated 40% increase in Tru-Test's earnings before interest, tax, depreciation and amortisation (ebitda) in the year to March 31, 2013 from NZ$5.9 million the previous year. It'll also assist in generating a NZ$68 million increase in non-current assets with NZ$67 million of this due to intangible assets. And it'll add an estimated NZ$56 million to total liabilities due to the bank debt.
As of September 30, Tru-Test had total assets of NZ$57.7 million and total liabilities of NZ$36.8 million.
In a press release confirming the deal, Muir said buying DTS was part of a strategy that should lead to new levels of integrated support for dairy farmers.
"The dairy industry will increasingly need to integrate new technologies and services if it is to achieve the sustainable growth it seeks. Having both DTS and MilkHub within Tru-Test Group is an example of this sort of integration in practice."
And in the prospectus Loughlin said: "The board believes that this is a great opportunity to grow our presence in the dairy sector, which has been one of our core activities since inception. This is a significant transaction for the company, and if approved, will lead to a transformational change in the company's earnings profile and balance sheet."
For the six months to September 30, 2012 Tru-Test's profit from continuing operations was NZ$1.985 million. Its half-year revenue rose 3.9% to NZ$47.9 million, and its ebitda was NZ$4 million, up 7.3%.
This article was first published in our email for paid subscribers. See here for more details and to subscribe.