Bruce Wills calls on growers to take ownership of the wool problem. It will only go forward with collective investment and support for the 'Campaign for Wool', he says. Your view?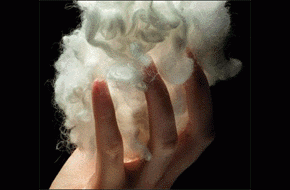 By Bruce Wills
Wool was once New Zealand's most valuable and visible export.
It was up until recently what dairying has become today. How things have changed.
If this was about a deficient payroll system for teachers Campbell Live would be all over it like a rash.
If it was about 'asset sales' then I imagine Morning Report and shows like 60-Minutes, Q+A, Sunday and The Nation would be pouring detailed scrutiny over it.
The absence of this with meat, but especially wool, speaks volumes about a disconnect between what our media chooses to cover and what drives our economy.
I am not talking about Merino and Mohair, where there is organisation and a collegiality similar to that found in dairy.
The problem child of New Zealand farming is sheep meat and more precisely what we call strong wool - what consumers mostly know as carpet among many other products.
Wool today contributes less than two percent of our export receipts and a soon to be released report by Nuffield Farming Scholar, Sandra Faulkner, paints a sad but accurate picture of it.
"The New Zealand wool industry is currently weak and fragmented to the point of being dysfunctional" she writes; words that could come from the lips of many a strong wool grower.
You get the impression that the 'Decline and Fall of the Wool Empire' has been glacial. To some extent is has but the rapid unwinding is stunningly recent.
In pure numbers, our meat exports generated 92 percent of dairy's export value in October 2004. Wool then was worth 14.4 percent of what dairy generated. In 2004 at least, our meat and fibre exports still outpointed dairy.
Step forward to October 2012 and the relativity of meat to dairy exports has dropped to 44 percent with wool down to 6.2 percent. Today, meat and fibre combined can only muster around half of dairy's entire export value and it has only taken eight years.
Here is the missed opportunity for 'NZ Inc'.
If, into last year, meat and fibre had maintained its 2004 relativity to dairy, New Zealand would now be $6.5 billion better off.
Put another way, that sum is only slightly less than the combined exports of crude oil, mechanical items, electrical exports, aluminium, iron and steel.
So can anyone tell me how this has escaped wide scale media or political attention, especially when we are so hungry for jobs and opportunity for our young?
To be fair, Labour and National Ministers for the Primary Industries have tried but this violent unwinding of meat and 'King Wool' has not been an issue much beyond the rural media.
I remain astonished the Wools of New Zealand proposal has received so little national news exposure or analysis.
On Monday 25 February 2013, their offer to wool growers will close in what is a farmer version of 'Dragons Den.' Wools of New Zealand aims to raise $10 million from strong wool growers to pursue international marketing and sales opportunities.
While $5 million may be enough to get it over the line, farmers, in return, will get a slice of the company and exposure to value-added wool 'beyond the farm gate'.
In looking forward strong wool farmers like me have a big choice because without a wool levy we can either leave it to chance or take the ram by the horns. Speaking as a 'farmer' I have put my money where my mouth is and shared up.
As a 'farmer' I challenge my colleagues to call 0800 687 9665 or go to www.ourwool.co.nz and make a decision.
Speaking as the President of Federated Farmers, this is of course your decision in a desperately tough season financially. Money is tight but as I have shown by wools incremental losses it will get increasingly tighter unless we stand united and take our industry back.
Wools of New Zealand is not the only company seeking farmer involvement beyond the farm gate. There is also Elders Primary Wool; a farmer owned cooperative.
For wool growers and indeed our economy this issue is deadly serious when so many young are out of work. It explains why I found it a genuine pleasure writing the foreword to the Faulkner Report. It is provocative and well researched. It rightly looks forward and not backwards because we all know that wool is a fabulous green product.
Wool is natural, renewable and nowadays, recyclable.
Wool has excellent fire protection and health properties. It is also a product that keeps sheep on farms and Kiwis in the type of jobs lost recently in Oamaru. With 'green' wool going backwards, it has me asking if green consumerism is real as opposed to being marketing hyperbole.
The Christchurch rebuild after all will need two million square metres of floorcoverings by 2016. What is being done to promote woollen carpets or wool insulation for that matter?
Sheep numbers have halved in the last thirty years as farmers have chosen more viable land use alternatives. Without reasonable returns from wool or meat who can blame them?
I fully endorse what Sandra Faulkner has shown me in her report; the need for collective grower investment, the need to support the 'Campaign for Wool', the need for government to do its bit too.
And most importantly, the need is for us growers to take ownership.
-------------------------------------------------------------
Prices from the latest wool sales are here » and charts for these prices are here »
-------------------------------------------------------------
Bruce Wills is the President of Federated Farmers. You can contact him here »