Westpac economists maintain their forecast milk price at NZ$7.40 for next season after latest global dairy auction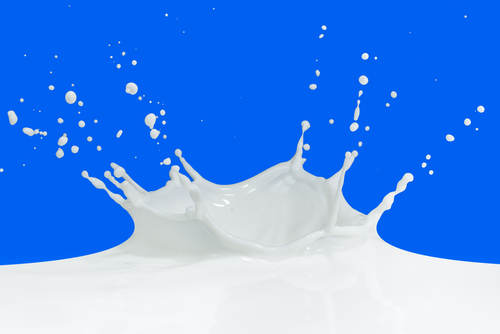 Westpac economists have retained their forecast for Fonterra's milk price in the 2013/14 season at NZ$7.40 per kilogram of milk solids following this mornings global diary auction at which prices eased only slightly.
The NZ$7.40 price pick by Westpac was made on July 26, shortly Fonterra itself came out with a forecast price of NZ$7.50 last week. Then over the weekend there were the revelations about Fonterra's safety issue.
The GlobalDairyTrade auction overnight showed an overall fall of just 2.4% in the value of contracts made.
"In light of the contamination issue, the auction results for Fonterra could have been worse," Westpac economist Nathan Penny said.
"However, prices for Fonterra's products fell relative to the prices of competitors' products.  For skim milk powder, Fonterra's prices fell while Dairy America and Arla's prices rose.  For one directly comparable product Fonterra's premium narrowed from 20% to 14%," Penny said.
But he also said that world dairy prices remained high.  They are still the sixth-highest on record.  "Also, they didn't give back all of the 5.3% price rise from the previous auction."
He also pointed out that while short contract prices fell, long contract prices rose, indicating that the impact from the contamination issue may potentially be temporary.
"That said, the greatest risk is around the long-term hit to reputation. Time will tell on that front. On this evidence, we are holding our forecast of Fonterra's milk price for 2013/14 at $7.40 per kg of milk solids for the time being."
ASB chief economist Nick Tuffley said much of the overall price decline was driven by falls in the most near-dated contracts of September and October 2013, with the weighted average fall concentrated in October.
"The falls were near universal across those products sold at these contracts and the size of the falls tended to be higher than any falls for the longer-dated contracts November 2013 to February 2014).  Whole milk powder prices actually rose for the November contract onwards.  The skew of falls to the more near-term contracts suggests little apparent long-term concern (at this stage) about Fonterra products," he said.
"Other suppliers also sell some product on the GDT platform, however, there is very little exact product overlap to compare.  Given the usual volatility and range of the price premium between suppliers – and just four contract comparisons made – it is inconclusive to say if there has been any change in the premium Fonterra would normally earn."
Tuffley said the auction took place so close to the revelation of the Fonterra contamination scare that it was not a wholly reliable indication of any price impact on Fonterra. 
"Nevertheless, that it held up so well is encouraging: a sharp fall would have raised some immediate question marks about whether any lingering impact had occurred."
Fonterra was such a significant global player that it was hard for food manufacturers to readily substitute away from Fonterra as a source," Tuffley said.
"It is price that is likely, over time, to reflect any reputational impact. 
"At this stage the auction outcomes don't appear to indicate much of an impact. 
"The overall price fall is muted; the price falls were concentrated in the short-dated contracts; whole milk powder – the largest-selling product – has held up well. 
"Price movements relative to other suppliers – for a very few contract overlaps – seem within the bounds of recent movements at this stage."