Commerce Commission suing ANZ, ASB and Westpac for 'misrepresenting' interest rate swap contracts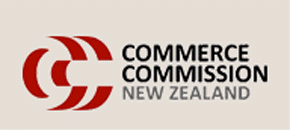 The Commerce Commission is taking legal action against ANZ, ASB and Westpac, saying it believes the three banks misrepresented interest rate swap contracts in sales to rural customers.
In a statement the Commerce Commission says it has advised the three banks that it intends to issue legal proceedings against them.
"The Commission has advised the banks that in its view there is sufficient evidence that they may have breached sections 9, 11 and/ or 13 of the Fair Trading Act (FTA), and that it wishes to place the matter before the Court for its decision," Commerce Commission chairman Mark Berry says.
Berry says the Commission aims to file proceedings in March 2014.
"This has been a very extensive and complex investigation, but that phase of it is almost at an end. We have advised the banks of our views that swaps were misrepresented to rural customers. I expect to have more talks with the banks about these views, and about the different facts that might apply to each of them, over the coming months," Berry says.
He says the Commission is also considering the conduct of other institutions that have sold interest rate swaps, but won't comment further because of its legal action.
"The Commission encourages affected swap customers to contact the Commission on 0800 943 600."
ANZ says sales were to large farmers; ASB to work with Commerce Commission; Westpac pledges 'vigorous defence' if proceedings brought
An ANZ spokesman says his bank will continue working with the Commerce Commission on "the historical rural interest rates swap issue." He says the issue relates to some rural interest rate swaps, mostly sold by the National Bank to large farming enterprises prior to the Global Financial Crisis when international events led to "interest rates suddenly dropping by unprecedented levels."
"Immediately following the Global Financial Crisis we worked with our customers, including many farmers, who found themselves in challenging financial circumstances. ANZ, as always, remains committed to working with its customers," the ANZ spokesman says.
A Westpac spokesman says it's difficult for Westpac to respond given the "generality of the Commission's statements and the absence of any specific information from the Commission regarding Westpac's activities."
"Westpac will continue to co-operate with the Commission as it has done throughout its investigation. Westpac will also be seeking details as to the nature of the Commission's specific concerns. Should proceedings be brought against Westpac, they will be vigorously defended," the Westpac spokesman says.
An ASB spokesman says because the investigation is on-going and the Commission has indicated its intention to issue proceedings, ASB is unable to comment on the Commission's claims other than to say ASB understands the Commission's concerns relate to historic transactions.
"ASB will continue to co-operate with the Commission's on-going investigation."
None of the three banks provided answers to questions about how many farmers interest rate swaps were sold to or what the value of them was. The Commerce Commission has received about 140 complaints and contacts concerning the sale of swaps.
Feds say Commerce Commission move will 'resolve controversial issue'
In a statement Federated Farmers president Bruce Wills said having written to the Commerce Commission last November and encouraged members affected by interest rate swaps to contact the Commerce Commission, Federated Farmers welcomes the Commission's decision to put the matter before the courts.
"Some of the debt instruments sold to farmers have been highly complicated to say the least. In both 2009 and 2010, we mentioned problems with swaps in various submissions, including to the Opposition's Banking Inquiry and the Review of the Banking Code of Practice," Wills says.
"We believe the case, when it comes before the courts, will help to resolve what has been controversial to say the least. It will also be a good opportunity to remind the entire financial industry of its wider obligations," says Wills.
Today's comments come after Wills told interest.co.nz in October last year he had heard from about a dozen concerned farmers over the issue, but also from others who were "entirely happy" with how swap agreements had panned out. Federated Farmers' view was "well less than 5%" of farmers had been caught up in swap rate arrangements they weren't comfortable with.
"The whole swap stuff was a bit of a punt. If interest rates went up they (the borrowing farmers) were going to win, if they went down, they were going to lose, in broad figures," Wills said last year.
They were a "complicated instrument" that required a fair degree of expertise to sign up to, but said: "At the end of the day I'm a great believer in buyer beware and personal responsibility."
Here's some background information supplied by the Commerce Commission
Interest rate swaps are a financial derivative product that allows a borrower to manage the interest rate exposure on their borrowing.

Interest rate swaps were typically provided to large corporate and institutional customers, but from 2005 were offered by various banks to rural customers throughout New Zealand.

In August 2012 the Commission began enquiring into whether interest rate swaps were misleadingly marketed from 2005.

This matter relates to ANZ Bank New Zealand Limited (ANZ), ASB Bank Limited (ASB), and Westpac Banking Corporation and Westpac New Zealand Limited (together, Westpac).
And here's a statement from Labour's Damien O'Connor
The Commerce Commission's decision to issue legal proceedings against three major banks over their sales of interest rate swap contracts to rural customers is great news, said Damien O'Connor, Labour spokesperson for Primary Industries.

"This has been a long time coming and finally the Commission has accepted what I've been saying all along that these so-called swaps loans were misrepresented to rural customers. This move by the Commerce Commission is an important step forward in finding out what effect these banking products have had on rural New Zealand.

"I must also acknowledge the advocacy work by Jeanette Walker who was determined to seek justice for the many farmers who found themselves in difficult situations as a result of these swaps loans. Without her tireless commitment it is doubtful the Commission would have initiated this inquiry.

"In simple terms, a swaps loan is a type of fixed rate loan, sold to farmers as a way to manage their interest rate risk. What many were not told was that the bank could increase its margins if they considered the farmer became high risk. This has put some farmers under huge financial pressure.

"Farmers are losing their farms as a result of hard sell tactics by banks who have locked them into high interest rates they can't escape unless they pay hefty break fees. These tactics have destroyed the important trust relationship that needs to be built between the rural sector and banks as partners in farming for the future", Damien O'Connor said.
(Update adds comments from ANZ, ASB, Westpac, Federated Farmers and Damien O'Connor).