Willy Leferink points out that "every $1 in the milk payout we cannot make removes $300 from the pocket of every man, women and child in New Zealand"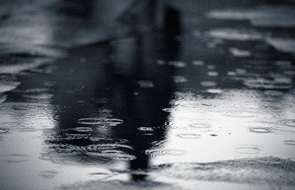 By Willy Leferink*

The former U.S president, Ronald Reagan, was well known for his turn of phrase.
At one farmer meeting Reagan delivered this advice on politicians peddling a plan: "the 10 most dangerous words in the English language are, 'Hi, I'm from the Government, and I'm here to help''."
I was reminded of what Reagan said when I caught Parliament a few weeks ago just as the MP Andrew Little let rip:
"This is a Government obsessed with mucking around in the same puddle of water we have been in, frankly, for far too long - more primary production, more mining, more commodity goods to be sold at commodity prices. The challenge for this country is to make the shift in our economy into totally new productive enterprises and into the new economy…"
It's some puddle when 'primary production' will be worth $36 bln this 2013/14 season!
It is even more of a puddle when dairying has helped New Zealand to a record trade surplus in January, or, as Statistics NZ's Chris Pike put it, "dairy export prices helped lift the terms of trade to their highest level since 1973."
It must definitely be a puddle when Fonterra's 35 cent upwards revision in its payout forecast could put an additional $100 into the pocket of every man, woman and child in New Zealand. I say 'could' because no should be counting our milksolids sitting at the table, there's time enough for counting when the season's done. 
It's the same kind of 'puddle' that saw this 1988 misstep from the late Prime Minister, David Lange: "Farming is a sunset industry and manufacturing and tourism will take its place."
Some 26-years later and it seems, from Mr Little's words and Fish & Game's survey, that some still cling to this notion despite evidence to the contrary.
New Zealand is particularly good at producing food and fibre and this reason is why I agree with what Mr Little said next, albeit, I am taking his words out of context: "the economy that is going to generate real wealth. It is the economy that is going to enable incomes to be lifted and the economy that is actually going to see an improvement in productivity, whether it is labour productivity or capital productivity, or multifactor productivity."
Our primary industries have all of those qualities in spades.
Given New Zealand's two fastest growing regions in the last quarter of 2013 were Northland and the West Coast, while the two weakest were Wellington and Auckland, that primary dividend is acting like a super charger to our provincial economies.
If you want New Zealand's answer to Perth it is called Ashburton.
I suspect the economic 'driver' is where Mr Little and I part company.  You see he was outlining this vision for this unspecified 'new economy' during a debate on a Taxation Bill.
Personally, I've never heard of an economy taxing its way to greatness but I have sure heard of economies taxed into oblivion. 
In agriculture and mining New Zealand is proving to be the new lucky country.  While people don't need a new car every year, everyone needs to eat and the fuel to get around.
Doing what we do best but better and expanding its breadth sounds like a good economic strategy.  As is 'just add water' by way of water storage.
While media (and some politicians) look at bags of milk powder and think it's the same as you'd buy from the supermarket, it isn't.
New Zealand is a food ingredients maker so if you want value-add, you change the protein composition or even add other ingredients to a specification set by your customer.  What's the definition of value-add again?
Instead of throwing rocks at us from the side lines, we need environmentalists, politicians and scientists to work with us for a better way. Instead of so much negative energy it is about harnessing that energy for solutions because it matters.
You see every $1 in the milk payout we cannot make removes $300 from the pocket of every man, women and child in New Zealand. Going the other way seems better. 
New Zealand is a land of milk and honey because to get milk you need pollinated pasture.  It also fits well because milk and honey are at record highs right now.
It fits in another regard because being the world's best land of milk and honey is a more inspiring strategy for New Zealand than tilting at undefined 'new' economic windmills.
----------------------------------------------------------------------
Willy Leferink is Federated Farmers Dairy Chairperson.