ANZ sees 'downside risk' to prices at tonight's Fonterra auction, expects co-operative's forecast to be cut from $6 towards $5.25kg MS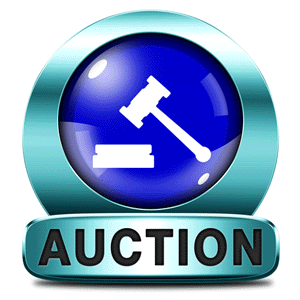 There's likely to be downward pressure on prices at tonight's Global Dairy Trade (GDT) auction with Fonterra probably set to lower its 2014/15 milk payout forecast at its annual results meeting next Wednesday, ANZ economists say.
With GDT prices down almost 45% (in US dollar terms, 46% in NZ dollar terms) since peaking in February, tonight's auction has added importance coming ahead of Fonterra's annual results announcement next Wednesday, they point out.
"We're yet to see a trigger for higher prices, with global supply continuing to weigh including the re-routing of European product following Russian sanctions, while Fonterra is also likely to be accumulating inventory by limiting supply to the GDT platform, which will need to be shifted later in the year. US milk powder futures have fallen a further 10% in recent weeks," say ANZ's economists.
"Therefore, we see downside risk to prices at tonight's GDT auction and expect Fonterra to lower its 2014/15 milk payout towards our estimate of $5.25/kg MS from $6 at next week's annual results meeting," ANZ says.
"Further weakness in global dairy prices is also likely to weigh on the currency, which could see NZ dollar-US dollar test February's low of US80.52 cents in coming weeks. We're cognisant that both Fonterra and the Reserve Bank of New Zealand are expecting dairy prices to bounce back by year-end. (But) the risk now is that any recovery in prices is delayed until early next year. The impact of a lower dairy payout is likely to quickly permeate through the rural economy."
In late August Fonterra reiterated its milk payout forecast of $6.00/kg, for the 2014-15 season, and held its dividend estimate at 20-25 cents per share.
The last GDT auction, subsequent to Fonterra's announcement, saw prices fall 6% in US dollar terms, and 4.7% in NZ dollar terms.
After that ANZ cut its 2014-15 Fonterra milk price forecast by 50 cents to $5.25/kg, and BNZ cut its forecast by 30 cents to $5.50. ASB held its at $5.80, as did Westpac.
With its annual results Fonterra is expected to announce its final payout for the 2013/14 season, with its current forecast for a record payout of $8.40 per kg MS, with a dividend forecast of 10c, giving a total forecast payout of $8.50.
A drop from this to $5.25 would represent a hit equivalent to about $5.1 billion, or 2.2% of GDP, to annual dairy revenue, ANZ says.