ANZ cuts its Fonterra 2014-15 milk price forecast to $5.25/kg MS, which would represent a $5.1b annual drop in farmers' revenue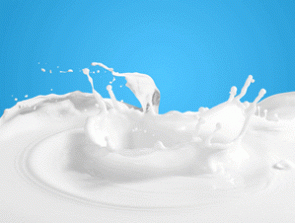 ANZ's economists have cut their 2014-15 Fonterra milk price forecast by 50 cents to $5.25 per kilogramme of milk solids after the latest drop in prices at Fonterra's Tuesday night dairy auction. At the same time BNZ has cut its forecast by 30 cents to $5.50.
ASB's economists have their $5.80 forecast under review, and Westpac, which also has a $5.80 forecast, sees downside risks.
Just last week Fonterra reiterated its milk payout forecast of $6.00/kg, for the 2014-15 season, and held its dividend estimate at 20-25 cents per share.
The latest globaldairytrade auction saw prices fall 6% in US dollar terms, and 4.7% in NZ dollar terms. The big falls were for skim milk powder which dropped 9.5% to US$2,600/tonne. Butter fell 5.6%, cheese fell  4.9% and whole milk powder (WMP) dropped 4.3%. Overall, Trade Weighted Index (TWI) prices are now down 44% since the peak in February, with milk powder prices down 47%.
"We have cut our 2014/15 milk price forecast again to $5.25/kg MS (from $5.75). Dairy price action remains weak, with forward curve pricing into the peak of the NZ production season soft. Question-marks surround China's inventory situation, and European production needs to find a home elsewhere given Russian sanctions. It's a poor combination," ANZ economists Cameron Bagrie and Con Williams said.
"If our revised forecast materialises, it represents an approximate $5.1billion, or 2.2% of GDP, hit to dairy revenue compared to last season. The hit to cash-flow isn't as bad as the headline numbers, but it's a hit nonetheless," Bagrie and Williams added.
They also said that although the long-term picture for dairying hasn't changed, current developments reinforce the old adage that "what goes up must come down".
"Mechanically putting a milk price of $5.50/kg MS (incl dividend) into our average farm model yields a break-even result, though there is huge industry divergence around that figure. While farmers are still backing an improvement in prices later in the season and cash-flow looks better than the headline result it's unlikely to be slash and burn," said Bagrie and Williams.
"But the cheque-book will be put away and a reduction in advance rates come Fonterra's next update would now shift this reaction into more extreme territory. The key for whether financial stress might start to emerge will be the outlook for 2015/16. If there is another skinny year this is where cash-flow starts to dry up. At present we have a milk price forecast of $6.50/kg MS, which would avoid such a situation. But we're on notice."
The latest auction prices  technically translate into a milk price around the mid $4's kg MS mark, highlighting a $1.50kg MS gap, Bagrie and Williams said. But, they added, year-to-date prices achieved are higher than this thanks to better results earlier in the year.
"But this highlights the potential downside risk at present if prices do not recover." Here's ANZ's full report.
BNZ's downside risk
BNZ senior economist Doug Steel has cut his forecast to $5.50 from $5.80. He describes this as "a view that still has downside risk as it is dependent on a substantially lower NZ dollar (our view), and/or a decent bounce in international prices." Steel said BNZ doesn't see a material pick up in prices until into next year.
Meanwhile, ASB's economists said after the latest auction results their $5.80/kg milk price forecast is under review.
"The risks to our $5.80/kg milk price have clearly moved to the downside. Indeed, the risks are even more obviously down for Fonterra's $6.00/kg forecast, which Fonterra reaffirmed just last week," ASB's economists said.

"All up, we maintain our forecast for the 2014/15 season at $5.80/kg of milk solids. However at this juncture, we move our forecast to 'under review' and keep a watchful eye on upcoming dairy auctions and other dairy market developments."  Here's ASB's full report.
And Westpac senior economist Anne Boniface said the risks to Westpac's $5.80 forecast are "clearly skewed to the downside." She also noted Westland's recently made $5.40-$5.80 KgMs before retentions forecast.
"Fonterra will have another opportunity to update the market on its view at the end of this month, when it announces its financial results and the final payout for the 2013/14 season. Given recent price action, a downgrade to Fonterra's forecast would come as no surprise," said Boniface. Here's Boniface's report.
'The long-term market fundamentals remain sound'
Fonterra chairman John Wilson said last week the co-operative's decision to hold its 2014-15 forecast at $6 reflected the longer term outlook for international dairy prices.
"Current market views supported by our own forecasting indicate commodity prices improving later this year or in early 2015, with global demand for dairy continuing to grow year on year," Wilson said.
"While the long-term market fundamentals remain sound, we need to recognise that the current market conditions are difficult and there remains further downside risk."
"There is still volatility. This reflects challenges with supply and demand following a good dairy season globally.  Given these factors, the forecast is our best judgement at this time," Wilson added.
Fonterra's forecast milk price for the 2013-14 year is $8.40 per kg MS, with a dividend forecast of 10c, meaning the total forecast payout is $8.50.