ASB, Westpac both cut their 2014-15 forecast Fonterra payout by 50c to $5.30 per kg of milk solids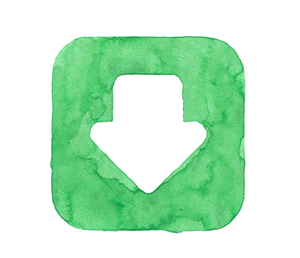 ASB economists have joined their Westpac counterparts in cutting their forecast Fonterra's 2014-15 payout to dairy farmers by 50 cents to $5.30 per kilogramme of milk solids.
Despite prices stabilising in last night's GlobalDairyTrade (GDT) auction, Westpac senior economist Anne Boniface says there's little evidence of pent up demand. The GDT index was unchanged from the previous auction in US dollar terms, and up 1.25% in NZ dollar terms.
"In the most recent (auction) event, buyers were willing to pay a similar price for product to be delivered in two through to five months' time. Skim Milk Powder (SMP) buyers were willing
to pay slightly less for product with later delivery dates. With volumes sold on the GDT platform now near their seasonal peaks, auction outturns can have a big impact on our payout forecasts," Boniface says.

"Russian import bans haven't helped either. With more Northern Hemisphere production likely to be diverted into SMP production, thanks to its superior storage qualities and the support measures available, we think SMP prices could remain under pressure over the next few months, even if Whole Milk Powder (WMP) prices start to improve."
Furthermore Boniface says developments in China have added to a "sombre tone" in commodity markets.
"The Chinese economy is going through a soft patch and this is darkening the mood of Chinese consumers."
That said, she notes Chinese authorities will intervene if their growth targets are threatened as they did overnight by providing 500 billion yuan (NZ$100 billion) of liquidity funnelled through the country's five biggest banks. Nonetheless even though a seasonal lift in Chinese dairy demand and the rundown of stockpiles is likely to lead to rising dairy prices, the improvement is likely to be later than previously thought, Boniface says.
"Dairy farmers will be partially insulated from feeling the full force of a sharply lower payout on their cashflows by retrospective payments from the record breaking 2013/14 season. But while
one tight year is likely to be manageable for most, the outlook for 2015/16 becomes very important. At this stage, we're still comfortable with our forecast of a $6.60 milk price payout in
2015/16," says Boniface.
'$6 now looking pretty optimistic'
Boniface says Westpac's 2015-16 forecast requires a combination of a recovery in dairy prices from current levels, and a weaker NZ dollar next year.
"Clearly another factor that is important for farm cash flows are Fonterra's advance payment rates. Fonterra left these unchanged when it downgraded its 2014/15 season payout forecast to $6 back in late July," Boniface says.
"But with $6 now looking pretty optimistic on our estimates, Fonterra may opt to tweak these, and potentially its own payout forecast, around the time of its 2014 annual results announcement scheduled for Wednesday next week."
ASB's economists say they had expected New Zealand exports to benefit from Russia's ban on dairy imports from the European Union, United States and Australia.
"New Zealand was spared from the ban and some commentators expected that Russia would look to us to fill the dairy gap. As it turns out, markets have anticipated that extra European milk, in particular, will hit markets soon. Moreover, Russian health authorities have yet to approve NZ dairy factories for export to Russia as a consequence of last year's Fonterra contamination scare. This combination of factors has pushed the prices down for key EU exports such as cheddar and SMP over recent auctions, and NZ producers have been caught in the crossfire," ASB says.
"We have revised down our milk price forecast to $5.30 per kg of milk solids. This is a 50 cents reduction from our forecast a month ago."
ASB's economists say, however, their long-term positive view on dairy prices holds.
"We expect global dairy production growth to moderate and for Chinese demand to rebound heading into 2015. A lower NZ dollar over 2015 and 2016 should also be supportive of the milk price. Putting numbers around this and factoring in some residual weakness from Russian dairy market developments, we have pencilled in a $6.50 per kg milk forecast for the 2015/16 season. For the 2016/17 season and beyond we assume an average milk price of $7.00 per kg as further income and protein consumption growth continues in markets, particularly such as China, and help keep prices high by historical standards," says ASB.
Glass half full or glass half empty?
Meanwhile ANZ agri-economist Con Williams says the latest auction results could be seen as either glass half full or glass half empty.
"Current price levels and Fonterra's assumed NZ dollar hedging position translates into a milk price around the mid $4 per kg MS mark. This is well below Fonterra's current 2014/15 forecast of $6 per kg MS, so you need to see an improvement in prices if this is to be achieved," says Williams.
"While Fonterra have been optimistic of a bounce back, given recent auction results it is difficult to see them being able to hold this next week. Last night's result might hold some hope that a turnaround is on the horizon, so the move might be more toward the mid-$5 per kg MS, as opposed to the low-$5 per kg MS at this stage."
ANZ's 2014-15 forecast is $5.25 per kg MS. BNZ's is $5.50.
With its annual results next Wednesday Fonterra is expected to announce its final payout for the 2013/14 season, with its current forecast for a record payout of $8.40 per kg MS, with a dividend forecast of 10c, giving a total forecast payout of $8.50.
Here's Westpac's full fortnightly agri update, which the chart below was taken from. And here's ASB's full update.