Federated Farmers want major changes to how local government is funded, pointing out how declining rural populations and rising local obligations collide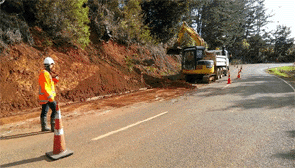 Content supplied by Federated Farmers

Federated Farmers says the just released Local Government New Zealand discussion paper has highlighted the need to end reliance on the current property-value based rating system.
Federated Farmers local government spokesperson Katie Milne says continuing to set rates based on the value of a property is a crude and simplistic tool which is unsustainable.
"Farmers find themselves paying for services they don't or can't use.  In effect, the current rating system means farmers are subsidising people who live in towns," Katie Milne says.
"Local government in many cases is suffering a decline in its population from which to draw rates.  This problem then gets passed onto farmers who find rates becoming an increasingly spiralling proportion of their farm costs."
But Katie Milne says the discussion paper is timely in its pointing to more equitable and efficient rating systems.
"We like the attention given to expanding the existing revenue system, such as in user charges.  This is clearly a fairer and more flexible way of at least part funding local government activities."
"There should also be a look at institutions which are rates exempt, yet which use council services."
"Local bodies need to get a more robust way of deciding both their rating and spending.  The Long Term Plan process for councils helps, but is not the full answer."
Katie Milne says there needs to be a close look at how central government imposes new rate burdens on local government.
"It's the easiest thing in the world for a government to keep taxes down by shoving the cost down the chain to local councils.  But if they are going to do that then they need to help by paying for it out of income tax and GST income."