Keith Cooper points out that farmers only want cost savings, are reluctant investors in brand building to create value. He says MIE should notice Fonterra's missteps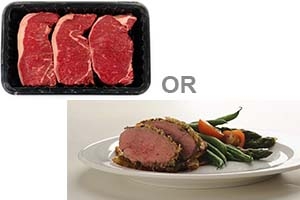 By Keith Cooper*

The recent announcement by Fonterra of a sub $4/kg milk solids forecast payment for the coming season - which was generally followed by competing milk processors - has given rise to a broad spectrum of implications across the NZ economy, the latest being to the SOE, Landcorp Farming.
Commenters have identified a variety of implications from the impact to our GDP, interest rates, FX rates, farm sales to foreign owners, on rural communities, on rural goods and service suppliers and of course the impact on farmers and their families.
However to my mind the ramifications will run deeper and across a bulk of the rural sector in some shape or form:
Land values may well be negatively impacted, with a potential flow on issue for all farmers in terms of their equity position in the own properties,
 
The potential of impairment on bank loan books if land values reposition lower,
 
There will likely be an influx of productive land being available  as dairy farmers reduce their external grazing requirements, leaving dairy grazing operators looking for alternative land use options,
 
Same will apply for those who sold forage matter on a standing basis for cut and carry dairy farming operators,
 
This additional land/feed availability will undoubtedly  put pressure on the store lamb and cattle markets and likely squeeze the margin available to traditional  sheep and beef farmers,
 
The diversification by dairy farmers into lamb and beef finishing  options again more demand for, and pressure on sheep and beef margins.
I would suggest most sheep farmers have had an average time of late with lamb prices having dipped and look settled at below the $5 kg mark (peak season) although many will have enjoyed the surge and forecast sustained increase in beef values.
However for those in the store beef market, many will find some harsh realities of buying replacement cattle within the new found confidence levels and competitive market. So there will be few silver linings for those in the meat sector from the current forecast dairy sector forecast pricing.
Which leads me to lament the long held notion by many a group in the meat sector that the meat industry needs an entity that has at least 80% ownership of NZ meat production/exports.
One can only ask why and where is the value in such a model, when we now have the benefit of observing the realities of the market place on Fonterra who have in excess of 80% of NZ milk exports plus a considerable volume of the internationally sourced and traded milk products.
Yes, there would be cost savings, perhaps $10 a stock unit, but that alone cannot compete with the tidal pressures of supply and demand which is the ultimate definer of the value of any commodity product.
As many commenters have alluded to over the years NZ producers need to focus on creating value from its primary produce as opposed to just relying on producing a quality commodity product.
The debate then becomes, who carries the costly investment in innovation, brand building, value creation and marketing of products that are targeted to avoid the commodity price cycles?
In Fonterra, farmers have been significant investors, however it now appears they have invested in commodity production facilities as opposed to creating value with less commoditised items as evidenced by the reported proportional decrease in added value production, having been diluted by the growth in overall milk production in recent years.
The Silver Fern Farms recapitalisation evaluation process must be nearing a conclusion. It will be interesting to see if the capital will be requested from farmers (so they retain ownership of the value within the value) and what the purpose of that capital will be.
Will it be to enable the company to continue the Plate-to-Pasture strategy central to which is creating value in products outside of the commodity market? Or will it come from an investor?
More importantly, will that investor be just a financial investor (only seeking a dividend stream ) or will they be a vertically integrated business investor who can assist in creating more value by virtue of being part of that value chain.
Regardless, it must be time for the Meat Industry Excellence group (MIE) to take stock of what they are advocating and reflect on what is occurring in the dairy sector and why, the later a point that is often missed in all the vitriol around the outcome of any strategy- the price to the farmer.
Regrettably, challenging times for sheep/beef/venison and dairy farmers alike. After all, they have so much in common on one hand but produce vastly different products on the other. However all are still hugely reliant on commodity markets and the price outcomes of raw supply and demand.
--------------------------------
Keith Cooper is the ex-CEO of Silver Fern Farms. He has been involved in the meat sector for 35 years spanning sales, marketing, leadership and governance. He is building a professional Director career and primary sector advisory based in Dunedin along with his farming interests in Middlemarch, Otago. You can contact him directly here.