Labour to impose royalties on all commercial water use, but says rates won't be set until after 'first 100 days' meeting with affected parties after election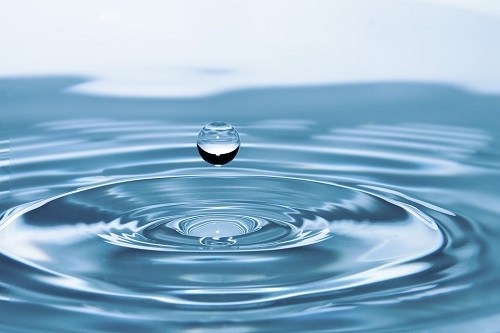 By Alex Tarrant
A Labour-led government will impose royalty payments for all commercial use of water, the party's new leader Jacinda Ardern announced Wednesday.
Announcing a policy titled 'Clean rivers for future generations', Ardern said revenue raised would largely be given to regional councils to use as they see fit for schemes to improve fresh water quality.
Read political and industry reaction to the announcement below.
Details for how the royalties would be set will remain thin on the ground until after a roundtable held with affected stakeholders within Labour's first 100 days in government. From reading the policy document it looks like a different rate is expected to be set for 'bottled water' compared to other commercial uses like for farming.
"The royalty will be flexible to reflect the scarcity or abundance of water in different regions, the different quality of water, and its use," Labour says in a policy document accompanying the announcement. "The royalty for bottled water will be based on per litre and the royalty for irrigation water will be based on per 1000 litres. It will be proportionate and fair."
A first read of the policy - 
 - indicates some key questions still need to be answered on how Labour would stop commercial users from skirting around rules. "Households and councils will not pay any water royalty," the document says - it will be interesting to hear whether a farmer's "household bore" could gift water to their family's farm.
New Zealand currently operates what is effectively a 'first-come-first-served' basis for water extraction consents for commercial users from bodies like springs, lakes and rivers. These are often granted for long terms like 35 years, with near-automatic renewal rights. The system has been criticised as not placing an appropriate price on water use - discussion also invariably descends into whether a price can be placed on water if the ownership question is up for debate.
Prime Minister Bill English has said a water pricing debate would first require the isuse of ownership to be clarified. However, the government has asked its water allocation advisory group to investigate whether royalties could be imposed on water extractors who then export the resource to be bottled and sold overseas. See Alex Tarrant's column from March on how the water pricing debate misses the mark if it only focusses on bottled exports.
Labour said it would work with iwi to resolve Treaty water claims. The party maintained, though, that "everyone owns our water." However, "some have interests in it that others don't. Large commercial users who profit from our water should pay a fair and affordable royalty – for example, water bottling companies."
Meanwhile, Ardern said Labour would set strong nationwide freshwater quality standards, including for pathogens, dissolved oxygen, nutrients, periphyton a.k.a. slime, and macroinvertebrate health. A National Policy Statement would stop water quality getting worse straight away, with quality expected to begin improving within five years.
"Within a generation, we will reverse the damage that has been done to our fresh water, and make our rivers and lakes swimmable," it says in the policy document.
"This will require more sophisticated farming methods that rely less on ever higher stocking levels and are more focused on value-add. Within five years, all intensively stocked land near waterways will need to be fenced with setbacks for riparian planting to filter and absorb silt and nutrients before they can flow into the water.
"Labour will help with the workforce for this task through the Ready for Work policy. This programme will employ young people off the dole, and give the opportunity to gain work experience and income while helping to improve the environment. The young people employed through Ready for Work will be able to work on fencing waterways, riparian planting, and other work to improve water quality. Riparian planting will qualify for carbon credits under the Emissions Trading Scheme."
Generational change
In a speech in Auckland on Wednesday, Ardern said she was committed to bringing generational change to how water allocation and pricing was addressed. "The pathway lies not in blame, but in a collective committment to do things differently," she told the Environmental Defence Society.
She also said that Labour would cancel the government's Irrigation Accelleration Fund, while meeting current committments. 
See Ardern's press release below:
Labour will lead a nationwide effort to restore our rivers and lakes to a clean, swimmable state, says Leader of the Opposition Jacinda Ardern.

"Clean water is the birth-right of all of us. I want future generations to be able to swim in the local river, just like I did. All our children deserve to inherit swimmable lakes and rivers – and they can, if we commit ourselves as a country to cleaning up our water.

"We can do this. We can restore our rivers and lakes to a truly swimmable standard. If we choose it, and if we all work together. It will mean using our water more carefully, and being smarter about how we manage our pollution.

"Labour will help with the task of protecting our waterways from agricultural pollution. Our Ready for Work programme will employ young people off the dole and give them work improving the environment – including fencing waterways, riparian planting, and other work to improve water quality.

"A royalty on the commercial consumption of water will assist with the cost of keeping our water clean. The royalty will be flexible to reflect the scarcity or abundance of water in different regions, the different quality of water, and its use. Royalty levels will be set following consultation and the revenue will largely be returned to regional councils.

"To help set the royalty, in my first hundred days, I'll host a roundtable on water at Parliament, with all affected sectors. I will not set a rate until I have met with those who will be affected; this is an issue that we must tackle together.

"Labour believes when water is exported for profit, private companies should also pay a royalty.

"Labour will work with iwi to resolve Treaty water claims in a manner that respects iwi's mana, and restores the mauri of our rivers and lakes.

"Our river and lakes are a taonga of huge significance to Māori, a favourite place of recreation for New Zealanders. It's time to restore them for future generations. Let's do this," says Jacinda Ardern.
Reaction:
Federated Farmers:
Pledges from Labour to consult on a "proportionate and fair" royalty for irrigation water have eased the concerns of farmers - but only by a tiny margin.

They remain terrified by the potential impacts on farming families, rural communities and the entire economy.

Federated Farmers water spokesperson Chris Allen said consultation is welcome "but talking won't allay the fears of farmers of where this could go".

The Federation remained opposed to any royalty on irrigation water, especially when it remains unclear what purpose it would serve, other than adding another tax.

"At least Labour appears now to be proceeding with caution, recognising the considerable risks. They've promised that if they are part of a new government, deciding the levels of any royalty on commercial use of water will be preceded by consultation."

Mr Allen said the 10 cents a litre figure some had bandied around would bankrupt farmers and cripple our export competitiveness and regional economies.  Even one thousandth of that figure, if that's a level Labour has in mind, would be "eye-watering" given the volume of consumptive water use.

"With any royalty, farmers and growers would have little choice but to pass on the extra cost, if they could, meaning New Zealand consumers would pay more for food, and our products would be at a disadvantage against imports."

Farmers recognised some positives in the Labour policy announcements. They would applaud that riparian planting would qualify for carbon credits under the Emissions Trading Scheme, "but we hope this is not a hint of a policy announcement to come on including animal emissions in the ETS".

And the idea of activating young people who are out of work to join water quality improvement projects is worthwhile.

"That will get young people out on the land and more familiar with the farming sector, and they'll get to experience - and help with - the large amount of environmental enhancement work farmers are already doing."

But the whole exercise of adding a new tax on water, even if the revenue is shared with regional councils for water quality work, "is counter-productive, and a money-go-round with administration costs added in.

"Farmers are working hard to live within the limits imposed by environmental standards and the desire by all New Zealanders - farmers included - to clean-up water quality hot-spots.

"Adding an extra cost in the form of a water tax drives a perverse incentive for farmers to intensify their activity, and deprives them of income that at worst puts them out of business and at best leaves them with less money to spend on environmental protection work."

Labour has pledged to consult, and Federated Farmers would take that opportunity, Mr Allen said.

"If we can get round a table with them, we'll be able to talk them through all the downsides of what they're proposing in a rational way. This needs to be done without the distraction of a general election."

Federated Farmers believes an important principle is that if there's to be a charge for commercial use of water, it should be paid by all, with no room of discrimination.

"If you're going to be stupid enough to bring this in, it's got to be fair."
Export NZ:
Exporters need an enduring, cross-party agreement on water policy so they have the confidence to continue to invest in their businesses into the future, says ExportNZ.

ExportNZ Executive Director Catherine Beard said if a price is to be put on water it should be consistent across all water users and should be tradeable so that water can be allocated to the most efficient use at the most competitive price.

"Historical investment by businesses that use water should not be undermined, and any tradable rights should relate to future use, to allow an affordable transition and not make current business models unviable," Catherine Beard said.

"A royalty or tax on water would politicise the allocation of water, whereas tradeable water rights take the politics out of it and give greater certainty for investment.

"Allocation, management and any constraints on water need to be clear and predictable. There are billions of dollars of exports that embody water and how this is handled is hugely important to the economy and to jobs."
The Green Party:
The Green Party welcomes the Labour Party's commitment today to take action for clean water.

Labour today said it will set strong standards for freshwater quality, help farmers to protect waterways and charge a royalty on water. The Green Party is strongly committed to protecting drinking water, cleaning up our rivers and making sure that water bottling companies pay their fair share.

"The choice is clear: we need to change the Government if we want to ensure rivers we can swim in and water we can drink for future generations," said Green Party water spokesperson Catherine Delahunty.

"Our parties share a great deal of common ground on cleaning up our rivers and ensuring clean drinking water for all New Zealanders, and we're excited to work on these issues together in Government.

"Labour's announcement supports the decades long efforts by the Green Party to force real action on the pollution of our waterways and drinking water that is making us sick.

"The Greens are the only party in Parliament who will lead on the development new farming models which will really help to protect our environment, alongside a new generation of farmers and farmers groups who are more than willing to take up that challenge.

"Thousands of New Zealanders support a charge on the commercial use of water, and the Green Party policy will honour the Treaty of Waitangi and ensure that iwi receive the fair share of any revenue from water bottling," said Ms Delahunty.
National Party:
The Labour Party's proposed water tax would hit regional economies hard by picking on farmers, horticulturalists and wine growers, National Party Campaign Chair Steven Joyce says.

"Regions like Bay of Plenty, Hawke's Bay, Gisborne, Nelson, Marlborough, Canterbury and Otago would be big losers from a policy that taxes water used by food producers that create a lot of the jobs in those regions", Mr Joyce says.

"On top of that there is no detail in the policy. Labour needs to explain to New Zealanders clearly who would get to charge, how much would they charge, and who gets all the money," Mr Joyce says. "They are asking for a blank cheque from farmers.

"Given this proposal is another re-heat of one put up three years ago, you'd think they would have had time to work out some of the details by now.

"Or are they just too scared to tell regional New Zealand what it would actually mean.

"The true cost of this tax would be borne by hard-working New Zealand families who would pay more for their weekly shop including things like milk, fruit and veges."

Mr Joyce says that today's announcement proves once again why Labour have dropped their "fresh approach" slogan.

"This comes hard on the heels of Labour confirming it would impose a regional fuel tax in Auckland. Two extra taxes in one week shows there is nothing new about this Labour Party. More taxes will increase living costs, slow down the economy and stop job growth," Mr Joyce says.

"New leader but the same old Labour Party."
The Taxpayers' Union:
"Picking and choosing who pays what 'water tax' and changing the tax rate based on its use, is economic silliness," says Jordan Williams, Executive Director of the Taxpayers' Union.

"In principle, a case can be mounted for charging users of water.  However, Labour's proposal seems more focused at the users, than the actual use."

"If Labour is genuine in charging a 'fair' amount for water, why hasn't it backed tradable permits for water?  That's a far more efficient, fair, and environmentally beneficial system than royalties payable by some users."

"Jacinda Ardern comparison to royalties on oil and gas is a bit silly.  Labour's water royalty policy is akin to saying, they'll charge oil drillers if the oil is used to make asphalt, but not if it's used for plastics.  Our point is that a water royalty should treat industries the same – rather than pick and choose."

"The most disappointing thing about today's announcement is that it's really just another tax on business and entrepreneurship.  With the Treasury swimming in money, Labour should be explaining how it will lower the tax burden to get Kiwi businesses ahead – not saddling  industry with even higher tax bills."
Irrigation NZ:
Reacting to today's announcement of Labour's freshwater policy, Irrigation New Zealand CEO Andrew Curtis said: 'Labour's water tax would affect every New Zealander.

'Extra costs from a water tax will inevitably be passed on to consumers, meaning higher prices for food, wine, beer, housing and in many other industries. 

'How could a water tax be implemented in practice given the differences in weather and water use across the country. It would be a hugely complex administrative nightmare.

'The majority of irrigation is in the east coast areas - are these communities  to be penalised because they live in an area with a drier climate that needs more irrigation?'

'It's also interesting to see that hyrdro-electric power users are to be excluded. That's hardly the fair and equitable approach Labour said it wanted to take. Energy companies are the largest extractors of water in New Zealand, barring others from using it, and many of the profits are  going overseas.'