Fonterra chairman John Wilson stood down on Friday, citing health reasons. Fonterra critic Shane Jones has a few words of advice for new chairman John Monaghan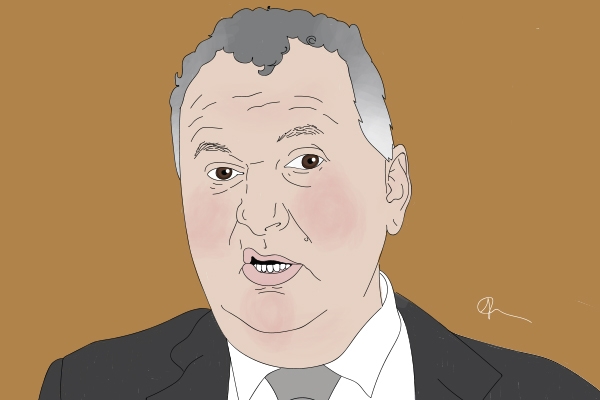 Regional Economic Development Minister Shane Jones is calling on Fonterra's new chairman to "tame the emolument culture that is rife in Fonterra's management."
He has also expressed his desire for the as yet unnamed new chief executive of the dairy co-op to be a Kiwi.
On Friday morning, Fonterra chairman John Wilson announced his resignation, citing the need to recover from a health scare.
John Monaghan, who has been a Fonterra director for a decade, will take over as chairman.
Jones says his thoughts are with Wilson and his family and wishes him a full recovery.
Recently, the New Zealand First MP has been a staunch critic of both Wilson and the management at Fonterra.
Last month he called for Wilson to resign as the co-op's chairman.
"The leadership of Fonterra, I believe, starting with the chairman is full of their own importance and has become disconnected."
Speaking to Interest.co.nz on Friday, Jones says with a new chairman – and soon a new chief executive – it is a good time for a reset in Fonterra's management culture.
"There is an unresolved battle that governance leaders of Fonterra need to win – that is to tame the emolument culture," which he says "is rife within Fonterra's management."
This is not the first time a New Zealand First MP has put the boot into Fonterra's top brass.
Just weeks before last year's election, the party's leader, Winston Peters, was critical of Fonterra's "fat cat payouts for doing their day job."
Jones, who has taken up his leader's baton on this issue, says "the corridors of Fonterra are littered with inflated emolument ambitions within their executive ranks."
He says this is an issue he has picked up on from farmers when he has been out in the regions.
They have also been telling him they hope the next Fonterra chief executive will be a Kiwi.
And Jones agrees.
"Let's hope we can get a Kiwi, and let's hope they can place more of an accent on performance [than on pay.]"
Theo Spierings stood down in March, after being CEO for seven years.
Fonterra has not yet announced his replacement.