Deer price trends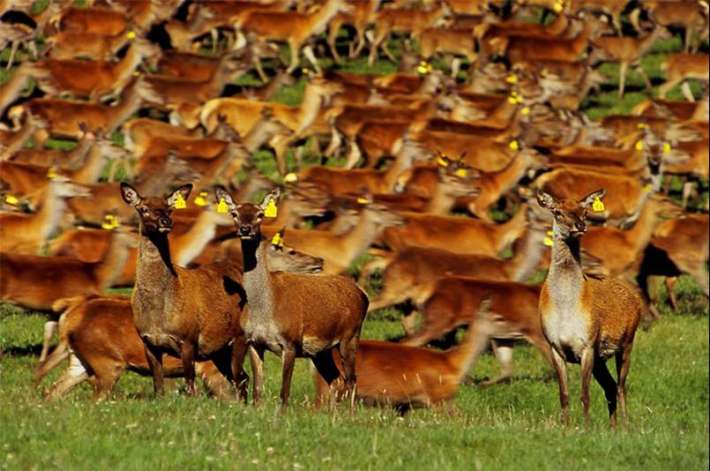 December-2014
The venison schedules continue their downward summer adjustment as fawn heads pop out of the long grass as next years crop emerges.
Duncan & Co have achieved a full takeover of the Otago Venison plant at Mosgiel, to now give them good processing facilities in both islands, and are bullish for venison's prospects on the back of good sales into the US and positive prospects in the emerging Chinese market.
While volumes of spring chilled product are behind last year, total chilled exports are ahead due to the growth of the year-round US market developed to reduce this sectors dependence on Europe.
More reports of good prices for this season's velvet ( $20-$30/kg lift) as prices rose for the third year in a row, led by strong interest in Chinese style cuts and a lift in heavy Korean grades.
Most of the first cut product is sold or commited, with just some two year old heads, second growth and spiker grades yet to be offered to mainly Chinese buyers.
Industry leaders report that at these levels, production increases are sustainable, as exporters report good sales of product  and breeders that have invested in good antler genetics should be well rewarded at the approaching stag sales.
Trends show that the summer schedule is looking for the bottom as producers look for exporters optimism to show in the schedules.
or more trend graphs, see
for more perspectives, see
- Exchange rates
- Commodity prices
- Farm cost indexes
- Interest rate trends
- Rural credit aggregates
- Farm sales activity
- International dairy pric
All information is provided on this site as an initial guide only. Although we believe it to be accurate, only the companies listed can provide you with full information. Almost all transactions will involve you in additional fees, charges, levies, etc. and the details of these additional items can only be obtained at the time a transaction is made. Use this site to short-list options for enquiry, not as a final decision tool. Check our conditions of use.