ASB annual profit increases to $1.274 billion with return on equity at 15.2% as cost-to-income ratio is cut to 35.6%. Parent Commonwealth Bank of Australia buys into buy now pay later firm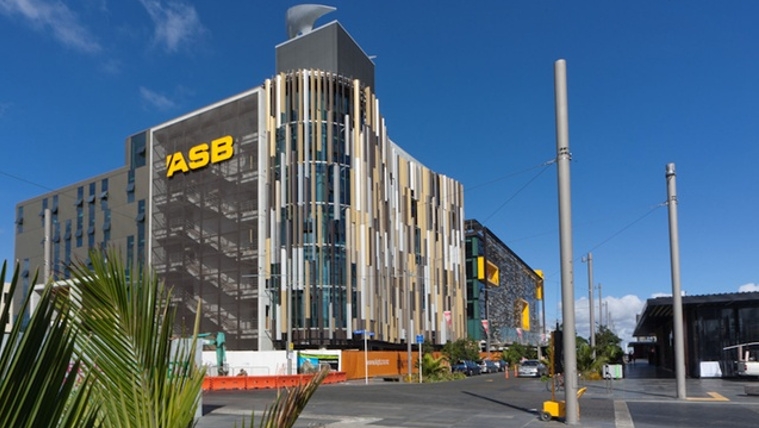 ASB's annual profit rose 8% to a new record high of $1.274 billion helped by income growth and a $46 million one-off gain from the sale of its 25% stake in electronic payments processor Paymark.
ASB's net profit after tax for the year to June 30 rose $97 million, or 8%, to $1.274 billion from $1.177 billion last year.
Total operating income increased $175 million, or 7%, to $2.821 billion. Total operating expenses rose $34 million, or 4%, to $967 million. ASB's net interest income rose $105 million, or 5%, to 2.144 billion.
The bank's impairment losses increased $28 million, or 35%, to $108 million. Despite this increase in bad loans CEO Vittoria Shortt says credit quality remains sound, with an increase in impairment provisions impacted by a change in accounting standards.
"While all parts of the business contributed to the result, growth in underlying profit was more subdued this year, reflecting a backdrop of slowing credit growth in the business and consumer finance sectors," says Shortt.
ASB reported a 6% annual increase in loans to $88 billion, and a 6% increase in deposits to $66 billion.
Return on equity rises to 15.2%
The Commonwealth Bank of Australia (CBA) owned ASB reported a 20 basis points rise in return on equity to 15.2%, and said its net interest margin was down three basis points year-on-year to 2.21%, with Shortt attributing the drop to higher funding costs and customers preferring fixed rate loans. The bank's cost-to-income ratio was cut 40 basis points to 35.6%. ASB's annual ordinary dividends increased $50 million, or 8%, to $700 million.
It's a new record high annual profit for ASB, which last recorded a year-on-year profit drop in 2010 when the bottom line was hit by a $209 million payment as part of ASB's structured finance transaction settlement with IRD.
ASB, along with fellow shareholders ANZ NZ, BNZ and Westpac NZ sold Paymark to France's Ingenico Group for $190 million. ASB says this deal boosted its annual profit to the tune of $46 million. ASB reported a $48 million, or 4%, rise in annual cash net profit after tax to $1.191 billion.
Against the backdrop of the Reserve Bank's proposals to increase bank capital requirements, CBA reiterated that ASB would require about NZ$3 billion to meet these proposals, assuming its current balance sheet size and composition. ASB says its Common Equity Tier 1 capital ratio is currently at 11.4% of risk weighted assets, or $6.4 billion after a $500 million increase. Under the Reserve Bank proposals this would need to increase to a minimum of 14.5%. The current minimum is 7%.
The Reserve Bank proposals announced in December would see NZ banks - led by ANZ NZ, ASB, BNZ and Westpac NZ - required to bolster their capital by about $20 billion over a minimum of five years. (For background and detail on the proposals and bank capital in general, and the nuts and bolts of what's proposed, see our three part series here, here and here.  Additionally the Reserve Bank proposes to designate the big four as systemically important banks meaning they'd have capital requirements above and beyond other banks). Final decisions in the capital review are expected in November.
Parent CBA buys into buy now pay later firm
CBA, meanwhile, posted a 5% drop in annual cash net profit to A$8.492 billion. Its return on equity was down 110 basis points to 12.5%, its net interest margin was down five basis points to 2.10%, and its dividend per share unchanged at A$4.31.CBA says potential future capital management initiatives, following a series of asset sales, could include neutralisation of its dividend reinvestment plan or forms of capital return including an off-market share buyback.
CBA also says it's investing US$100 million in payments provider Klarna Holdings AB, as it becomes Klarna's exclusive partner in Australia and New Zealand. Sweden's Klarna offers buy now pay later services and is described as Europe's biggest private fintech firm with a US$5.5 billion valuation.
Buy now pay later services such as Afterpay and FlexiGroup's Oxipay have been growing fast in Australia and New Zealand over the past couple of years. They are not currently captured by the Credit Contracts and Consumer Finance Act. See more on the buy now pay later sector here, which Visa is also entering.
The chart below from CBA shows ASB market shares with AUM being assets under management. The left hand column is as of June 2019, the middle column as of December 2018, and the right column as of June 2018.                                                                                                                           

CBA's press release is here and its investor presentation is here.