Acting ANZ NZ CEO Antonia Watson acknowledges mistakes by the bank have contributed to a lengthy list of problems this year as it prepares to hold more capital to meet incoming RBNZ requirements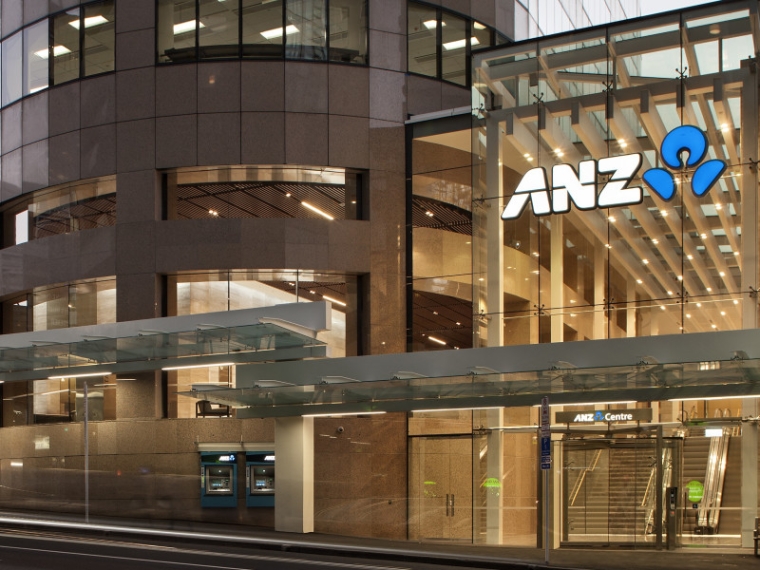 By Gareth Vaughan
ANZ New Zealand has made mistakes that have contributed towards a lengthy list of bad headlines the country's biggest bank has received this year, acting ANZ NZ CEO Antonia Watson says.
Furthermore she says Aussie parent the ANZ Banking Group won't be withdrawing from NZ and nor will it stop banking any specific sector of the economy should the Reserve Bank follow through with its proposals to increase banks' regulatory capital requirements.
Speaking to interest.co.nz on Thursday after ANZ NZ posted an 8% drop in annual profit to $1.825 billion, Watson also confirmed she has applied for the CEO job on a permanent basis, and expects to find out whether she's successful in December. Watson has been acting CEO since David Hisco stepped aside in May.
ANZ NZ's list of woes this year detailed here, includes being censured by the Reserve Bank, being required by the Reserve Bank to increase the amount of capital it holds against farm lending and residential mortgages, and the revelation of an ethically questionable house sale by ANZ NZ to Hisco's wife, who bought the couple's Auckland family home from ANZ NZ for significantly less than its capital valuation.
Watson says the issues that have weighed on ANZ NZ this year have emerged at a similar time by coincidence, "but we have made mistakes."
"I'll absolutely acknowledge that [mistakes]. And the big thing I think is that we've tried to be open and transparent about them. That has been a surprise to people with some of the issues. And we need to learn from them, and change our processes and procedures where we need to and move on," says Watson.
Watson was a director of Arawata Assets, the ANZ controlled company that sold the house to Hisco's wife. When reminded details of this only emerged via the media, Watson says the time for openness and transparency on the house deal will be December once a Reserve Bank ordered report on ANZ NZ's director attestation process is finalised.
"I don't really want to get into the details of that one because I feel like that would be front running the report that the Reserve Bank's doing. So come back and ask me in December," Watson says.
'I love this business'
She has "definitely applied" for the CEO role on a permanent basis and expects to hear whether she has got the job in December, after the Reserve Bank report is released.
Watson has been at ANZ NZ for a decade. She stepped up to acting CEO from a role as managing director of retail and business banking. Prior to that she was chief financial officer from 2012 to 2017, and financial controller from 2009 to 2012. Asked why she should be made CEO on a permanent basis, Watson says she loves the business.
"I love this business...The financial wellbeing of kiwis is really important to me and I love it that we've got 8000 staff that come to work everyday focused on that kind of stuff. I think we've got two million customers where we can help them with their financial outcomes and I think that I can lead those people to that goal. When you take it from a conduct and culture perspective, I enjoy that we're focused on good customer outcomes because that's something that you can sit back and take real pride in," says Watson.
She also says ANZ NZ's position in the market "is really privileged."
"We're the largest bank so it is really important to us to meet our staff and our customers' expectations. We've got a very important role to play in helping kiwis with their financial wellbeing so we recognise that and what that means for us is if we make mistakes we recognise them and we own up to them, we fix them and we move on," says Watson.
Asked whether there's any more bad news to come out Watson says; "We are a really big complicated organisation so whilst I'd love to, you can't make promises like that. And I think the key thing is to be as open and transparent as we can about them, to find them, fix them and make our customers whole where that's appropriate."
It also emerged this year that ANZ NZ fought the Financial Markets Authority through the courts over three years to prevent it being named as Ross Asset Management's bank, delaying potential legal action against Ross Asset Management and against ANZ NZ for its role as bank to the Ponzi scheme. Legal action on behalf of Ross Asset Management investors is now seeking more than $50 million from ANZ NZ.
"As part of the FMA's investigation into the Ross Asset Management case we provided them with a lot of documentation to help them in confidence. And we felt that it wasn't appropriate for them to share with third parties," says Watson.
"We believe we were misled by Ross Asset Management as the investors were. But we're in the position now that we'll defend any action going forward."
'Are we going to withdraw from New Zealand? No'
Parent the ANZ Banking Group estimates NZ$6 billion to NZ$8 billion will be needed to cover increases to bank capital requirements proposed by the Reserve Bank, whose final decisions are due in December.
 The ANZ Banking Group has said capital increases of the magnitude proposed by the Reserve Bank would see it "review and reconsider" the size, nature and operations of its NZ business. Additionally Group CEO Shayne Elliott, a New Zealander, said the Reserve Bank's capital proposals would come at a cost, which ANZ can't expect its shareholders to "unreasonably subsidise."
However Watson says ANZ NZ is "planning for the inevitability that we hold more capital."
"From our [annual] result we're paying more like 20% of our earnings as a dividend this year and that compares to probably 80% in other years. Partly that was to account to the additional capital requirements we've already had this year for the operational risk model, the agri and home lending books [an increase of about $1 billion]. But partly it's the inevitability of increased capital. It's prudent that we make sure that we're well prepared for that."
Asked whether the ANZ Group's response to increased capital requirements could include shrinking or divest its NZ business and/or lowering dividends, Watson says ANZ has "a very long-term commitment to New Zealand, since 1840."
"It's a very important part of the group so I think divesting the New Zealand business is one of the less likely scenarios. But I think when you think about it from our perspective there's three likely outcomes. One is that shareholders accept a lower return, and you're already seeing that with our dividend this year and I think every scenario we look at that's part of the outcome. [2] We price our lending appropriately for the increased capital impost and that would depend on the perceived riskiness of the lending. So [a] difference between say agri lending and home lending, and [3] the potential to ration credit or be focused on where we lend and make sure it's places where we feel likely to get the appropriate return for the risk and for the capital that we've put up."
"I suspect a mixture of the three at some level. Are we going to withdraw from New Zealand? No," says Watson.
In terms of exiting a specific lending market, Watson says you never say never but she doesn't see this happening.
"We're the biggest bank in New Zealand. It feels like we're a key part of New Zealand so not being in all parts of the market just doesn't seem right. We're certainly very focused on our customer base in say agri, and we want to be supporting them, we're encouraging them, we're encouraging all our customers to pay down debt while interest rates are low, that's prudent."
'As we think of ourselves as an important part of the economy we don't carve out a piece of the economy," says Watson.
*This article was first published in our email for paying subscribers early on Friday morning. See here for more details and how to subscribe.