Recent events remind Gareth Vaughan of a conversation several years ago with ex-ANZ NZ CEO David Hisco when he floated the idea of a Minister for ANZ...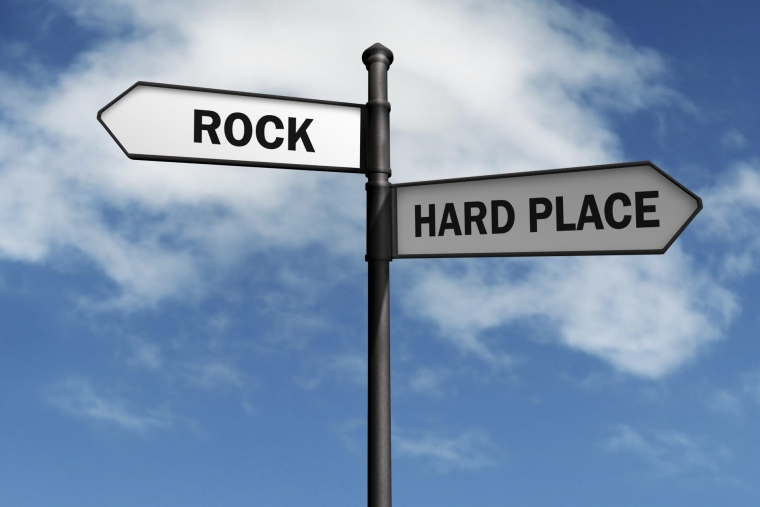 By Gareth Vaughan
It happened at an ANZ New Zealand event some years ago. I found myself talking with CEO David Hisco. The subject was the risky but very successful shifting of ANZ to sister bank the National Bank's IT platform.
Hisco noted that because the move came at a time the Novopay teachers' pay debacle was in the news, ANZ made final 11th hour checks for reassurance the massive project could go ahead without a major hitch. Can you imagine, he suggested, what would have happened if we'd got it wrong? 
That was a scary question as much had been at stake. It's likely the country's payments system would've been a mess had ANZ, the country's biggest bank, botched the move. At the time Steven Joyce was Minister Responsible for Novopay. I, tongue in cheek, suggested to Hisco that had ANZ cocked up, we might've had a Minister for ANZ. I swear Hisco went pale at this suggestion.
Recent events involving ANZ have reminded me of this conversation. ANZ has been censured by the Reserve Bank for both using, and having its directors sign off on, an unapproved capital model for a period of five years. And then there's Hisco's bizarre and bungled departure, which we're told was due to him charging personal expenses for wine storage and chauffeured cars to ANZ as business expenses.
There was also a little reported requirement for ANZ to increase its minimum regulatory capital requirement by $800 million after the Reserve Bank reviewed the bank's capital adequacy on farm lending and residential mortgage lending. 
ANZ's moral authority and public standing is probably the lowest it has been since the country's big four banks were battling the IRD in a multi-billion dollar structured finance transaction tax dispute a decade ago. Indeed it's beginning to look like an annus horribilis for ANZ.
So what exquisite timing then that the Reserve Bank released the submissions it received on its proposals to increase bank regulatory capital requirements this week. Of course journalists, who normally probably wouldn't have bothered to even look at the submissions, rushed to see ANZ's with their interest piqued by executive largesse and ex-PM John Key's role as chairman. 
In no surprise to this observer Aussie parent the ANZ Banking Group says capital increases of the magnitude proposed by the Reserve Bank would see it "review and reconsider" the size, nature and operations of its New Zealand business. ANZ Group CEO Shayne Elliott, a New Zealander, foreshadowed this in early May when he said the Reserve Bank's capital proposals would come at a cost, and ANZ can't expect its shareholders to "unreasonably subsidise" this.
This has led to renewed speculation that ANZ or one of Australia's other major banks, may look to float their New Zealand subsidiary on the share market or sell via a trade sale.
Here, it's worth recalling what Hisco told me about these options, again in early May.
"If you work it out you find it's actually quite difficult for that to occur. The [share] market wouldn't actually be able to absorb it so you couldn't float it in New Zealand. So then it comes down to whether there's somebody else out there in the world that wants to buy a bank in New Zealand. And last time I looked [with] National Bank, Lloyds wanted to get out and they sold it to us. I don't know what's going on on the other side of the world these days but everyone seems to have their own problems. So I'm not sure how practical that really is," Hisco said.
Something else to keep in mind when considering an Aussie bank selling down, or out of, its kiwi subsidiary is if this is done because of the Reserve Bank capital proposals going ahead, they're selling a business whose future returns will be reduced. Potential buyers ought to understand this, potentially leaving the Aussie shareholder facing a haircut on its valuation of that kiwi subsidiary.
None of ASB, BNZ or Westpac NZ's parents, Commonwealth Bank of Australia, National Australia Bank and Westpac Banking Corporation, are thrilled with the Reserve Bank's capital proposals either. 
Indeed, here's a comment from the Westpac Banking Corporation's submission: "If the Australian banks are indeed faced with a significant fall in the returns on equity from their New Zealand banking subsidiaries, they will face a number of choices including whether to reduce the size of the business, demerge, or sell."
There's also talk of the Aussie owned banks reducing exposure to, and increasing interest rates paid by, SME and farmer borrowers as a result of the Reserve Bank capital proposals. Here they'd need to be careful this wasn't seen as helping prop up their $5 billion in annual profits, or helping fund their senior executives' flash Auckland houses. Cabinet's recent approval of the Farm Debt Mediation Bill, which would require creditors to offer farmers who default on payments mediation before taking enforcement action, shows how politicised the rural debt issue is.
Of the big four Aussie banks ANZ has far and away the biggest exposure to New Zealand at about a quarter of group earnings compared to about 10% at the other banking groups. Thus it's ANZ that has the most to lose.
Meanwhile the Reserve Bank has ordered independent reviews of both ANZ's regulatory capital modelling and director attestation process, and the Financial Markets Authority (FMA) is looking into the now infamous house deal between ANZ and Hisco's wife from a related party transaction perspective. And don't forget the Supreme Court has opened the door for the FMA to potentially take action against ANZ on behalf of investors in the Ross Asset Management Ponzi scheme, which ANZ banked.
All of this is undoubtedly tarnishing the ANZ brand in New Zealand. How much of a hit it can handle, and what else may come out of the woodwork remains to be seen. But one thing's for sure. The ANZ NZ hierarchy won't be able call on the famous National Bank horse to ride their way out of trouble on. They sent that popular brand to the knacker's yard in 2012.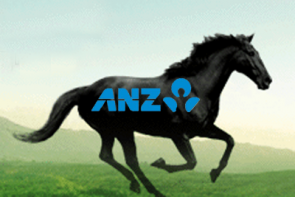 *This article was first published in our email for paying subscribers. See here for more details and how to subscribe.