ANZ economists say negative interest rates won't be without potential costs and they believe the Reserve Bank will have to weigh these against perceived benefits when deciding whether to drop the Official Cash Rate below zero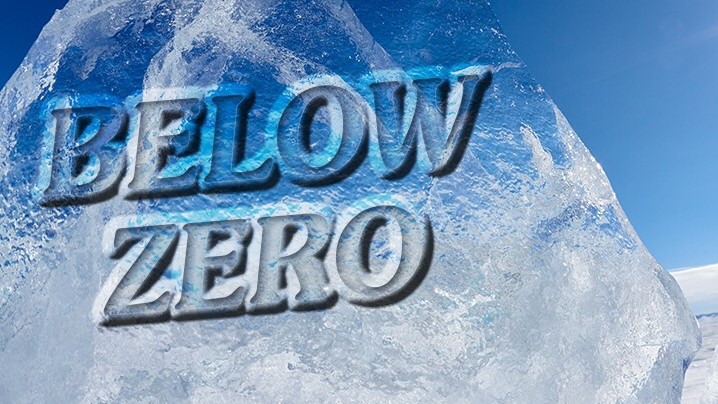 There will be "winners and losers" from any Reserve Bank move to introduce negative interest rates, economists at the country's largest bank say. 
In its last Monetary Policy Review on August 12 the RBNZ gave clear indications that it is favouring taking the Official Cash Rate (currently at 0.25%) into the minus territory probably early next year. This move would be in conjunction with a 'Funding for Lending Programme' (FLP), which would involve directly funding retail banks at an interest rate near to the level of the OCR.
It is NOT expected that the move to negative interest rates would see deposit rates for bank customers become negative, but it is certainly expected that they would go even lower than they are now, as would lending rates such as on mortgages.
ANZ senior economist Liz Kendall and and senior strategist David Croy have produced an extensive NZ Insight publication, which takes a deep dive into the possible introduction of negative interest rates and the likely accompaniment of an FLP, and what this would all mean and entail. 
"A negative OCR would not be without potential costs," they say.
"And the RBNZ would have to weigh these against perceived benefits of the policy when deciding whether to deploy it. As with conventional monetary policy, there would be winners and losers."
Kendall and Croy say the key issue is ensuring the policy "is in fact net stimulatory".
"As with any OCR cut, deposit holders will be worse off. Those living off interest income, typically retirees, may have to reduce their spending," they say.
Getting no help
"Some younger savers may also conclude that they need to save more rather than less, as they get less (or no) help from cumulating interest in terms of hitting their saving targets, whether that is a house deposit or a retirement savings goal." 
The economists say that on balance, the RBNZ's modelling "will no doubt" conclude that the stimulatory impacts on borrowers outweigh the contractionary impact on savers, "but the offset is real".
They also say the impact on the banking system needs to be considered carefully.
"Done in the wrong way, a negative OCR could be outright contractionary, with significant adverse effects."
Kendall and Croy also say there would be a risk that negative rates could "squeeze" bank margins. This could produce a tightening of credit availability, "particularly if global banks allocate their capital elsewhere because returns in New Zealand are lower".
"This could have significant contractionary effects on the economy, even if a negative OCR were stimulatory through other channels, and financial system functioning could be hampered."
They say this is a key reason why implementing "a well-designed" FLP alongside the negative interest rates is so important.
The FLP fillip
By itself, an FLP – as used by the Bank of England, Reserve Bank of Australia, and others – can be used to encourage lending as a monetary policy tool, they say. By offering lending at (or near) the policy rate, an FLP lowers bank funding costs and provides a direct injection of liquidity, encourages lending and lowers retail rates, increasing the money supply and providing stimulus to the economy.
"Additionally, when an FLP is implemented when the policy rate is negative – as done by the ECB and Bank of Japan – then in addition to having these benefits, the FLP can be targeted to mitigate the negative impacts of a negative policy rate on bank margins and credit supply."
The economists say that much of the cost of the policy is focused on impacts on the banking system, but they point out that other financial market participants would also be affected.
"One example is KiwiSaver funds and the like that invest in cash or bonds. A key question that many fund managers will have to tackle is whether or not they 'invest' at a negative interest rate, should wholesale term deposits fall below zero. Doing so is tantamount to guaranteeing their clients a loss. Many fund managers are likely to have guidelines preventing this, and some may view a guaranteed loss scenario as a breach of their fiduciary duty to invest responsibly. This could encourage risk taking as funds look to hold higher-yielding assets, but that could come with challenges in terms of managing risk."
So, those are some of the costs and risks. Benefits?
Kendall and Croy say the benefits could come "through a range of channels", including a lower exchange rate than would otherwise be the case.
Weighing on the currency
"We don't expect dramatic outflows or a sudden currency adjustment, but we do think that a negative OCR would weigh significantly on the NZD, both in advance of the policy and once it was deployed, relative to a state of the world where the policy was not used at all. This would flow through into higher prices for imported goods, but also boost competitiveness of exporting and import-competing firms and contribute to higher net exports. The extent of the currency reaction will to some extent be out of the RBNZ's control, depending on global developments, but its size would have significant implications for the effectiveness of the policy."
The economists say "a negative OCR and FLP combo" would also further lower mortgage rates, contributing to higher house prices and lower debt-servicing costs, spurring spending, building and confidence.
"If spare capacity in the economy is absorbed as a result and expectations are supported, then price pressures would increase and business investment would recover. All of this would contribute to higher inflation and lower unemployment in line with the RBNZ's objectives. All of this assumes that credit is flowing freely."
However another potential cost of the policy is that lower interest rates could worsen wealth inequality via asset price inflation.
"That is indeed a valid concern, but we would note that there are bigger structural forces that have driven worsening wealth equality, quite separate from monetary policy, including falls in the neutral interest rate and constrained land supply, in the case of house prices. And, if the policy is stimulatory, then it will benefit overall incomes and wealth positions in aggregate."
However, the RBNZ would need to carefully consider financial stability risks and the potential build-up of financial imbalances when deploying the policy.
Unintended consequences
"These could be particularly relevant if a negative OCR were employed for an extended period and encouraged excessive risk taking. It would be important to monitor the system for such risks and other unintended consequences, and potentially overlay macro-prudential policy to head off any rising risks on that front."
Kendall and Croy say the various risks reinforce the importance of designing an FLP to maximise the effectiveness of a negative OCR, so that benefits can be delivered and the policy reversed relatively promptly.
"If not enough stimulus is provided, then negative rates could become entrenched and coincide with potentially perverse structural changes, such as deflation, lower inflation expectations, low capital accumulation (and potential growth), and lower neutral interest rates.
"The other consideration is that we don't know exactly how a negative OCR policy will go, and neither does the RBNZ.
"Although they have been employed in other countries, the New Zealand experience might be different. There could be costs or risks that are unforeseen, which may be colouring some of the reluctance from other central banks to consider the policy, including the Fed and the RBA.
"The RBNZ appears willing to give it a go, given the outlook, but we are in uncharted territory."