Grant Robertson considers RBNZ advice on new tools to potentially restrict mortgage lending; Jenée Tibshraeny doesn't see changes in the immediate future, but believes financial stability will take centre stage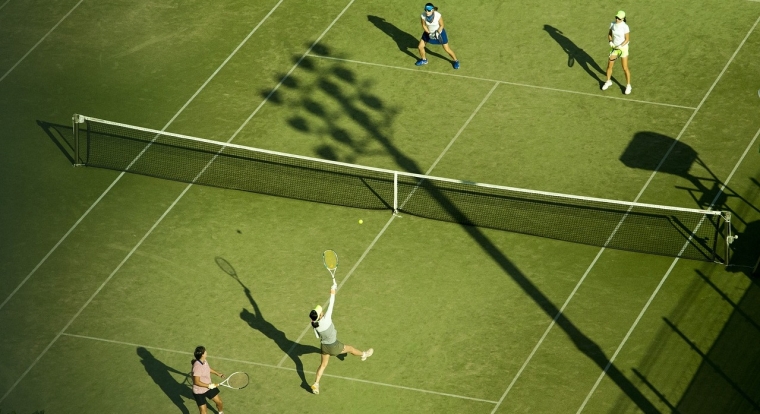 By Jenée Tibshraeny
The decision around whether the Reserve Bank (RBNZ) will be given additional tools to restrict mortgage lending now rests with Finance Minister Grant Robertson.
The RBNZ confirms it has advised Robertson on new measures, like debt-to-income (DTI) restrictions, that could be used to regulate mortgage lending.
It intends to publish this analysis once Robertson responds to it.
However, Robertson says a timeframe around the matter hasn't been decided upon yet.
Robertson's office confirmed an announcement definitely wouldn't be made this week, as Robertson is visiting different parts of the country to talk about the Budget.
Asked whether she could provide any initial thoughts on the RBNZ's analysis, Prime Minister Jacinda Ardern on Monday gave interest.co.nz a blunt answer: "No."
With the RBNZ due to be in the spotlight this week with the release of its quarterly Monetary Policy Statement, it could face questions on the likes of DTI restrictions, even though this is a "financial stability" matter that falls outside of the scope of the Statement.
RBNZ's preliminary advice
However, the RBNZ, in its biannual Financial Stability Report released earlier this month, provided a preliminary assessment of the instruments it could use to meet its government directive to support more "sustainable" house prices.
Of the new tools, it favoured DTI restrictions, saying these "would be the best option for supporting financial stability and sustainable house prices over the medium term".
While Robertson only wants DTI restrictions applied to investors, the RBNZ said, "The impacts on access to credit for first-home buyers could be further mitigated with speed limits."
In other words, the RBNZ could say that x% of mortgage lending can go to borrowers who don't meet the minimum DTI ratio.
The RBNZ has taken this approach with its loan-to-value ratio (LVR) restrictions by allowing a fifth of banks' mortgage lending to go to borrowers (owner-occupiers) with deposits of less than 20%. 
The RBNZ noted that should Robertson give it DTI tools, and should it decide to use them, they would take at least six months to implement.
The RBNZ was less enthused by restricting the issuance of interest-only mortgages. 
It said this was likely to be less effective than LVR and DTI restrictions, as banks already undertake lending assessments on a principal and interest basis.
"Complex rules may be necessary to limit opportunities for avoidance (for example, by using revolving credit and mortgage top-ups)," it said.
The RBNZ was also less in favour of requiring banks to hold more capital for mortgages they issue.
It said capital requirements for mortgage lending in New Zealand are already relatively high by international standards.
What's more, the impacts of changing capital requirements would flow through more slowly than the other options, and they're less likely to dampen house price growth.
My opinion
There doesn't appear to be much urgency to impose further mortgage lending restrictions.
As detailed in this April opinion piece, both the Government and the RBNZ will want to see the impacts of the reinstatement of LVRs, extension of the bright-line test, and removal of the ability for property investors to write off interest as an expense when paying tax, before imposing further restrictions on bank lending.
These measures are widely expected to reduce demand for housing.
The Treasury, for example, now forecasts house price growth flat lining.
Meanwhile ANZ economists maintain that while New Zealand still faces a massive housing shortage, the "demand pulse is probably close to peaking".
This said, there will be a much greater focus on financial stability worldwide in coming years.
Central banks have undertaken seismic amounts of monetary stimulus via profit-driven retail banks.
Central banks have essentially said, "Go forth bankers and create credit. You decide who gets it; just get it out the door."
But as the COVID-19 dust settles, they're going to have to say, "Ok bankers, we have politicians on our backs.
"They loved your work, but things have got awkward now that they can't deliver on their promises to improve housing affordability and reduce inequality. We need to talk sustainable lending practices and social licences. 
"But more importantly, we can't have you passing out from that 2020/21 sugar rush.
"You best not be caught with your pants down, when the tide turns and we start hiking interest rates."
The question now is, will central banks end up saying, "Oh wait, tightening monetary conditions is going to upset too many people.
"We'll keep rates relatively low for longer and try to prevent the economy from overheating by focusing more on restricting bank lending."
*This article was first published in our email for paying subscribers. See here for more details and how to subscribe.