Big bank annual financial results confirm BNZ as NZ's biggest business lender, albeit CEO Dan Huggins says he's 'not too caught up on the size of the book'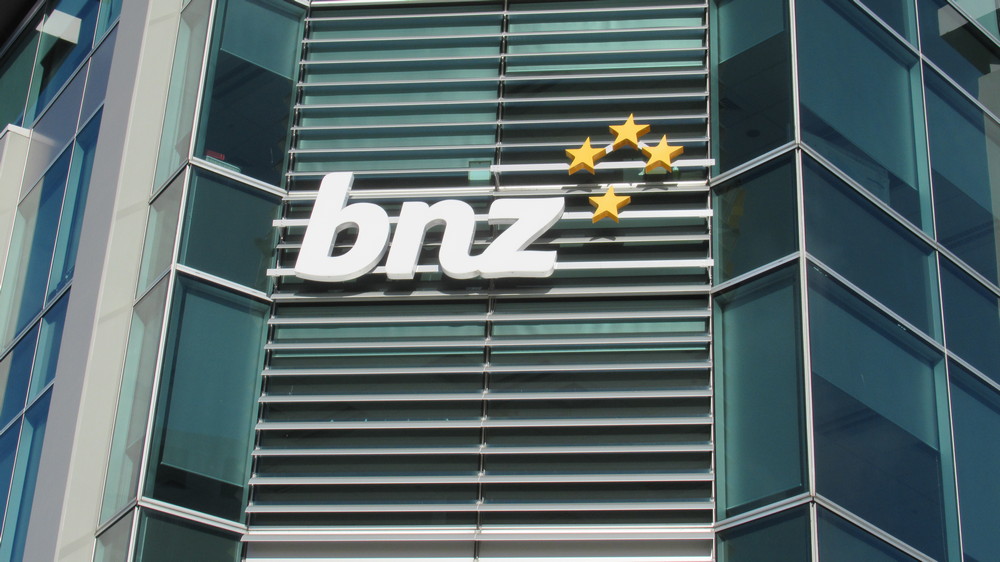 New CEO Dan Huggins says he's not too focused on whether BNZ is New Zealand's biggest business lender or not, rather his focus is on supporting businesses.
The latest round of big bank financial results shows BNZ's business lending at $41.5 billion at September 30, and ANZ NZ's at $39.333 billion. This reiterates what the Reserve Bank's Bank Financial Strength Dashboard showed at the end of the March and June quarters with BNZ pulling ahead of ANZ, albeit the Dashboard figures differ from those disclosed in the banks' annual results.
In June BNZ's then CEO Angela Mentis said the bank was "thrilled" to be confirmed as NZ's biggest business lender, having pulled ahead of ANZ.
However Huggins, who succeeded Mentis on October 1, is more circumspect.
"Our focus is on supporting New Zealand businesses. I'm not too caught up on the size of the book or anything else. Our focus is on being there to support New Zealand businesses and that's what we've done this year. I think we've shown like we did during the GFC [Global Financial Crisis] that we're here through good and bad, and we are focused on continuing to help support New Zealand businesses thrive," Huggins told interest.co.nz after BNZ reported its annual financial results.
"We've worked hard during Covid to support New Zealand businesses. We've shown that we'll stand with them through good and bad. Throughout the year we've supported over 12,000 businesses, provided access to nearly $3 billion in lending. We're proud of the fact we've lent more than all of the other banks combined through the government backed business finance scheme...and we launched our own programme, good to grow, which so far we've lent nearly $300 million in," says Huggins.
BNZ lent between $1.5 billion and $2 billion via the government-backed Business Finance Guarantee Scheme (BFGS) that Huggins refers to. If a business defaults on a loan under the BFGS, their bank will follow its normal process to recover the debt. If the debt can't be recovered, the bank can claim 80% of any shortfall from the Crown. The BFGS ended on June 30.
According to its annual results, BNZ grew home loans by a net $6.7 billion, or 15%, to $52.7 billion in the September year, and grew business lending by just a net $0.4 billion, or 1%, to $41.5 billion. ANZ's business lending was down a net $175 million year-on-year. ASB's annual results put its business lending at $19.311 billion at June 30, up a net $1.63 billion, or 9%, year-on-year. Westpac NZ's, meanwhile, fell a net $1 billion, or 3%, in the September year to $31 billion.
Asked whether, with Reserve Bank mandated regulatory capital increases being phased in, BNZ is putting its capital to the best use by focusing on housing lending which requires lower capital levels than other types of lending, Huggins says this isn't the case.
"We've supported 12,000 businesses over the past year, given them access to $3 billion worth of lending. So we're putting our capital into supporting New Zealand businesses as much as we are putting it into supporting people who wish to get into housing," he says.
Other banks have suggested there's a lack of confidence among businesses to borrow given ongoing Covid-19 uncertainty. Huggins says the picture is quite varied.
"We've provided a lot of support to businesses but it depends on who you are talking to. Businesses generally are quite resilient, many of them have been able to pivot to online to click and collect. But there's certainly a portion that haven't been able to do that, - hairdressers, hospitality. Depending  on who you talk to, some people are looking to really grow their business, they're really thriving both in the Covid environment and as we come out of it. Others are finding it more challenging."
*This article was first published in our email for paying subscribers early on Thursday morning. See here for more details and how to subscribe.