RBNZ to restrict banks operating in NZ as branches of overseas banks to wholesale business
[updated]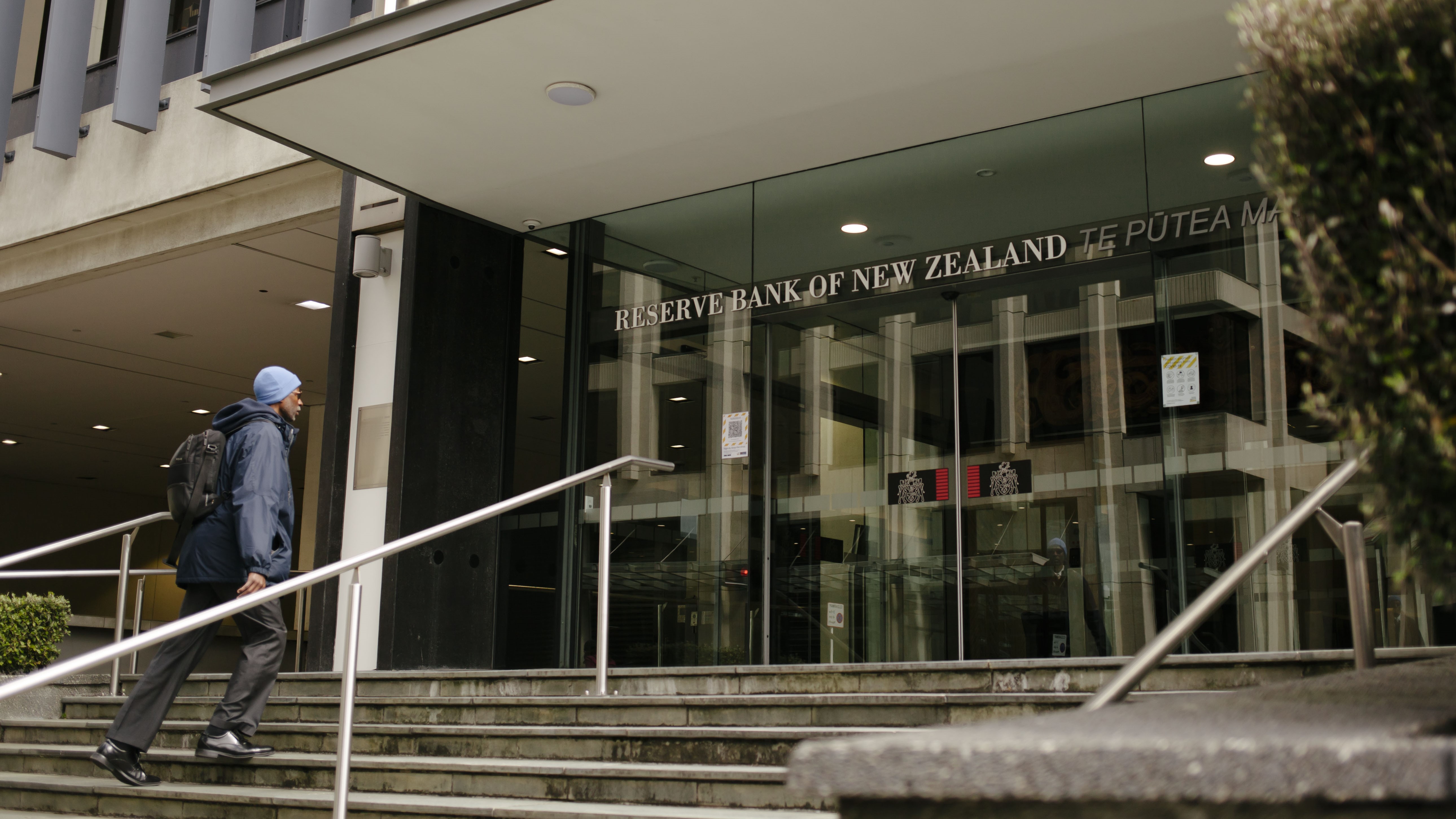 In a move that will impact a range of banks, the Reserve Bank (RBNZ) is confirming plans to restrict banks operating in New Zealand as branches of overseas banks to wholesale business, meaning they won't be able to take retail deposits or offer other products and services to retail customers.
The RBNZ on Tuesday confirmed plans to push ahead with proposals it floated in 2021, and again in August last year. They are:
restricting all branches in New Zealand to engaging in wholesale business (that is with corporates, institutions and other wholesale investors), meaning they could not take retail deposits or offer products or services to retail customers;
limiting the maximum size of a branch to NZ$15 billion in total assets; and
continuing to allow the dual registration of branches, provided:

the relevant subsidiary and branch are sufficiently separate, and any identified risks are mitigated by specific conditions; and
dual-registered branches only conduct business with large wholesale customers.
The RBNZ is proposing a large wholesale customer is defined as having either consolidated annual turnover of more than $50 million, or net assets of more than $50 million. 
Overseas banks wanting to operate as a NZ bank can apply to the RBNZ to register as either a locally-incorporated subsidiary, or as a branch of the overseas bank. Albeit in some cases an overseas bank is allowed to register both a subsidiary and a branch, which is referred to as dual registration.
As the RBNZ puts it, the key difference between a locally-incorporated subsidiary and a branch is that the branch is part of a legal entity incorporated overseas. The branch operates its banking business in NZ, which is the host jurisdiction, but the legal entity of which it is part is incorporated in another country, which is its home jurisdiction.
"As a result, branches cannot be made subject to many of the requirements we impose on banks incorporated in New Zealand. We rely on a branch's compliance with regulation and supervision in its home jurisdiction," the RBNZ said last year.
On Tuesday the RBNZ said it's now nearing completion of its branch policy review and is seeking views on implementation considerations. It says branches of overseas banks can be an important link between NZ's economy and global financial markets, with the objective of its review being to create a simple, coherent and transparent policy framework for branches that protects and promotes financial stability.
"Branches of overseas banks play an important role in the finance sector and can provide valued services to New Zealand businesses and the wider economy," RBNZ Director of Prudential Policy Kate Le Quesne says.
"We have been reviewing our Branch Policy in recognition that the current policy has been developed over time, which has resulted in some inconsistencies. We think these decisions balance the benefits branches bring to NZ whilst managing their risks."
Which banks are impacted?
Banks impacted by the RBNZ's decisions are likely to include Cooperative Rabobank UA trading as Rabobank Nederland, Citibank, JP Morgan, Kookmin Bank, MUFG Bank, Westpac NZ's parent the Westpac Banking Corporation, and ASB's parent Commonwealth Bank of Australia.
Rural lender Rabobank last year said it would need to assess any changes the RBNZ makes in the review of its policy for branches of overseas banks to see whether they materially impact "the economic and/or strategic viability of Rabobank's operating model in New Zealand."
Cooperative Rabobank UA, NZ branch, undertakes wholesale funding and lending and provides liquidity support to Rabobank New Zealand Ltd, registered in NZ as a subsidiary, and other related parties. The branch is also allowed to take an unlimited amount of retail deposits and although it doesn't currently do so, wants to retain the ability to take deposits.
HSBC NZ, would have been impacted too. HSBC warned last year the RBNZ's proposals "may need [HSBC] to substantially change strategy in response to such a significant change in the regulatory environment." HSBC subsequently announced in June this year the winding down of its NZ wealth and personal banking business over several years, as it stopped accepting new NZ retail customers with immediate effect. HSBC then sold its NZ mortgage portfolio to Australian non-bank lender Pepper Money.
The RBNZ says announcing its decisions now gives registered branches clarity to implement its decisions before the Deposit Takers Act standards commence, which it expects will be in 2028.
"It is a longer implementation timeline than we consulted on last year, having reflected feedback from stakeholders about the complexity of implementing these decisions. We have published a Regulatory Impact Statement (RIS) that outlines our options analysis and evaluation of the costs and benefits of the Branch Review key decisions," the RBNZ says. (There's more from the RBNZ here).
The RBNZ said last year the impact of its changes will be important for a small number of existing branches and their retail customers, but wouldn't have a material impact on competition in the retail banking sector, or the availability of retail products and services, in NZ.
"The number and amount of retail deposits held by branches is very small relative to the banking system as a whole, as are the number and value of retail mortgages granted, and retail derivatives issued, by branches."
*Figure 1, below, comes from the RBNZ.