Kiwibank economists are now predicting a 'terminal' Official Cash Rate by next year of 0.75%, but also put some possibility on the rate going to 0.5%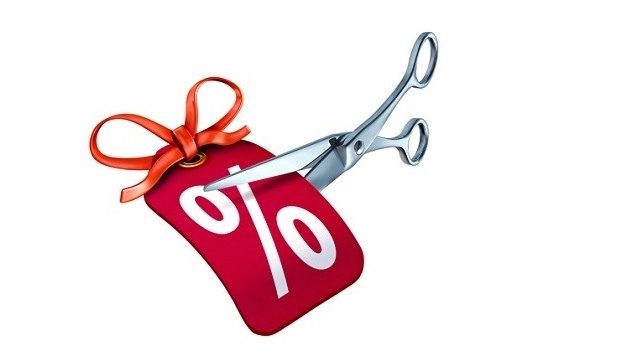 Kiwibank economists are now predicting the Official Cash Rate will go as low as 0.75% by next year, with some possibility it will need to go even lower.
The Reserve Bank is widely expected to cut the OCR on Wednesday from the current 1.5% to a new record low of 1.25%. 
Most economists from the major banks are now anticipating that there will be a follow-up cut later in the year, taking the rate down to 1%.
Increasingly there has been chatter that the OCR may need to be dropped even further and go below 1% - but the Kiwibank economists are the first major bank economists to come out and give a hard forecast of this.
In their weekly First View newsletter Kiwibank chief economist Jarrod Kerr and senior economist Jeremy Couchman say they now put a move to 1% as an 80-90% certainty, in November.
"And we put a move to 75bps as a 60-70% probability, in early 2020.
"The probability of a move to 50bps is not insignificant at 20-30%."
The need to go below 1% is driven by global uncertainties, with peers like the Reserve Bank of Australia likely to cut to 50bps, and a softening domestic economy, Kerr and Couchman say. 
They say, however, that in terms of a possible 0.5% OCR there are other options, such as types of quantitative easing that the RBNZ may prefer to look at first.
"Currency intervention and forward guidance ("lower for longer") are the first-choice tools."
In terms of what the RBNZ may say on Wednesday when it reviews the OCR, Kerr and Couchman expect the RBNZ to emphasise domestic developments.
"We've faced global uncertainties for years. And the US-China tit for tat trade tariff tiff continues. But domestically, the forward indicators of growth have weakened. The cost pressure firms complain of, is not being passed on. That's a sign of weakness. Business confidence remains in the doldrums and is impacting growth.
"What we need is a significant lift in fiscal stimulus. What we're getting is a significant cut in monetary policy." 
The RBNZ's expected cut itself on Wednesday won't get much attention in markets, as it's seen as a foregone conclusion (100% priced), Kerr and Couchman say.
"No cut, or a failure to deliver sufficiently dovish commentary would see a jump higher is interest rates and a spike higher in the Kiwi dollar. The Fed cut last week and saw a jump higher in short-end rates and the USD. Their commentary simply didn't match heightened market expectations.
"The RBNZ's commentary, and OCR track will garner the interest of all Kiwi market traders.
"And the OCR track must be lowered, as they would have likely cut to 1.25% - effectively a year ahead of their OCR track printed in May. We expect to see the OCR track lowered to 1.1% - showing a 60% probability of a move to 1% . That's basically what they gave us in May on the (55%) likelihood of a move to 1.25%.
"If the RBNZ cut the OCR track to 1.1%, that will not appease market traders, however. Because, the market has a terminal rate of 86bps priced, just 11bps above our expected 75bps.
"It will take a very dovish statement to get lower wholesale rates this week. Regardless of the reaction this week, we deem market pricing of 86bps to be fair, for now. A grind down to 75bps is likely. The Kiwi dollar should continue its volatile descent to 63c this year."
In terms of the impact of lower rates, Kerr and Couchman say they are worried  about the potential restriction in lending growth as the banks prepare to load more capital in response to RBNZ proposals.
"A likely outcome is a segregation in pricing and availability of credit to households and businesses. One of the major banks has already singled out lending to indebted agriculture. Maybe we see more differentiation in pricing across industries, and mortgage rates to new home buyers (lower rates), investors (higher rates) and high LVR (much higher rates).
"The RBNZ can offset any increase in lending rates, with a lower cash rate. But the RBNZ may have to get creative to offset any rationing in credit. Another, often overlooked, concern is the significant impact on savers (retirees). Term deposit rates are 1.25-to-1.75% lower in Australia. The RBA's cash rate is 1%, versus the RBNZ's of 1.25% this week."