Westpac economists say unconventional monetary policy could help the Reserve Bank meet its inflation target but they warn that any monetary policy is 'no panacea'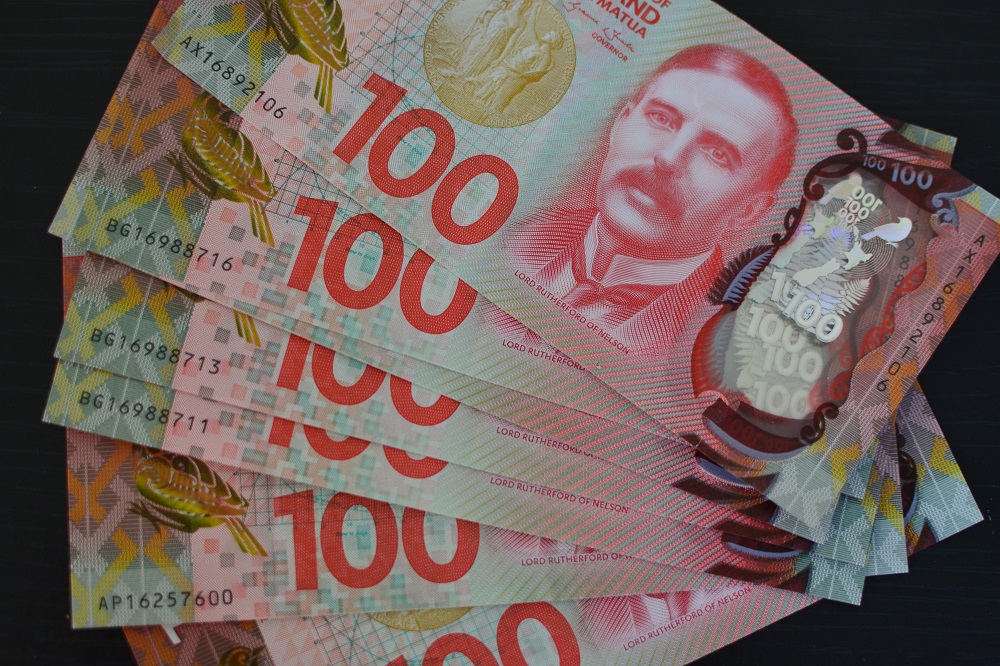 Westpac economists believe that unconventional monetary policy could work in New Zealand if it is used with "sufficient vigour".
But in an Economic Insight publication, the economists say they use the term 'work' in the narrow sense of the Reserve Bank meeting its inflation target.
And they warn that monetary policy, whether conventional or unconventional, is no panacea.
The publication, written by Westpac chief economist Dominick Stephens, senior economist Michael Gordon and market strategist Imre Speizer examines the various options New Zealand has for unconventional monetary policy - although the authors say they don't actually expect that such a policy will be required.
There has been considerable discussion about unconventional monetary policy, as the RBNZ keeps pushing its main lever of conventional monetary policy, the Official Cash Rate closer to zero. The OCR currently stands at a record low of 1%. The RBNZ has its next review of the OCR next Wednesday (September 25).
The RBNZ has indicated it has work well under way on unconventional policy tools, should these be needed.
The Westpac economists have had a detailed look at the following options:
A negative OCR
Quantitative easing - or 'printing' money and buying government bonds with the proceeds
Credit easing - involving 'printing' money and buying private sector bonds
'Unsterilised' exchange rate intervention - involving printing money and using the proceeds to buy foreign bonds
Interest rate swap market intervention
Funding for loans - with the RBNZ providing directly cheap funding to banks
The Westpac economists say there are "problems and unintended consequences" hidden within the detail of each brand of unconventional monetary policy.
"We argue that the key challenges with negative interest rates and quantitative easing are surmountable with careful policy design.
"However, the unintended distortions associated with credit easing or directly lending to banks probably make these policies unpalatable in the New Zealand context."
The economists point out that the more general criticisms of unconventional monetary easing – that it is distortionary, it favours borrowers, it pushes up asset prices – actually apply equally to conventional monetary easing.
"These are unpleasant side effects, but the economy is still better off taking its monetary medicine than not."
The economists say that in New Zealand, unconventional monetary policy would do much of its work via the exchange rate.
"This contrasts with some of the big safe haven countries that have used unconventional monetary policy. In those countries, the exchange rate tends to play a less helpful role in targeting inflation than in New Zealand.
"The first cab off the unconventional policy rank would probably be a negative OCR. We think the OCR could viably be reduced to around -1%, although its effectiveness would diminish as it approached that mark. Retail interest rates would not go negative – overseas experience suggests deposit rates would end up fractionally above zero, while retail mortgage rates would land in the range of two to three percent. We don't expect there would be any difficulty with banks funding themselves despite a negative OCR."
They say the "next weapon" in the RBNZ's arsenal would be quantitative easing (QE), which roughly translates as printing money to buy government bonds. A key impact would be to push the exchange rate down as investors are deterred from New Zealand and instead invest overseas.
"One intriguing possibility is for the RBNZ to just 'print money' and buy foreign bonds directly, which would amount to Unsterilised exchange rate intervention."
The final option they see as viable is the RBNZ intervening directly in interest rate swap markets to push fixed rates down. This would particularly suit the New Zealand context where swap markets are well developed, although it does expose the RBNZ to some risk of losses.
The economist say policies that have been used overseas but are less likely to find favour in New Zealand are credit easing ('printing money' to buy private sector bonds) and funding for loans (lending directly to banks in return for banks undertaking to on-lend to the private sector).
"Both have the potential to 'pick winners' and create distortions in the economy, which we think the RBNZ will shy away from. These policies would more likely be used in a crisis situation than in pursuit of the inflation target."
The economists have produced the following table that highlights their expected impacts of the various unconventional policies that might be applied: