ANZ economists now see no further cuts at all to the Official Cash Rate this year after only a matter of weeks ago forecasting three further cuts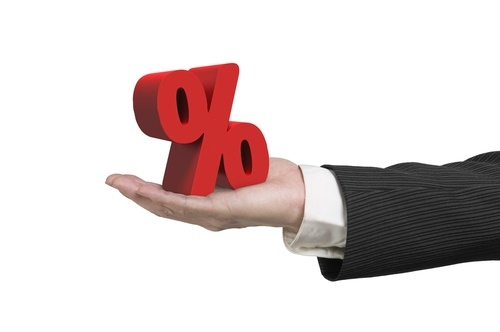 ANZ economists, in a reflection of the rapidly changing perception of the country's economists on the outlook for this year, now say they don't think the Reserve Bank will cut interest rates again at all this year.
The economists at the country's largest bank were the first to pick in late 2018 that the RBNZ would need to start cutting interest rates again. 
And cut it did, culminating in the 'shock and Orr' (after RBNZ Governor Adrian Orr) double-cut in August, which took the OCR down to 1% after it had started 2019 at 1.75%.
In the aftermath of that cut there was widespread talk that the OCR would need cutting further, maybe even into the negatives, in an attempt to stimulate the economy. The ANZ economists were picking a low point of 0.25%.
All of this happened with the backdrop of plummeting business confidence surveys.
However, the RBNZ surprised (again) in November, this time by not cutting at all. And subsequent economic data and something of a recovery in business confidence have vindicated this decision.
And meanwhile, economists have across the board been gradually moving away from expectations of rate cuts this year.
What that does mean is that unless there's another turnaround in sentiment (and given how quick this last turnaround in sentiment has been one shouldn't rule it out), we may well have seen the bottom of the mortgage interest rate cycle. 
In their Weekly Focus publication, the ANZ economists say they have removed the OCR cut they had "pencilled" in for May this year.
"...Our central projection is now for the OCR to remain unchanged over 2020 at 1%.
"Previously, we had expected that a deceleration in growth would see capacity pressures and inflation ease, and that it would be difficult for the economy to grow at a pace sufficient to keep inflation close to target – running the risk of inflation expectations slipping, against a backdrop of global uncertainty and downside risks.
"However, a lot has changed in a short time. Global risks have not gone away, but the domestic picture has turned. The RBNZ did cut the OCR three times last year, as we forecast they would, but our view that more cuts would come this year now appears too pessimistic."
The ANZ economist said the previous cuts made by the RBNZ "are working their magic on the housing market, and the medium-term outlook now has a fiscal underpinning".
"The RBNZ are forward looking, and with the near-term inflation outlook looking more robust they now have scope to be patient as they await further signals on the economic direction. And although capacity pressures have likely eased, there are signs that the economy may indeed be able to generate the growth needed to keep inflation and the labour market on track.
"That's not to say that all the risks have gone away by any means – we see market pricing tilted towards a chance of further cuts as entirely appropriate – but a near-term cut now seems unlikely without an unforecastable, abrupt catalyst."
On the housing market, the ANZ economists said the REINZ housing market data out last week confirmed house prices rebounded over the second half of 2019, rising 6% since June.
They said house price inflation was still below its long-run average of 6.8% year-on-year and close to where nominal GDP growth is running.
"But low interest rates appear to be passing through to the housing market more than we previously expected and the market's demand/supply balance has continued to tighten.
"Annual house price inflation will continue to rise in coming quarters on the back of previous increases, even if price increases are more modest into 2020. But a little more strength looks possible in the short term.
"The rebound in the housing market is a mixed blessing to be sure, but it'll be supportive for consumption, particularly in the context of the current tight labour market. And added to that, consents data points to further growth in residential investment over coming quarters, also supported by low interest rates, notwithstanding continuing challenges in the construction industry. That sort of growth is indeed welcome."