RBNZ favours buying more government bonds over corporate bonds, should it expand its Large Scale Asset Purchase next month; Remains open to cutting the OCR next year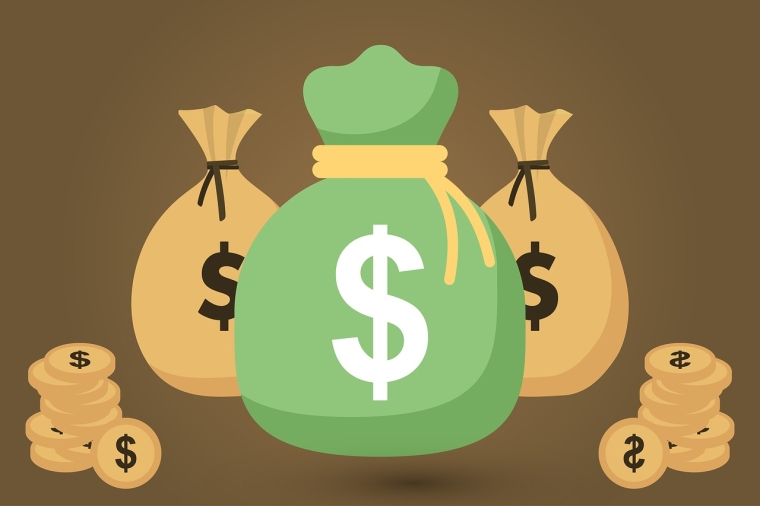 The Reserve Bank (RBNZ) is open to expanding its $33 billion Large Scale Asset Purchase programme next month - most likely by offering to buy more New Zealand Government Bonds.
It isn't considering including corporate bonds in this programme at this stage, but is open to cutting the Official Cash Rate (OCR) below zero next year - should the economy need more stimulus.  
The RBNZ on Tuesday said it will update the "size and scope" of its Large Scale Asset Purchase programme when its Monetary Policy Committee (MPC) has its next scheduled meeting on May 13.
Speaking to interest.co.nz on Wednesday, its chief economist, Yuong Ha, said that in the event of an expansion, the RBNZ would be "primarily" focussed on buying more New Zealand Government Bonds, as it knows Treasury will be issuing more debt.
BNZ interest rate strategist, Nick Smyth, expects the MPC to expand its March 23 offer of $30 billion to $50 billion, based on the assumption the RBNZ will continue to offer to buy up to 40% of what will now be a much larger New Zealand Government Bond market, thanks to all the borrowing the Government needs to do to pay for COVID-19.
Treasury on April 1 nearly doubled its March 17 government bond issuance forecast for the 2019/20 year, to $25 billion, and issuance for 2020/21 is expected to shoot up.
Corporate bonds not a priority
Likewise, with local councils expected to issue more debt at a time nervous investors are trying to sell their bonds to free up cash, the MPC on Tuesday announced the RBNZ will offer to buy up to $3 billion of Local Government Funding Agency bonds as a part of its Large Scale Asset Purchase programme. This represents about 30% of all the Local Government Funding Agency bonds on offer.
Ha said: "Next to government bonds, these are the next best credit risk in the market. If they have trouble issuing, that's telling you then the stresses are bubbling over into other sectors of the market."
Ha indicated buying corporate bonds to support monetary policy wasn't a priority, saying: "Corporate ones are a little bit trickier. I don't know where we'd go on that one."
He didn't rule out buying Housing New Zealand bonds, but noted there weren't as many in the market, and the RBNZ wouldn't want to distort the market by snatching them all up.
OCR cuts could be back on the table
Ha said further to buying more bonds, the RBNZ's next step could be buying foreign currency assets.
While the RBNZ on March 16 cut the OCR by 75 basis points to 0.25%, and committed to keeping it there for at least 12 months, Ha said cutting it further is "probably something that comes back on the table at some point".
He said the RBNZ had been mindful of giving banks some "breathing space" before going into negative interest rate territory.
Deputy RBNZ Governor, Geoff Bascand, last month said retail banks' computer systems weren't ready for this, likening the situation to concerns around systems switching from 99 to 00 at the turn of the millennium.
Ha also noted the role of fiscal policy - or government spending - to stimulate the economy.
What's the goal?
Coming back to bond buying, Ha made the point: "Not all credit markets are important for monetary policy… It might be important for financial stability functioning, but that's a different sort of decision-making to the monetary policy component."
In other words, the RBNZ can commit to buying bonds and other assets to support liquidity and smooth market functioning. IE it can be a bond buyer at a time heaps of bonds are being issued, but investors are trying to get rid of their bonds to free up cash.  
The MPC can also commit the RBNZ to buying bonds should it deem this necessary for it to achieve its mandated inflation and employment targets. IE If the RBNZ supports the market, this helps keep interest rates low, which stimulates the economy.
From the onset of the COVID-19 crisis, the RBNZ has done both - intervened for financial stability and monetary policy reasons.
No economic forecasts expected until May 13
Pressed on why the RBNZ hasn't released technical papers or more information explaining the rationale behind the unprecedented moves it's making due to COVID-19, Ha said it was trying to be transparent.
He noted the speed at which things have been moving and how quickly data necessary for decision-making was becoming outdated.
He said the RBNZ was trying to be innovative, sourcing more real time data like credit card transactions, bank balance sheet data, information from the Inland Revenue and Ministry of Social Development and internet traffic.
Economists have been critical of the RBNZ, Treasury, Statistics New Zealand and government agencies more generally for not releasing more real time information ahead of regular releases.
The RBNZ will provide economic forecasts (gross domestic product, inflation, employment, etc) when it releases its Monetary Policy Statement on May 13.
The last Monetary Policy Statement was released on February 12 - before COVID-19 really kicked off.