Treasury expects to issue $25 bln of Government Bonds in June year; says it will collaborate with the RBNZ to ensure the market functions efficiently & yields remain low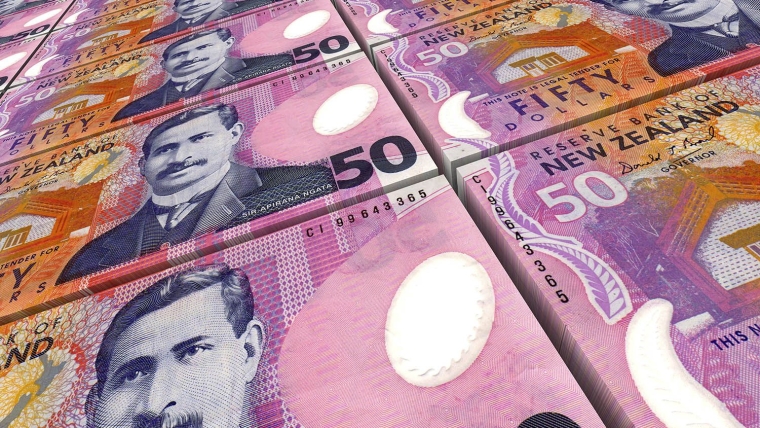 Treasury's debt department has nearly doubled its bond issuance forecast for the year to June 30, since its last forecast made just a fortnight ago.
The New Zealand Debt Management's (NZDM) forecast for the 2019/20 New Zealand Government Bond programme is now set at $25 billion.
When Finance Minister Grant Robertson on March 17 announced the first iteration of his COVID-19 relief package (including a limited wage subsidy, benefit increases and business tax changes), NZDM bumped up its forecast issuance for the year to $13 billion.
At the Half Year Economic and Fiscal Update 2019, released on December 10, the programme was forecast to be $10 billion.
So in essence, the government plans to issue 2.5 times more debt than planned before COVID-19.
$8 billion of bonds have already been issued from July 1, 2019 to date. Hence another $17 billion are expected to be issued before June 30.
Meanwhile Treasury Bills on issue are forecast to be $7 billion at June 30 - a $3 billion increase from that forecast two weeks ago.
"Due to the rapidly evolving COVID-19 situation, further updates may be required as new information becomes available," NZDM said.
Parliament has given Robertson the mandate to borrow up to $52 billion until June 30 to fight COVID-19.
The relief measures he has announced to date are estimated to be worth more than $20 billion. This is still very much a ballpark figure.
The Reserve Bank (RBNZ) is expected to buy many of the bonds on issue.
On March 23 it announced it will buy up to $30 billion of New Zealand Government Bonds on the secondary market over the next 12 months.
NZDM said it was "committed to collaborating closely" with the RBNZ "to ensure the efficient functioning" of the New Zealand Government Bond market.    
"Implementation of decisions on the speed and composition of purchases have been delegated to Reserve Bank staff, with the objective of keeping yields on NZGBs low and supporting market functioning," NZDM said.
BNZ interest rate strategist, Nick Smyth, believed the RBNZ's bond buying programme would need to be upsized. 
"It's difficult to say when an announcement on this front might take place (it is a decision for the Monetary Policy Committee), but, at the very least, we expect the RBNZ to use its operational flexibility to frontload purchases further (it has already increased its weekly purchases to $1.35 billion from an initial target pace of $750 million)," he said.
"Unsurprisingly, there has been a significant reaction in NZGBs to what is an unprecedented amount of issuance, although it is still early days. 
"Roughly, NZGBs are between 8bps (on the 2023s) to 15bps (on the 2029s to 2037s) higher in yield. Swap spreads have tightened."
For more information, as well as the April issuance schedule, see NZDM's website.