The onset of the Covid-19 crisis has sent expectations of inflation over the next two years plummeting to new lows in a new influential RBNZ survey; house price drop of nearly 5.5% seen in next year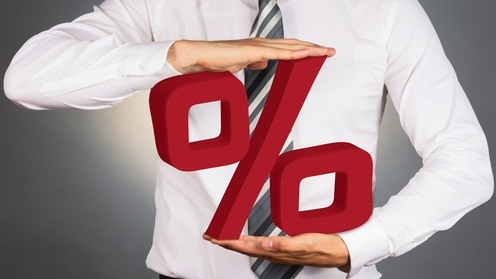 A survey the Reserve Bank watches very closely when making interest rate decisions has recorded record low expectations of future inflation.
And expectations of unemployment have rocketed.
And expectations of house prices over the next year have reversed from an expected 5.65% gain just three months ago to now a drop of -5.49%. Prices are expected to recover in the following year, however.
GDP is seen as being down nearly 5% over the next year before recovering the following year.
The RBNZ Survey of Expectations is a New Zealand-wide quarterly survey of business managers and professionals. Nielsen conducts the survey on behalf of the Reserve Bank. Respondents are asked for their expectations of future outcomes of a range of key macroeconomic data. This survey was conducted towards the end of April, so captures much of the impact of the lockdown.
The most closely watched results are those for inflation expectations. And in the latest quarterly survey these expectations have just tanked compared with three months ago as the virus-led economic crisis has become fully blown.
Survey participants now see a rate of inflation in two years time of 1.24%, down from 1.93%, while the drop is even more extreme for the next year. The one-year out expectation is for inflation of just 0.74% down from 1.88% in the last survey.
Survey participants see unemployment a year ahead of 9.41%. This is up from 4.26%. The two-year ahead expectation for unemployment is 7.05%, up from 4.36%.
The RBNZ pays close attention to this survey. In the past if this survey has shown a big shift in inflation expectations then the central bank has responded with interest rate moves.
Of course, that won't happen this time as the RBNZ has already said, after slashing the Official Cash Rate to 0.25%, that it will leave it there for a year (although there's growing expectations that at some later date the RBNZ may drop the OCR negative levels).
But right now all eyes at next weeks RBNZ Monetary Policy announcement will be on whether the bank increases the amount of quantitative easing it does, from the already announced $33 billion bond buying programme. 
A common expectation is this level of purchasing will be increased to perhaps $60 billion - and the latest survey results tend to back up such a course of action. 
Clearly businesses are pointing for the RBNZ to keep providing the stimulus.
And, indeed, as one commenter on this article has already noted, this survey will likely add further fuel to speculation that the RBNZ will look to employ a negative OCR at some stage.
Here are some of the key details in the survey:
Inflation expectations for one year ahead have decreased since last quarter's survey from a mean of 1.88% to 0.74%.
The previous low of 1.09% was reported in Q1 2016.
Expectations for two years ahead decreased from 1.93% to 1.24%.
The previous 2 year ahead low of 1.60% was reported in Q2 1994.
The mean expectation for the five year ahead inflation rate decreased from 1.97% to 1.80%.
The mean expectation for the one year ahead unemployment rate increased from 4.26% to 9.41%.
The two year ahead expectation increased from 4.36% to 7.05%.
House price inflation to fall one year ahead 5.49% before rebounding in two years' time by 3.23%.
GDP to fall 4.87% one year ahead before rebounding in two years' time by 3.21%