Finance Minister Grant Robertson has no intention of getting the RBNZ to print money to pay for specific government policies, despite RBNZ Governor Adrian Orr saying this would be 'achievable'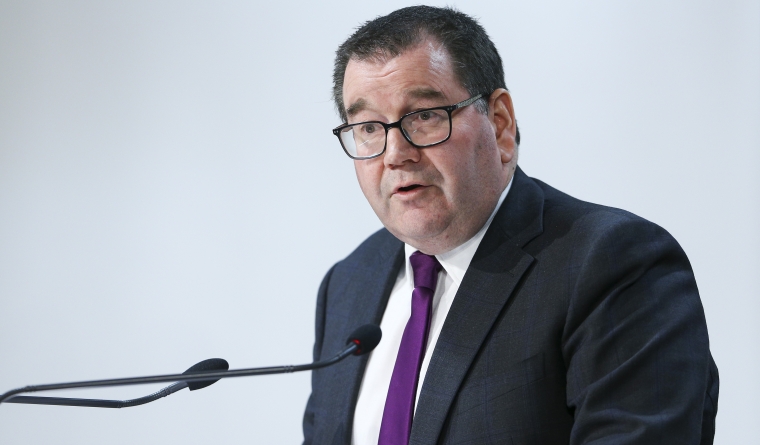 Finance Minister Grant Robertson isn't keen to take efforts to cushion the blow of COVID-19 in a new direction by enabling the Reserve Bank (RBNZ) to print money to pay for specific government policies.
He said it was important for fiscal and monetary policy to work together.
"We've certainly made a virtue over the last couple of months of closely coordinating our actions together," he said.
"But there's a difference between fiscal and monetary policy - it's the government's role to manage fiscal policy and that's how I'd like to see it continue."
Asked what it would take for him to change the RBNZ's mandate for it to print money for fiscal policy, rather than monetary policy purposes, Robertson responded: "It's just not my intention, ​Jenée, to do that."
The RBNZ is currently printing money for monetary policy reasons. It has committed to buying up to $60 billion of New Zealand Government Bonds on the secondary market over the next year. Importantly, the purpose of this is to lower interest rates and encourage growth to help the RBNZ meet its inflation and employment targets.
Nonetheless, RBNZ Governor Adrian Orr recently told interest.co.nz he wasn't completely opposed to the RBNZ buying bonds direct from Treasury to help finance government policies, although he considered it unnecessary with the market functioning well. 
He said it would be "achievable" if done transparently, for the right purpose and with the right structures in place.
Orr said there was no "right or wrong", but cautioned, "You could take it to the extreme immediately and you've gone back in time 30, 40 years and the central bank is being used as the ATM for a government and it's unclear whether we can control inflation anymore, and it's back in the hands of the elected officials…
"It's not for me to choose the policy. I would implement the policy, but I would be extremely cautious about making sure the risks are understood, managed and mitigated wherever they could be…
"People are very passionate about the structures that have been built and you don't muck around with them lightly."
When interest.co.nz again pushed Robertson on the issue from a different angle, asking him whether the helicopter money Treasury was looking at would involve the RBNZ giving people cash payments, or the government borrowing to do so itself (as it is with all its other relief policies), Robertson said: "We're not at the stage of even having that discussion.
"The concept of those sorts of payments has been discussed, but it's not something that has got to that level of discussion at all."
National's finance spokesperson Paul Goldsmith was unenthused by the concept of direct financing.
"We'd want to see a clear, well-reasoned policy statement from the Reserve Bank on this, then we could make an assessment on it. Right now, the suggestion that we would take an extra step for the Reserve Bank to be directly funding fiscal policy - we'd be far from that," he said.
"It's a very significant step to take and it requires clear policy justification for it. And the obvious risk is that if there's a sort of sense that somehow money can be created and there's no pain, then it could make the government even less disciplined than it otherwise would be."
*This article was first published in our email for paying subscribers. See here for more details and how to subscribe.