ANZ economists say it is 'possible but unlikely' a negative Official Cash Rate might be employed next year if the economic outlook became bad enough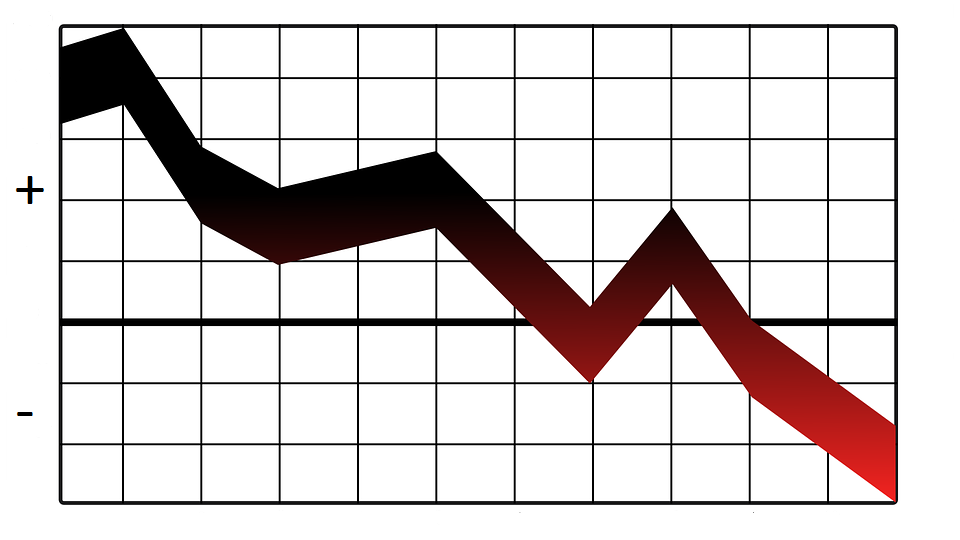 Economists at the country's largest bank believe it possible, though unlikely, that the Reserve Bank could resort to negative interest rates next year if the economic outlook became bad enough.
At the moment New Zealand's Official Cash Rate stands at a historic low 0.25%.
When reducing it to that level in March the RBNZ pledged to keep it at that level for a year. It ruled out dropping the OCR below zero at the time but has made clear since that it had ruled out minus interest rates then because some bank systems would not be able to cope with negative rates. However, it has subsequently refused to rule out applying them at some stage, even though its stimulatory weapon of choice is currently quantitative easing (QE), or money printing if you will, through its purchase of bonds.  
It's always worth stressing that a negative OCR would not mean retail bank customers would be faced with negative rates on deposits. These rates would stay positive, though not by much.
ANZ senior economist Liz Kendall has done a detailed crunch of the possibility of a negative OCR and what it would entail in an ANZ NZ Insights publication.
"There are risks associated with a negative OCR, and reasons for the RBNZ to be cautious," she says.
"At some point, a lower OCR can impair financial market function, and costs start to outweigh benefits. There are better options that we think the RBNZ would use before a negative OCR. But it pays to be prepared.
'Dire enough'
"If the economic situation was dire enough, other tools had been exhausted, and the benefits were deemed to outweigh the costs, the RBNZ could choose to deploy a negative OCR next year. We don't think it is probable, but the possibility cannot be ruled out." 
Kendall said there are limits to the RBNZ's QE programme given that there is a limited pool of assets for it to buy.
"We think that the QE programme will need to be expanded in size [from the current $60 billion], lengthened in its duration, and widened to include more assets. Reflecting these limits, the RBNZ are working on adding a range of other "alternative" monetary policy tools to their toolkit should they be needed, including a term lending facility, foreign asset purchases, and reductions in the OCR – potentially into negative territory.
"The RBNZ is not alone in considering taking the OCR negative. A negative policy rate might sound strange, but they aren't rare. Following the GFC, some other central banks around the world eventually found themselves in a situation where it was deemed necessary to take their policy rates to zero or into negative territory, such as in Europe and Japan. Each of these central banks judged that it would be worth any potential risks given a poor economic outlook."
Kendall says there are costs and uncertainties involved with a negative OCR and so it "is not a preferred policy tool in our view".
'Less effective'
"At some point it becomes less effective and becomes a big, counter-productive cost to the banking system. International evidence shows that impacts of negative policy rates on bank profits are a real problem, and that the effectiveness of negative policy rates is mixed."
But despite these costs, at some point the RBNZ could judge that the benefits outweigh the costs, she says.
"In our view, this should only be considered if the outlook was sufficiently bad. And all other avenues for stimulus would have to have been exhausted for it to make sense, which is far from the case now." 
Kendall says QE has more potential to provide stimulus, especially if Large Scale Asset Purchases were front-loaded – and there are plenty of other options.
"But of course, the RBNZ may view a negative OCR policy more favourably than we do. A negative OCR can hamper the banking system, but it also has the potential to generate a big exchange rate impact, which the RBNZ could consider a priority, downplaying risks to credit supply. We expect the RBNZ to publish research on these issues soon."
Kendall said before a negative OCR was possible, the RBNZ would need to lay the groundwork by ensuring that the banking system could function smoothly – and also to ready the public," since negative interest rates are pretty mind-bending".
She said the following hurdles would need to be met:
Banks and the financial infrastructure would need to be ready (and it currently isn't);
Groundwork needs to be done to ready the public, especially given the impact that it would have on savers;
Negative rates would need to be more acceptable internationally – it is still controversial as a policy tool.
A number of central banks have recently raised concerns about negative policy rates as a tool, given concerns outlined above.
The economic outlook would need to be materially worse and QE and other options would need to be perceived as having hit their limits, given that gains can still be made. 
Credit markets would need to be resilient and financial risks would need to have dissipated. Negative policy rates can undermine the performance of the banking system and thereby credit supply, which is particularly concerning if markets are vulnerable to a repricing of risk and funding pressures emerging. Financial markets are functioning well, but risks have not gone away, given the still very uncertain and fragile outlook. 
"Although we currently consider it unlikely, it is possible that a negative OCR could be employed next year, or at some later point if the outlook became bad enough. At the moment, fiscal policy is doing a lot of heavy-lifting, but monetary stimulus is necessary and complementary, and the impacts of QE are still working their way through the economy," Kendall says.
"But in time, if we cannot secure a path to economic recovery, or if downside risks materialise, the RBNZ may need to throw the proverbial kitchen sink at monetary stimulus. In that world, the RBNZ might come to the conclusion that the risks and costs of a negative OCR are worth it. In that instance, the economic costs of not doing something would be considered too great.
'We hope it isn't required'
"Much work is being undertaken to prepare the financial system and investigate the possibility of a negative OCR. Based on our assessment, we hope that a negative OCR isn't required; both because that would mean taking on significant risks and costs to the financial system, and because that would imply that the outlook was materially worse than it is now.
"At some point, though, the RBNZ might just give it a go because they have no other choice, even if risks being counter-productive.
"Currently, the RBNZ still has other, better options to provide stimulus. But although we are sceptical, it pays to be prepared – and readying ourselves for the possibility is vitally important work.
"If a negative OCR were deployed, it would be very important. Jobs, firm viability and people's ability to service debt would all be on the line. Being ready for this is like taking out an insurance policy. You hope you don't have to use it, and you may never need or want to. But you'd rather have it and not use it, than wish you had made the investment. If circumstances were bad enough, the RBNZ may simply deem that it has no other choice." 
*This article was first published in our email for paying subscribers. See here for more details and how to subscribe.