Adrian Orr provides reminder the RBNZ might not have to loosen the monetary policy tap by as much as it has said it could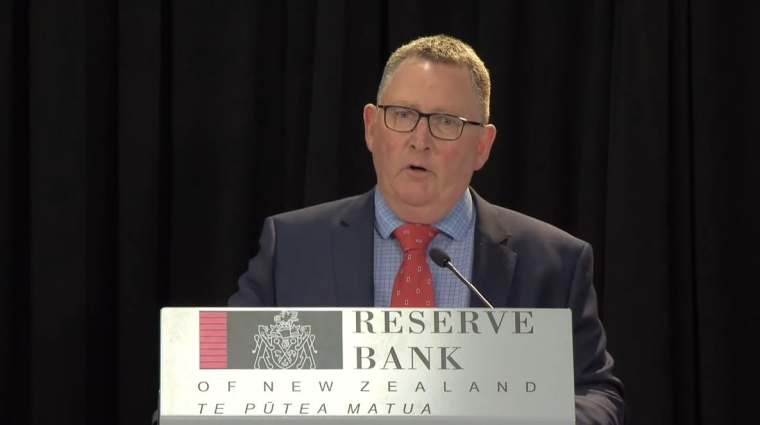 Reserve Bank (RBNZ) Governor Adrian Orr has provided a reminder the central bank might not have to loosen the monetary policy tap by as much as it has said it could.
Specifically, the RBNZ might not have to buy as many New Zealand Government Bonds as a part of its quantitative easing or Large-Scale Asset Purchase (LSAP) programme as it's able to under an indemnity provided by Finance Minister Grant Robertson.
The RBNZ in August extended the LSAP programme, committing to buying "up to" $100 billion of mostly New Zealand Government Bonds on the secondary market by June 2022.
Robertson agreed the RBNZ could buy up to 60% of outstanding New Zealand Government Bonds on issue.
The LSAP is one of the tools the RBNZ is using (in addition to the Official Cash Rate and its new Funding for Lending Programme) to lower interest rates in a bid to boost inflation and employment in line with its mandate.
Some RBNZ critics have suggested the central bank has gone too far lowering interest rates, adding fuel to the already hot housing market. 
Asked by National's shadow Treasurer Andrew Bayly, at a Finance and Expenditure Select Committee meeting on Wednesday, why the LSAP programme was relatively large by international standards, Orr pointed out there was a difference between how many bonds the RBNZ had bought under the LSAP programme, versus how many it could buy.
"What we have done to date is well short of what we're capable of doing with our current LSAP programme and Funding for Lending Programme. We want to make sure the potential is there to be able to manage all possible outcomes," Orr said.
Later in the meeting Orr clarified the LSAP programme remained a "key part" of the Monetary Policy Committee's toolkit.
But when asked whether the current bond-buying "momentum" would continue, Orr said: "No. We can tailor the amount of monetary stimulus based on the situation."
Since the LSAP was launched in late March, the RBNZ has bought $41.0 billion worth of New Zealand Government Bonds and $1.6 billion of Local Government Funding Agency bonds.
Should it keep buying bonds until June 2022, it will need to slow the rate at which it does so to avoid breaching that $100 billion cap.
This is unsurprising, as the RBNZ been clear from the start it's front-loading its bond purchasing.
The RBNZ's purchase rate has already inched lower: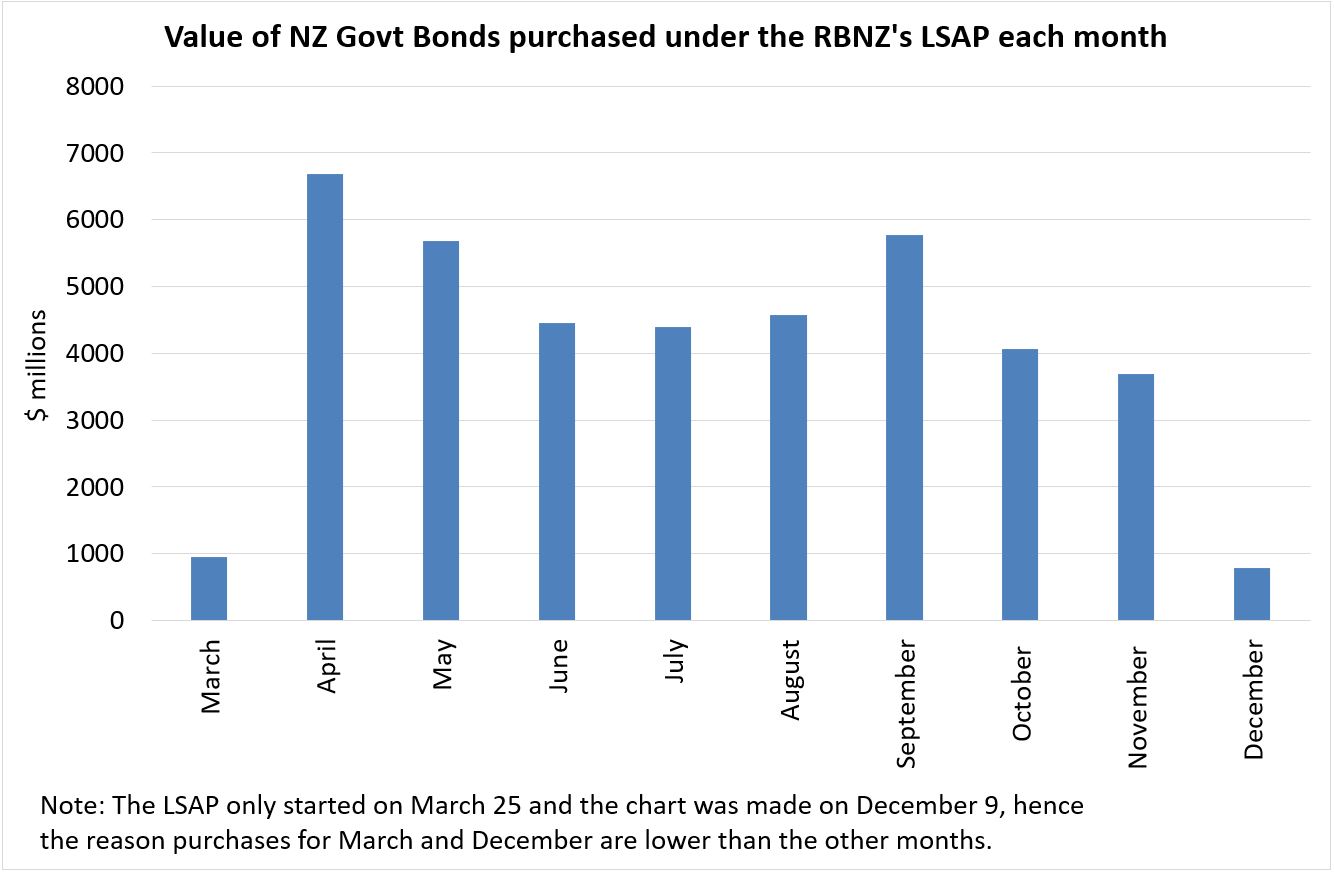 It is also worth noting the LSAP programme could be constrained if Treasury doesn't issue as many bonds (debt) as indicated earlier in the year. This could happen if the economy continues to perform better than expected and/or if the government sees less need to borrow to help cover new spending and investment.
Already, Treasury in September lowered its 2020/21 forecast bond issuance programme to $50 billion. In May, this forecast sat at $60 billion.
If Treasury pulls back further and issues fewer bonds than expected by the RBNZ in August, when the LSAP programme was extended, the LSAP programme might hit its 60% limit before hitting its $100 billion limit.
The RBNZ could, with the agreement of the Finance Minister, change these limits, keeping in mind the fact it's buying bonds to meet its inflation and employment targets, not to finance the government.
However it still has room to further try to suppress interest rates by lowering the Official Cash Rate into negative territory.