Govt Bill allows banks to use assets other than residential mortgages for covered bond security and entities other than registered banks to issue covered bonds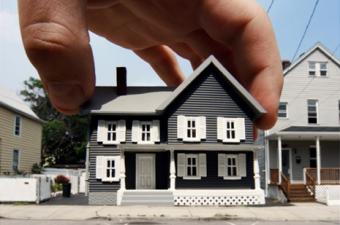 This article was first published in our email for paid subscribers this morning. See here for more details and to subscribe.
By Gareth Vaughan
New Zealand banks could issue covered bonds secured by assets other than the residential mortgages used to date, such as farm loans, under legislation before Parliament that's designed to provide overseas investors with more certainty and help local banks secure stable long-term funding. The legislation also also opens the door for entities other than registered banks to issue covered bonds in the future.
The Reserve Bank of New Zealand (Covered Bonds) Amendment Bill was introduced to Parliament by Finance Minister Bill English last week. Covered bond legislation will effectively enshrine the rights of investors, mostly from overseas, to some of the residential mortgages written by New Zealand banks ahead of local bank depositors. New Zealand's big four banks - ANZ NZ, ASB, BNZ and Westpac NZ - have thus far borrowed about NZ$8.8 billion through covered bond issues, mostly to European institutional investors, having begun doing so in 2010.
To date these bonds have been secured against New Zealand residential mortgages, and it's highly likely this is the path the banks will continue to take. However, the Bill does give them the option of using other assets as security, with the Reserve Bank saying asset eligibility doesn't need to be prescribed by legislation because banks detail the assets used as security in their covered bond programme documents.
"The Bank considers that what is important is that investors have certainty as to what assets may be included in the cover pool, such that the cover pool can be appropriately priced and rated," a Reserve Bank spokeswoman told interest.co.nz.
"The covered bond market is a dynamic market; restricting the assets available for cover pools through legislation would be inflexible, and may unnecessarily restrict the growth of the covered bond market. In practice banks need to have assets other than loans secured by mortgage in the asset pool in order to provide for matters such as liquidity and hedging."
A covered bond is a dual-recourse security, typically issued for between five and 10 years,  through which bond holders both have an unsecured claim on the issuing bank and hold a secured interest over a specific pool of assets, called the cover pool. Covered bonds are different to senior unsecured debt instruments issued by banks, where the bond holder is simply an unsecured creditor of the bank, and also from mortgage-backed securities, where the bond holder holds a secured interest in the cover pool but has no claim on the issuing bank.
Due to their dual recourse security, covered bonds generally attract the highest possible AAA credit rating and are therefore a cheaper form of funding for banks than standard bank bonds. The Bill allows the Reserve Bank to let institutions other than banks issue covered bonds in the future, with the most likely entities to do so probably being building societies, or perhaps a finance company with a strong credit rating.
The cover pools used by New Zealand banks to date include thousands of their residential mortgages. For example, Westpac used 22,218 mortgages in its cover pool for a €1 billion issue last year. About 4%, or between NZ$60 million and NZ$80 million, worth in Christchurch were removed from the cover pool after last February's devastating earthquake.
The Government says the main objective of the Bill is to provide legal certainty regarding the treatment of cover pool assets in the event that an issuing bank is placed in liquidation or statutory management. It argues legal certainty will increase economic efficiency and financial stability because banks won't have to pay an uncertainty premium to obtain covered bond funding and because certainty will improve banks' access to the covered bond market.
'Some risks' for depositors
The Government does acknowledge that covered bonds "create some risks" for depositors and other unsecured bank creditors. This is because the assets that covered bond holders have a priority right to won't be available to unsecured creditors should a bank fail.
"In particular, as covered bond holders have a security interest over specific assets, the amount of assets available to absorb unsecured creditors' claims in the event of bank failure would be reduced. For this reason, the Reserve Bank has limited, by way of condition on banks' registration, the percentage of assets that a locally incorporated bank may encumber in favour of a covered bond programme (at 10%)."
However, the Bill doesn't define what types of assets are eligible for cover pools, nor specify limits on loan-to-valuation ratios for mortgage loans. In contrast, the Australian covered bond legislation has prescribed what type of assets can be included in cover pools. Allowed are;
(1a) an at call deposit held with an authorised deposit taking institution (ADI) and convertible into cash within two business days;

(b) a bank accepted bill or certificate of deposit that: (i) matures within 100 days; and (ii) is eligible for repurchase transactions with the Reserve Bank; and (iii) was not issued by the ADI that issued the covered bonds secured by the assets in the cover pool;

(c) a bond, note, debenture or other instrument issued or guaranteed by the Commonwealth, a State or a Territory;

(d) a loan secured by a mortgage, charge or other security interest over residential property in Australia;

(e) a loan secured by a mortgage, charge or other security interest over commercial property in Australia;

(f) a mortgage insurance policy or other asset related to a loan covered by paragraph (d) or (e);

(g) a contractual right relating to the holding or management of another asset in the cover pool;

(h) a derivative held for one or more of the following purposes:

(i) to protect the value of another asset in the cover pool; (ii) to hedge risks in relation to another asset in the cover pool; (iii) to hedge risks in relation to liabilities secured by the assets in the cover pool; (i) an asset of a kind prescribed by the regulations for the purposes of this paragraph.
With no hard and fast rules around which assets banks' can use as security for their covered bonds New Zealand banks, in theory at least, could use any assets likely to be welcomed by investors and highly regarded by credit rating agencies. Fitting the bill here could be some of the NZ$47.5 billion worth of loans to the agriculture sector.
But with about NZ$172 billion worth of residential mortgages on issue in New Zealand, based on the latest Reserve Bank statistics, the banks have plenty of home loans to work with.
Meanwhile, the Reserve Bank says the type of assets used in cover pools will be constrained by credit rating agency requirements and, if the bank intends for the programme to be repo-eligible, the criteria for the covered bond to be eligible for inclusion within the Reserve Bank's domestic markets operations.
10% limit could see big four issue nearly NZ$33 billion worth of covered bonds
The Reserve Bank has imposed, as a condition of bank registration, that banks can't encumber (use as collateral) more than 10% of their total assets to support covered bonds issuance. The Reserve Bank spokeswoman said this limit includes assets held as over-collateralisation, which generally refers to the degree to which cover pool assets exceed the covered bond liabilities.
"This means that actual covered bond issuance will be below 10% in order to take into account the need for over-collateralisation," the spokeswoman said.
If the big four banks combined issued covered bonds up to the 10% limit, there'd be just under NZ$33 billion worth on issue. Although the New Zealand limit of 10% is higher than Australia's 8% limit, the Reserve Bank says it expects banks here to manage covered bonds to an internal limit of about 8% so as not to inadvertently breach the regulatory limit.
The Reserve Bank says statements by credit rating agencies supports setting the limit at about 10% of the bank's asset base.
"Ratings agencies have indicated that the issuance of covered bonds up to this amount is a positive rating factor for the bank as a whole. This is because the benefits of covered bonds, in terms of supporting banks wholesale funding activities, outweigh the risks to unsecured investors," the prudential regulator says.
'Will improve financial stability'
Covered bonds have been around for more than 200 years. Most popular in Europe, there are more than €2 trillion (about NZ$3.34 trillion) worth on issue globally. Assets used to secure them have included mortgages, public sector loans and even ship loans.
The Government says the purpose of its planned regulatory framework is to support financial stability by ensuring banks have effective access to the covered bond market.
"The ability to issue covered bonds can improve financial stability as it gives New Zealand banks access to a large base of long-term investors that is not available for other forms of funding. Further, as a secured debt instrument, covered bonds have proved to be a relatively stable source of funding over the recent period of volatility in financial markets," the Government says.
"In particular, covered bonds markets have remained accessible when unsecured wholesale markets have not. In this way the ability of banks to issue covered bonds may reduce the probability of a bank having liquidity problems or failing. Allowing banks to issue covered bonds complements other measures which the Reserve Bank is taking to improve the resilience of banks to financial market volatility, such as requirements for bank to source funding from stable, or long-term, sources and enhanced capital adequacy requirements."
Further, the Government says the framework set out by the Bill seeks to achieve legal certainty through clear segregation of cover pool assets from an issuing bank's other assets, and making certain the treatment of cover pool assets under legislative provisions that would apply should an issuing bank be placed into statutory management or liquidation.
A secondary objective is to improve investor confidence in New Zealand covered bonds by requiring independent verification of information provided by issuers about cover pools.
"The key aspects of the framework established by the Bill are mandatory registration of New Zealand banks' covered bond programmes, subject to meeting registration requirements, requiring that cover pool assets be held by a special purpose vehicle (SPV), which is a separate legal entity from the issuer, and independent monitoring of cover pools by a cover pool monitor, and clarification of the treatment of cover pool assets held by a covered bond SPV in the event that an issuer is placed into statutory management or liquidation."
New gigs for auditors & trustees
The cover pool monitor must be a licensed auditor or registered auditor under the Auditor Regulation Act 2011, although the Reserve Bank does have the power to approve other individuals or firms as cover pool monitors. The existing SPVs are majority owned by trustee companies such as the Public Trust.  The Reserve Bank says this is to ensure they're not considered an associated person of the issuer bank.
The Bill doesn't prescribe requirements as to who owns the SPV. However, it does establish that the SPV can't be considered to be an associated person of the bank issuer so that the SPV can't be placed into statutory management because it's considered an associated person of a bank that is placed into statutory management.
"Should a bank default, the legal title to the loan and mortgage will move to the SPV," the Reserve Bank says.
"The SPV will have to find another party (other than the issuer) to service the loan and mortgage; that is to collect payments etc. This is likely to mean that mortgagees will make payments to a different entity. However, if a bank is insolvent it may well be that loans and mortgage assets are sold anyway."