MPs reviewing covered bonds law concerned about depositor risk, and question why South Africa banned covered bonds to protect bank depositors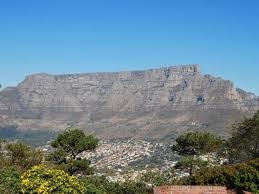 By Alex Tarrant
Opposition MPs are worried bank depositors are being bumped down the pecking order if a bank were to fail, as banks can ring-fence their best assets for institutional investors providing them cheap funding. 
Members of Parliament's Finance and Expenditure Select Committee were told on Wednesday that the Reserve Bank of South Africa had banned covered bonds in the interests of depositor protection.
But the New Zealand Reserve Bank, along with a consortium of the big five banks here, believed allowing some use of covered bonds would contribute to greater financial stability, therefore helping better protect depositors from a bank failure.
Covered bonds give banks access to cheaper, long-term funding by allowing them to ring-fence a group of low-risk mortgages into a cover pool. Units in that cover pool are then sold off to investors who receive both a secured claim on that pool and an unsecured claim on a bank's assets.
Due to this dual recourse security, covered bonds generally attract the highest possible AAA credit rating, which is above New Zealand banks' own current ratings.
However, because covered bonds carve off some of a bank's best assets for the benefit of covered bondholders, in the event of a bank failure, bank depositors' claims are diluted as they are not given access to some of a bank's best assets for when they are repaid.
Covered bondholders, on the other hand, are pretty much guaranteed repayment as their lending to the bank is secured over its best and safest assets - generally mortgages with low loan-to-value ratios. 
Parliament's Finance and Expenditure Committee is currently reviewing the legislation which will regulate covered bonds issued by New Zealand banks.
Opposition
Opposition members of the Committee worried that if a bank went bust, instead of the proceeds of that bank's assets being distributed fairly across all creditors, some (covered bondholders) would most likely be repaid in full, while regular depositors would have their claims diluted relative to what they would get if all creditors took the hit fairly.
Green Party co-leader Russel Norman argued risk of a bank failure was being transferred more to taxpayers, due to an implicit government bank guarantee, and bank depositors.
Covered bondholders would effectively get off scot-free from a bank failure as they had a ring-fenced pool of assets as security for their investments and another call over a bank's other assets as well.
"Because if your bank goes belly up, and I and all other taxpayers have to bail you out, then we don't get access to those assets," Norman said to submitter Guy Lethbridge from law firm Russell McVeagh, who was representing a consortium of the main five New Zealand banks.
"So the risk is essentially being transferred to us as taxpayers, which is why you can access capital [through covered bonds] more cheaply. Why would you want to take on that risk [if you were a taxpayer]?" Norman asked.
The reply was covered bonds reduced risk due to the duration of funding, helped with banks' liquidity management, and reduced their funding costs.
Covered bonds also allowed banks to access a wider group of investors who might not be prepared to invest where there was an element of uncertainty.
"There is no transfer of risk," Lethbridge said.
So why was it that the banks were able to access funds more cheaply through covered bonds? Norman asked.
"Because the covered bonds are structured in such a way that the risk to the investor is less," Lethbridge said.
"That does not, however, mean that someone else picks up that risk."
Lethbridge accepted that if a bank did fail, retail depositors would not have access to the assets ring-fenced off for the covered bonds.
Labour Party MP David Parker followed up on Norman's line of questioning:
"I think logically, unless the overall risk to the banking sector is lower, because there is a greater access to funds that makes the incidence of failure less likely, upon failure, there must be a transfer of risk that is heightening the risk of one [class of depositor, and] another class of depositor [covered bondholders] has improved security," Parker said.
Front of the queue
The assets available to all creditors in a failure were divided into secured claims and unsecured claims, Lethbridge said.
"And a covered bond represents a secured claim, so that means that the covered bondholders are at the top of the queue," he said.
So people with covered bonds had a better security and those without covered bonds – regular depositors - had an inferior security, Parker said. He continued:
"Whereas, without covered bonds, everyone would have the same security and we'd be averaging that risk [across all depositors]; We're creating different levels of risk for different holders of different securities," he said.
Lethbridge agreed:
"That's right. The covered bondholders rank first. If you only look at ranking in isolation from everything else, then it's very easy to criticise them."
But they should not be considered in isolation, he said. Covered bonds would lead to greater financial stability, and therefore, less risk of a bank failure.
"When you're talking about covered bonds it's very easy to focus on the relative ranking, but surely we need to look at the overall net benefits of [allowing them – like greater financial stability]," Lethbridge said.
Banned in South Africa
National MP Maggie Barry got in the last question, asking a Reserve Bank official at the Committee why the Reserve Bank of South Africa had recently banned issuance of covered bonds. South Africa is now the only country to have an outright ban on covered bonds after the Reserve Bank of Australia allowed them last year following lobbying from the banks it regulates.
The answer was that the Reserve Bank of South Africa had a mandate for 'depositor protection'.
"It's not an objective of the Reserve Bank (of New Zealand) to protect depositors - we have a financial stability objective," the Reserve Bank official said. There were trade-offs to be considered by allowing covered bonds, but the Reserve Bank believed there would be a net benefit to New Zealand financial stability by allowing covered bond issuance equivalent to up to 10% of a bank's assets. 
Norman tried to paraphrase what had been said:
"So what you're saying is, the Reserve Bank of South Africa has a mandate to protect depositors, and because they want to protect depositors, they don't want covered bonds because covered bonds increase the risk on depositors by transferring the risk over to depositors?
"But we don't have a mandate to protect depositors, so that's why we're happy to have this," Norman said.
Labour's David Parker jumped to the defence of the Reserve Bank:
"That [Norman's explanation] is a little bit simplistic isn't it? Because your [the Reserve Bank's] view would be you would be protecting the interests of depositors through having a stable financial [system]. So that's a wee bit cheeky."
Which was met by nods from the Reserve Bank officials and those of the bank consortium.
Earlier, the Finance and Expenditure Select Committee heard a submission from covered bonds opponent Geoff Bertram. See Gareth Vaughan's earlier piece on Bertram's submission here.
Also see: Under-whelming response to covered bond bill as select committee receives just six submissions with five supporting the Bill.
This article was first published in our email for paid subscribers this morning. See here for more details and to subscribe.