Westpac economists think that inflation is set to rise, but this will only be temporary, and the economy will need more stimulation through further interest rate reductions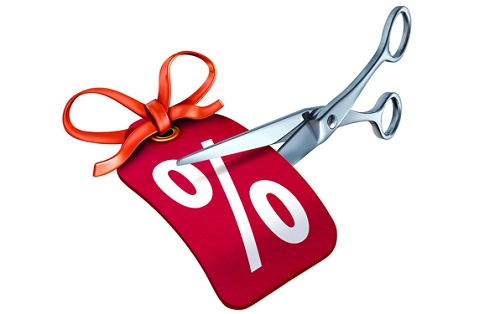 Inflation will rise in coming months - but the impact will only be temporary, according to Westpac economists. They believe that the RBNZ will be forced to reduce the Official Cash Rate to 2% over the next year (from the current 2.75%).
Westpac senior economist Satish Ranchhod, in a paper titled: Will we see a sustained pick-up in inflation? says that while the Westpac economists agree with the Reserve Bank's view that inflation is set for a sharp lift (see graph at bottom) in the wake of recent substantial falls in the value of the Kiwi dollar "we're sceptical about how enduring the resulting pick-up will be".
"Changes in the exchange rate generate only a temporary lift in inflation, with the domestic prices of imported goods typically adjusting over a period of around 12 to 18 months," he says.
"That's a lot shorter than assumed in the Reserve Bank's forecasts. In fact, the only time we've seen a pick-up in imported inflation that has been sustained for anything like what the Reserve Bank is projecting was in 2000-01. During that period the currency had fallen to a record low and oil prices had tripled over the previous three years, from $10 to $30 a barrel."
Ranchhod says it could be argued that the recent fall in the NZ dollar will result in a slightly more persistent boost to inflation than usual as retailers may seize the opportunity to rebuild thin margins.
"In recent years, tough trading conditions and the lingering strength in the NZD resulted in retail margins shrinking. Now, with the NZD having fallen, the domestic price of imports is set to rise. As retail prices rise in response to the increase in imported costs, we may see some retailers rebuilding margins at the same time."
However, he says the scope for retailers to claw back margins "currently appears limited".
"Consumer confidence has fallen sharply and businesses have highlighted a limited ability to increase prices compared to average.
"In addition, the increased prevalence of online purchases in recent years has resulted in a structural change in the retail environment, weighing on margins in some sectors. Furthermore, if retailers do increase margins, this adjustment is likely to occur when import prices rise. Consequently, even if margins do increase, it seems unlikely that this will result in a large sustained boost to inflation."
Ranchhod says that In order to generate a sustained pick-up in inflation, the Reserve Bank needs a sustained increase in domestic demand. This will boost the domestic components of inflation, and will also give domestic sellers of imported goods greater pricing power.
"However, achieving a sustained lift in domestic demand or inflation over the next few years may be easier said than done."
Ranchhod says that in putting together the various factors, Westpac economists are "left with an uncomfortable picture".
"Inflation will certainly pick up in the near term as a result of the lower NZD and higher import prices. But this won't result in an enduring lift in inflation. On top of this, the Reserve Bank will face a number of obstacles to generating an increase in the domestic components of inflation. 
"It's a combination of conditions that leads us to expect that the Reserve Bank will need to cut rates by more than they signalled at the time of their September Monetary Policy Statement. We continue to expect that the Reserve Bank will need to reduce the OCR to 2% over the coming year.
"And even then, boosting inflation may not be a simple task. A further complicating factor is that, with inflation set to temporarily rise back close to 2%, there is uncertainty around when the Reserve Bank will change its view."