Roger J Kerr says the case for long-term interest rates having finally bottomed is a growing one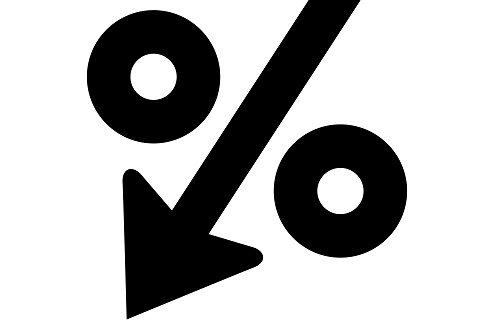 By Roger J Kerr
Have you noticed after the Jackson Hole jamboree for central bankers in late August the increased debate in the financial media that perhaps monetary policies in Japan and Euroland of Quantitative Easing (QE = printing money and negative interest rates) are not working to get GDP growth and inflation up?
Some are saying, in fact, that the zero percent interest rates are counter-productive, as they are preventing consumer spending rather than stimulating it.
The argument goes that super low interest rates mean inflation remains at zero or negative, therefore in consumer-speak why buy an item now when it will be cheaper in the future?
Add on the fact that the baby boomers are not spending in the stores either as they worry about the low returns and unfounded liabilities (i.e. superannuation schemes underwater) of their pension funds.
Unintended consequences all round, and thus, as the economic reality dawns, the case for long-term interest rates having finally bottomed is a growing one.
Quantitative Easing worked for Ben Bernanke in the US after the GFC as he realised that US consumers would spend again if their house prices and share portfolios went up in value. That happened in the US and along with flexibility/mobility of labour their economy has recovered very well.
Whilst asset values may have gone up in Japan and Europe, consumers are not spending, as they worry about jobs and pensions.
There is no questions that super loose monetary policy is not working and it is having no impact on the Japanese and European economies.
Unfortunately, there is no political will or appetite in those countries to embrace much needed structural economic and labour market reforms to stimulate jobs and spending.
Monetary policy has lost its potency and they have no capacity to stimulate through fiscal policy. Therefore that only leaves major economic policy changes, which they are not prepared to do. End result is a total impasse and those economies going nowhere for years to come.
Short-term interest rates may be reaching their final bottom in New Zealand as well. The RBNZ might ultimately get lucky, with expected US dollar strength over coming weeks/months likely to push the NZD/USD exchange rate lower.
The two Official Cash Rate cuts this year, in March and August, were ineffective in driving the Kiwi dollar lower due to USD weakness back in March and RBNZ weakness with the cut and forward guidance in August (i.e. not aggressive enough).
The RBNZ need to surprise the markets to get impact and traction in the FX markets. To date they have not been prepared to do that. From the RBNZ's perspective, being outside the 1% to 3% inflation target range for two years now is apparently no big issue, even if you and I would interpret a "temporary" breach of the band being a maximum of two or three quarters in time (not years).
Perhaps the RBNZ should communicate their interpretation of what they mean by "temporary" a little better to reduce the flak they receive on the management of monetary policy.
Roger J Kerr contracts to PwC in the treasury advisory area. He specialises in fixed interest securities and is a commentator on economics and markets. More commentary and useful information on fixed interest investing can be found at rogeradvice.com