Roger J Kerr says a crunch point is rapidly approaching as the demand for credit starts to exceed the supply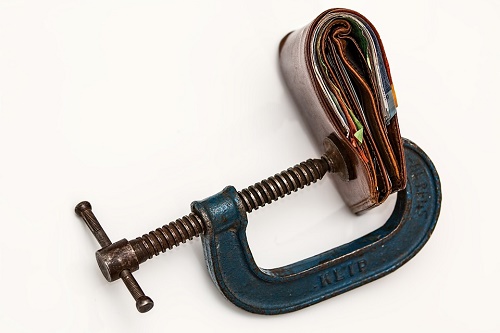 By Roger J Kerr
Borrowing market conditions over recent times in NZ that have consisted of relatively free and easy credit are now changing abruptly.
The major banks have been tightening lending conditions and pulling back from loan deals they would have eagerly pursued 12 months ago.
A crunch point is rapidly approaching as the demand for credit starts to exceed the supply, with the banks now voluntarily rationing their capital employed on new lending growth.
Corporate borrowers who took advice to refinance their bank debt facilities earlier than the maturity dates required over the last 18 months should be very pleased with their proactive management of this particular financial risk.
Part of the reason for the much more cautious lending approach at this time is that some of the banks are experiencing funding pressures of their own from both the retail and wholesale sides of their borrowing book:-
Banks have been losing retail deposit funds to the attractive dividend yields offered by listed stocks on the NZX. Despite OCR cuts this year, the interest rates banks are paying to keep retail deposit funds in their coffers have actually increased.
The credit spreads the banks pay in offshore wholesale debt markets to raise funds have increased by more than 0.50% over the last 12 months. Credit watch negative post by the rating agencies on the Aussie banks and European banks experiencing challenges have contributed to investors in bank bonds wanting a higher return for their risk. Local banks are restricted under RBNZ funding limit rules to a maximum of 25% funded from offshore wholesale debt markets. The pressure comes on the funding books when retail deposit funding is not growing but the lending demand still increases.
Adding to these bank funding pressures is the requirement from the Australian banking prudential regulator, APRA, that some of the NZ arms of the Aussie banks must repay internal loans from the parent taken out when funding was very difficult at the time of the GFC in 2009.
The end result of all these credit and funding pressures now impacting on the lending market is that any further OCR cuts by the RBNZ will not actually result in lower interest rates for commercial and household borrowers.
Earlier fears by the RBNZ that they could add more fuel to the housing market fire by cutting interest rates to get the currency down and inflation up, are no longer relevant.
The two-tier interest rate market is now more firmly ensconced, which should allow the RBNZ to cut the OCR again to make the NZ dollar less attractive for offshore wholesale investors.
Roger J Kerr contracts to PwC in the treasury advisory area. He specialises in fixed interest securities and is a commentator on economics and markets. More commentary and useful information on fixed interest investing can be found at rogeradvice.com