Roger J Kerr says corporate borrowers who face major debt refinancing over the next year will be looking at significantly higher pricing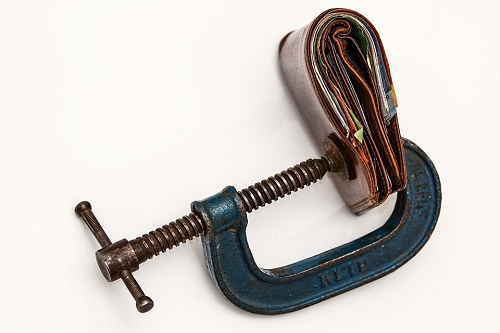 By Roger J Kerr
Over the last two years at PwC Treasury Advisory we have been warning corporate borrowers that the lower borrowing margins/credit spreads enjoyed through 2014 period would not last and that there was a real risk of bank and corporate credit margins increasing off the lower base.
As well documented through numerous articles in our quarterly newsletter "Treasury Broadsheet" through 2014 and 2015, the time was right for borrowers to proactively manage their funding risk and lock into five year facilities at fixed pricing (margins + commitment fees).
Those that heeded the advice should be well satisfied as both corporate and bank credit spreads have increased significantly over the last two years. The 0.15% pullback lower in Aussie bank credit spreads over recent months appears to have run its course (refer charts).
Looking ahead, the market forces and developments that have caused credit spreads to increase to date look set to continue into the future. For the first time in many years the banks in New Zealand are experiencing their own funding pressures from several sources and that can only lead to higher funding costs for the banks and their borrowing customers.
Overall credit growth in the economy (bank lending) has outpaced bank deposit growth. Mum and Dad retail investors have pulled funds out of bank deposits yielding below 3% in favour of higher yielding dividend stocks and property syndicates. Net result is banks being forced to pay higher retail deposit rates to attract and retain money to fund their books. Corporate loans are priced at a margin above wholesale BKBM and OCR benchmark rates which are static or falling. However, the banks' actual cost of funds are rising and they will pass through that additional cost into higher borrowing margins they charge their loan customers.
Changes to definitions under the Core Funding ratio regulations imposed on the banks by the RBNZ now means that "lazy" customer monies sitting in credit in bank cheque and current accounts no longer counts as retail deposit funding for the banks. In fact, retail deposit funds less than 90 days in term will also not count as qualifying retail funding. Add in Basel III bank capital requirements decreasing bank leverage and the picture becomes even uglier. The banks require a return on capital on every new loan they make and their cost of capital has increased. The return they require is higher for all corporate, commercial and property loans they make than straight residential home mortgages.
The wholesale debt markets the banks tap for 25% of the funding have also seen increased credit spreads for AA- rated banks. The Australasian banks are also dealing with the risk that the Australian Government's AAA credit rating is downgraded at some stage next year, which automatically would drop the banks into the A+ category. If this happened local institutional investors like the ACC would need to reduce their holdings of bank bond securities, unless investment limits are correspondingly adjusted. Investors being forced sellers of bank bonds would send credit spreads even higher.
There is always a debate whether banks price new corporate loans from their weighted-average carrying cost of funds or at the higher marginal cost of funds of where they can raise new money at. It is always a combination of both and also dependent on what ancillary (FX, swaps, trade finance, transactional banking) business and income the borrower can offer the bank.
Whichever way it is diced, any corporate borrower who has not refinanced early in recent years and faces major debt refinancing amounts over the next 12 months will be looking at significantly higher pricing (margins and fees).
Roger J Kerr contracts to PwC in the treasury advisory area. He specialises in fixed interest securities and is a commentator on economics and markets. More commentary and useful information on fixed interest investing can be found at rogeradvice.com