Roger J Kerr says the outcome of the Presidential election may well determine how aggressive RBNZ Governor Graeme Wheeler is with his OCR statements this week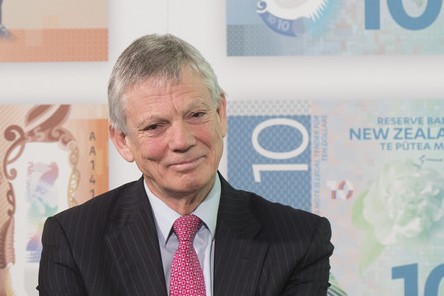 By Roger J Kerr
The evidence has accumulated over recent weeks that the prolonged bottom formation for NZ interest rates over the last four years is coming to an end.
The combination of US Treasury Bond yields moving higher and the borrowing/credit margins of our local banks increasing is forcing increases in mortgage fixed term/fixed rate loans.
Some borrowers may see this as incomprehensible when the RBNZ are cutting the OCR to 1.75% this week. But the OCR is only a tiny part of a banks overall funding costs - and right now the banks' other funding costs are increasing.
The outcome of the US Presidential Election on Wednesday may will determine how aggressive RBNZ Governor Wheeler is with his accompanying statement to Thursday's Monetary Policy Statement.
A Clinton victory would see a Fed rate hike in December and thus further increases in our long term bond and swap interest rates.
A Trump win produces a "risk off" investor sentiment scenario and thus lower bond yields on safe haven buying.
The Federal Reserve would also delay increases in short term interest rates under the Trump scenario. 
Governor Wheeler will be very conscious that a Trump win would result in a weaker US dollar on global currency markets and thus potentially further gains for the Kiwi dollar.
That is the direct opposite to what the RBNZ want in order to move inflation higher.
Therefore a Trump win would require very aggressive rhetoric and forward guidance from the RBNZ that they will need to cut the OCR again after the 0.25% cut to 1.75% this week.
There is probably insufficient time from the US election result on Wednesday afternoon until the MPS at 9am Thursday morning for such signals to be in the official RBNZ statement, therefore the Q & A with the media will become the stage for Governor Wheeler to deliver such messages.
Under this scenario the RBNZ should not be allowing the financial markets to believe (and price) that the RBNZ has finished with interest rate decreases. 
It is a difficult and challenging situation for the RBNZ to deal with as the cliff-edge US political result will only be known a few hours before their statement.
The RBNZ will need to be clear and decisive and not pontificate with too much of the "wait and see" responses. 
Roger J Kerr contracts to PwC in the treasury advisory area. He specialises in fixed interest securities and is a commentator on economics and markets. More commentary and useful information on fixed interest investing can be found at rogeradvice.com