Roger J Kerr says the Government's inquiry into fuel profit margins seems more politically motivated than discovering a major rip-off from the fuel companies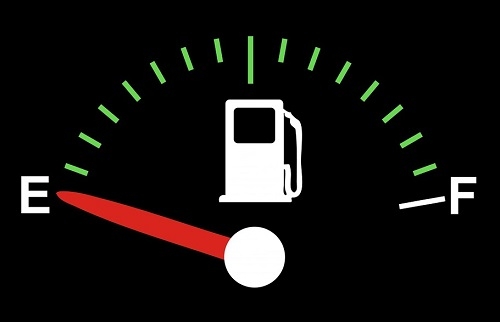 By Roger J Kerr
Substantially lower crude oil prices over recent years has been the dominant factor in producing very low inflation in New Zealand and thus lower OCR interest rates from the RBNZ.
Therefore, why has the big rebound upwards in crude oil prices not forced higher petrol pump prices and larger increases in inflation?
Over the last 12 months crude oil prices have recovered from lows of US$30/barrel to US$50/barrel (West Texas Index – WTI).
Whilst that crude oil price increase is very large in percentage terms, the petrol pump price here in New Zealand has only increased from $1.70 to $1.90 per litre.
A stronger NZ dollar against the US dollar from 0.6500 to above 0.7000 is part of the explanation behind the seemingly much smaller increase in our pump prices.
In addition, refined fuel prices only make up 29% of the local pump price, the balance being Government taxes, distribution costs and the retail margin.
The spread or margin between crude oil prices in NZ dollar terms and our local petrol pump prices has not really changed much over recent years (refer chart below).
The last significant increase in the margin was in 2010 when GST was increased from 12.5% to 15%.
Therefore, the Government's announced investigation, survey or inquiry into fuel profit margins appears more politically motivated than discovering a major consumer rip-off from the fuel companies.
Without pre-empting the results of the investigation, the very small increase in margin over recent years is probably due to higher internal distribution costs.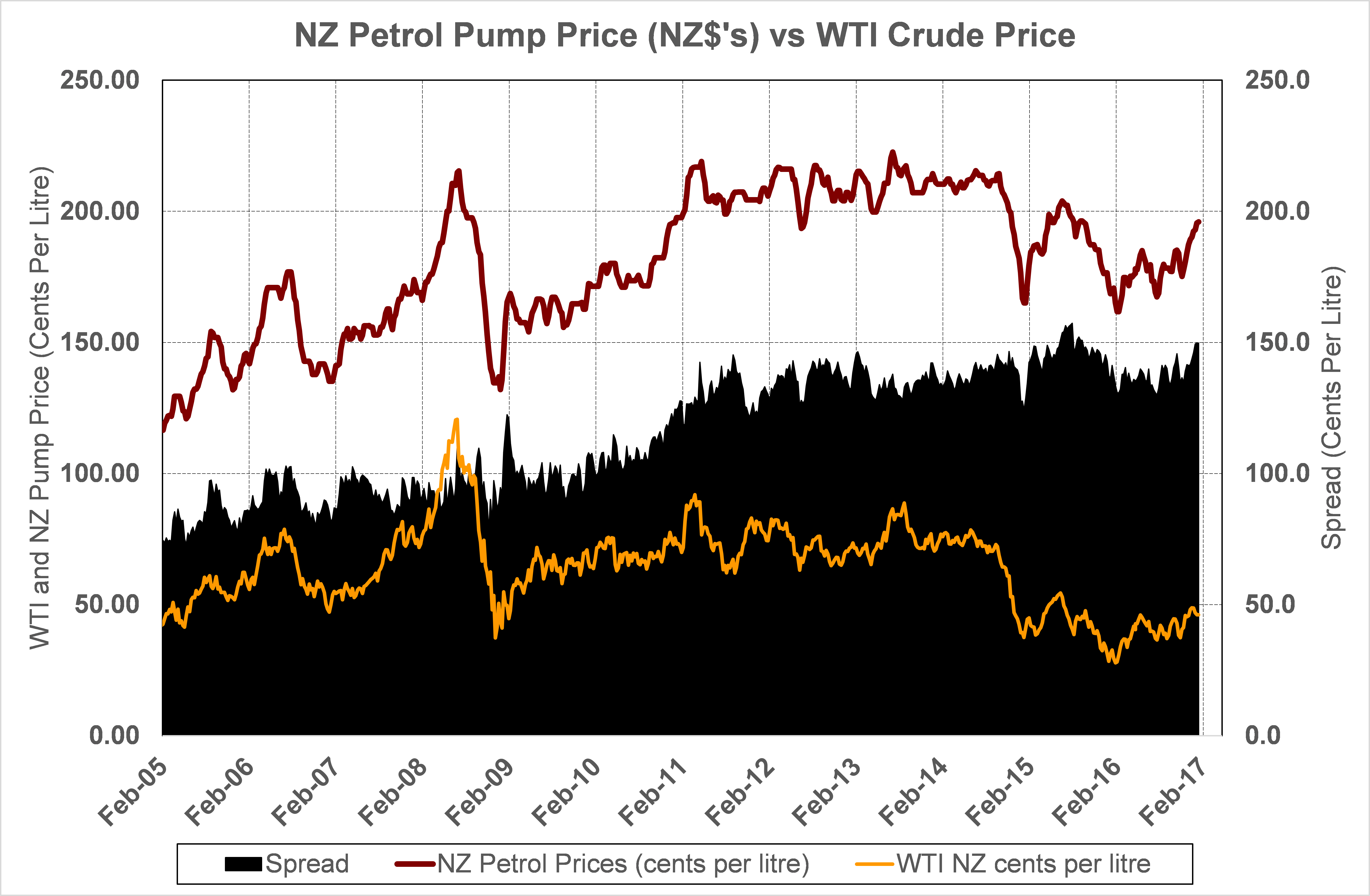 Roger J Kerr contracts to PwC in the treasury advisory area. He specialises in fixed interest securities and is a commentator on economics and markets. More commentary and useful information on fixed interest investing can be found at rogeradvice.com