Roger J Kerr believes that both tradable and non-tradable inflation will move higher still during the remainder of this year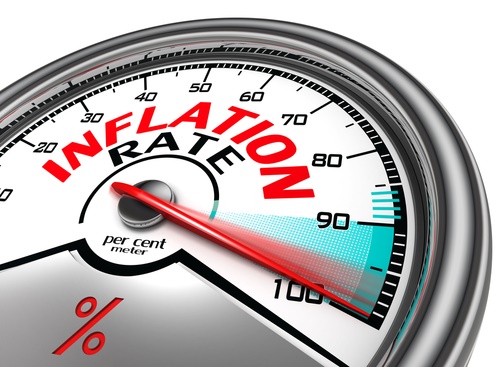 By Roger J Kerr
The tone, emphasis, messaging and signalling in the Reserve Bank of New Zealand's next Monetary Policy Statement on May 11th has become something of a challenge for them as the actual inflation starting point is significantly higher than their forecasts and the TWI exchange rate level of 74.60 today is well below their assumptions for 2017.
Annual tradable inflation (imported goods) roared upwards to +1.8% in the March quarter, the first time tradable inflation has made a positive contribution to the overall CPI inflation rate since 2012.
The dropping out of large petrol price decreases in late 2015 from annual tradable inflation figures has had a dramatic impact (refer chart below).
Therefore, annual inflation in New Zealand is suddenly above the 2.00% mid-point and target a lot sooner than the RBNZ and most economic forecasters anticipated. 
That is what has already happened, the more interesting part is what is likely to happen going forward.
My outlook for inflation for the remainder of this year is that both tradable and non-tradable inflation will move higher still.
The lower exchange rate will cement-in tradable inflation above +2.00% and oil prices are unlikely to collapse again.
Adverse climatic conditions will keep vegetable prices up and higher export prices for dairy, lamb and beef will continue to push up these domestic food prices on local consumers.
Add in the ongoing squeeze on resources in the construction game and the conclusion has to be the RBNZ forecasting annual inflation being nearer to 2.5% to 3.0%%, rather than stabilising at 2.00%.
However this does not mean that Governor Wheeler will be altering his "no OCR increase for two years" message in his 11th May statement.
He will contend that global geo-political uncertainties and potentially very damaging (for New Zealand) moves by the US to impose import tariffs for timber, dairy and aluminium are justification for not signalling any change to his current monetary policy stance.
Later in the year (perhaps under the new interim Governor Grant Spencer) the RBNZ may well be forced by the economic data to change their tune and bring forward the timing of the first OCR increase.
Roger J Kerr contracts to PwC in the treasury advisory area. He specialises in fixed interest securities and is a commentator on economics and markets. More commentary and useful information on fixed interest investing can be found at rogeradvice.com