Roger J Kerr says the landscape has shifted dramatically on the inflation front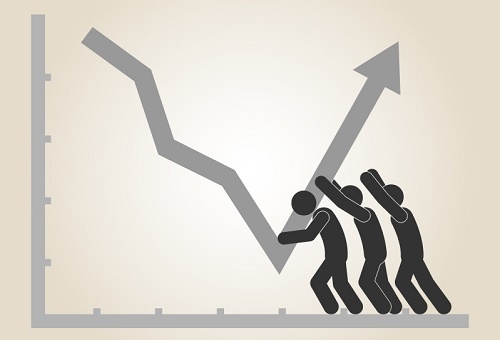 By Roger J Kerr
In my last interest rate market commentary on 17 December 2017 I highlighted two major factors that would push both short-term and long-term interest rates higher in 2018, namely:-
NZ inflation outcomes - fuel prices, food prices, wages increases and construction prices.
US Treasury Bond yield movements – rising US inflation, Fed lifting short-term interest rates and bond portfolio managers shortening their duration i.e. selling bonds, sending yields higher.
News and developments over the past month have arguably reinforced my views with significant price increases occurring for oil and other commodities.
On the US Treasury Bond market front, the market sentiment has certainly shifted to the negative with the previous resistance at 2.50% broken and more and more market participants talking about a "bear" market for bonds and thus even higher yields.
Latest US inflation numbers were sharply higher, therefore, the Fed look very much on track to increase interest rates again in February.
Over recent years very low long-term interest rates in Europe, the US and Japan have worked to keep US yields at the lows.
Improved global growth and higher oil/commodity prices have now changed that situation outside the US, freeing up the environment to allow US long-term yields to increase.
On the local inflation front, the CPI figures for the December quarter being released next week on 25 January will provide some pointers for what could occur over the remainder of the year.
After a number of years of low inflation in NZ due to imported global deflation, low oil prices and a lack of wage inflation due to high inwards immigration, the landscape has now dramatically changed with all these factors no longer present.
Some will contend that the potential for a much weaker housing market in NZ will prevent the RBNZ from raising the OCR this year.
Time will tell on this view, however the housing supply/demand situation in Auckland remains in under-supplied mode, therefore it is difficult to expect a major collapse in house prices.
Borrowers who still believe that 90-day floating interest rates will remain well below fixed swap rates over the next several years may be finally realising the risk/reward on this view has shortening odds.
Roger J Kerr contracts to PwC in the treasury advisory area. He specialises in fixed interest securities and is a commentator on economics and markets. More commentary and useful information on fixed interest investing can be found at rogeradvice.com