Roger J Kerr says he would be cautious about over-reacting to one quarter's inflation result that appeared to have several one-off, non-recurring, price decreases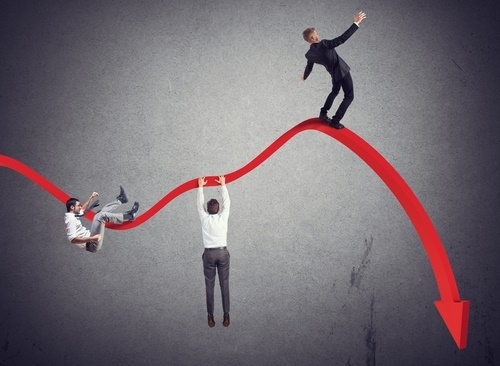 By Roger J Kerr
The surprise components of the inflation result for the December 2018 quarter were the price declines for clothing and other imported household goods in the retail sector (refer first chart below).
The pricing formula for used cars changed, so that also helped to push the tradeable inflation index down as well.
The price increase for fuel and price decreases for communications and food were known in advance.
Significant price discounting in a fiercely competitive retail market, coupled with a stronger Kiwi dollar up to 0.7400 against the USD six months earlier in June/July, were behind the unexpected price reductions.
Retailers were already experiencing squeezed profit margins, so the price discounting in the December quarter was surprising and clearly not picked up on by economic forecasters.
One explanation is that bricks and mortar retailers were clearing out old stock before the arrival of Amazon's on-line attack.
The threat of Amazon may be overstated, however, as Australian retail data suggests that the traditional retailers more than held their own over last Christmas.
The subsequent depreciation of the NZD against the USD to 0.6800 in October/November suggests some increases in tradeable inflation (imported stuff) in the June and September quarters this year (refer second chart below).
Some economic forecasters have now pushed back their first OCR increase into 2019 to be more in line with the RBNZ's view of life.
I would be more cautious about over-reacting to one quarters' inflation result that appeared to have several one-off, non-recurring price decreases.
The interesting part of the inflation forecast puzzle for this year is if, and when, wage increases across industry sectors feeds into pricing behaviour.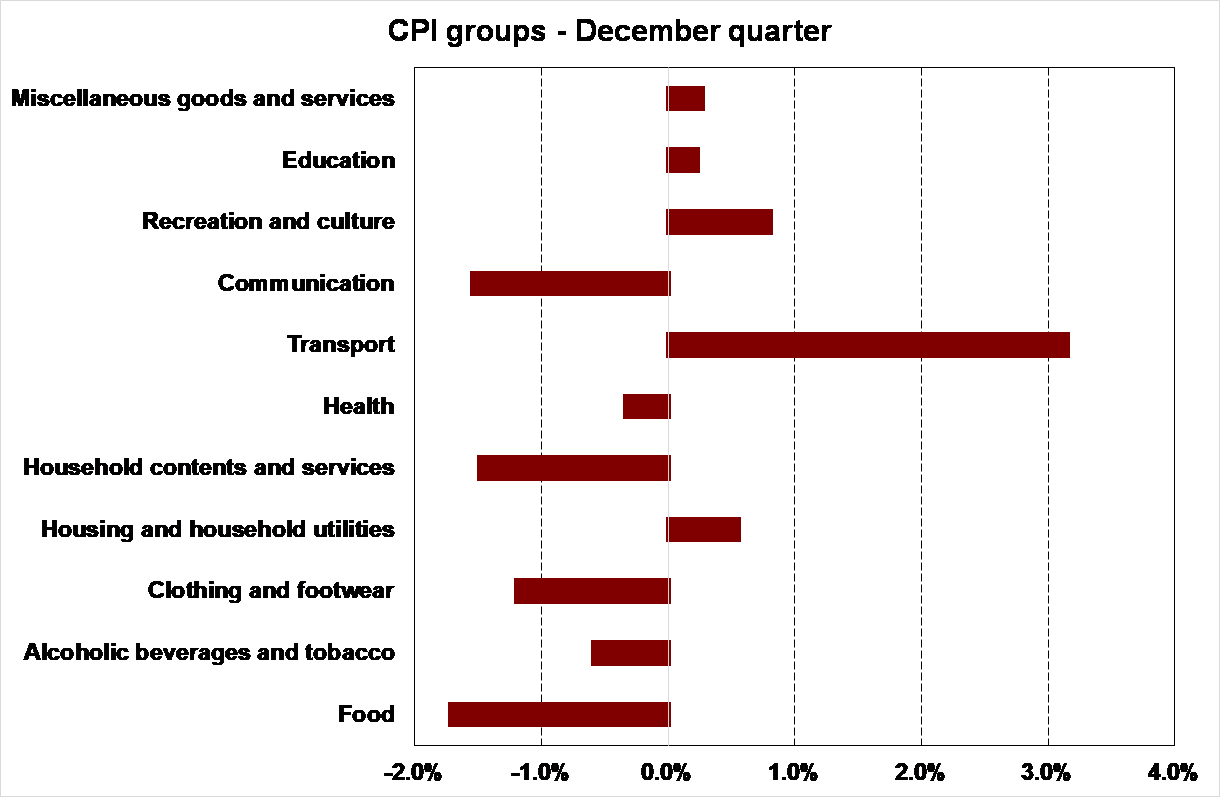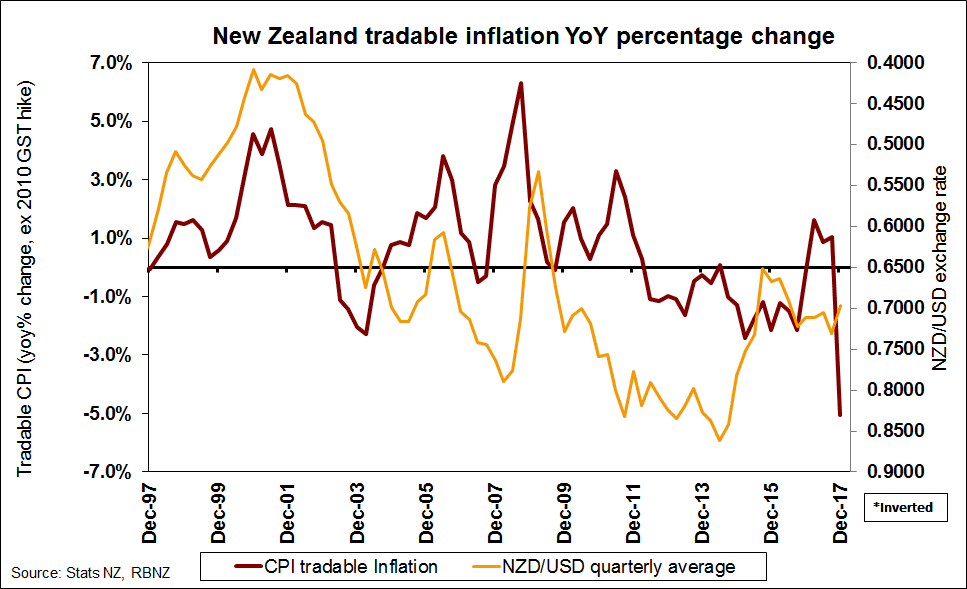 Roger J Kerr contracts to PwC in the treasury advisory area. He specialises in fixed interest securities and is a commentator on economics and markets. More commentary and useful information on fixed interest investing can be found at rogeradvice.com