Roger J Kerr examines wholesale and raw material price trends

By Roger J Kerr
The RBNZ in their assessment of the global economic environment in their latest Monetary Policy Statement included the chart below of produce prices (wholesale/raw material) in the US, China and Euroland.
The increases over the last two years are very sharp indeed as oil and other commodity prices have increased.
Synchronised global industrial growth increases in 2018 suggest that these wholesale prices are not about to decline again due to a lack of demand.
It is a pity that the RBNZ in their assessment of the current NZ economic and inflation outlook did not include a similar chart of the NZ Producer Price Index.
Stats NZ released last week the December 2017 quarter's Producer Price Index (as part of the Business Price Index).
Output prices (the prices businesses receive) increased 1.00% over the quarter on top of a 1.00% increase in the September quarter.
Whilst these wholesale prices are only a part of consumer prices, at the end of the day consumers do end up paying for energy and raw material cost increases to business.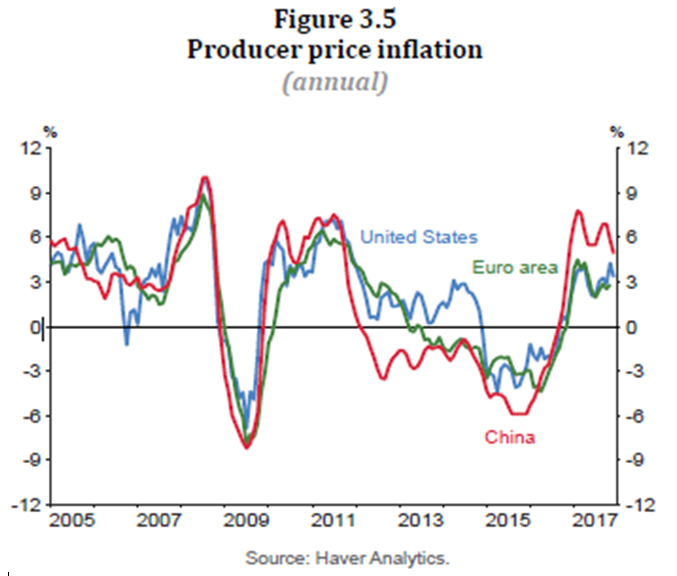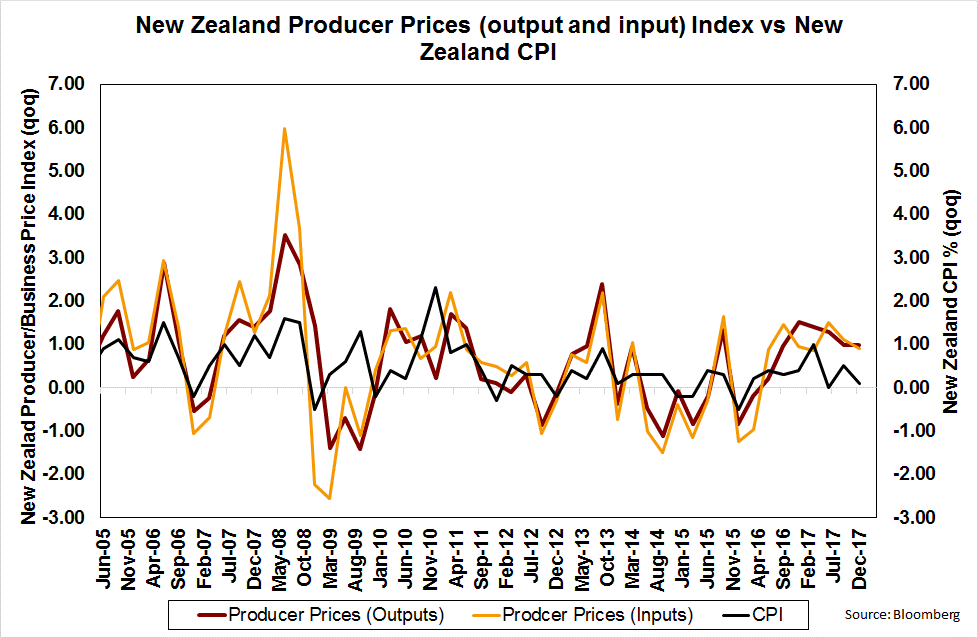 Roger J Kerr contracts to PwC in the treasury advisory area. He specialises in fixed interest securities and is a commentator on economics and markets.