Roger J Kerr looks at how the new RBNZ Governor Adrian Orr might implement and manage the new employment objective in the Policy Targets Agreement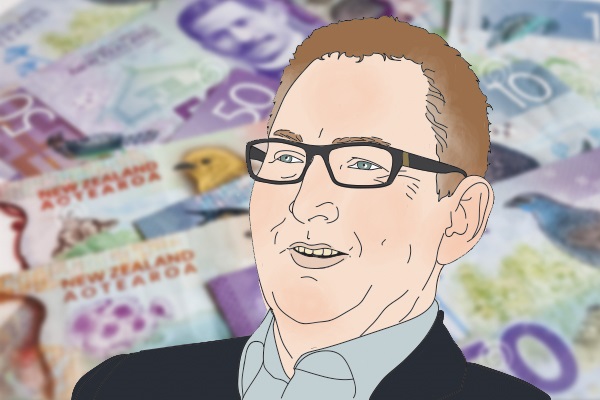 By Roger J Kerr
The local short-term interest rate market remains firmly "on-hold" awaiting fresh developments with inflation and monetary policy settings.
However, the far greater odds are for a continuation of no change for quite a few months yet.
Media commentaries are searching for a debate as to whether new RBNZ Governor, Adrian Orr, will be more hawkish or dovish than his predecessor.
My view is that Adrian will be more prepared to "pre-empt" a build-up in inflationary pressures by tweaking the OCR earlier in the cycle than Graeme Wheeler would have done.
If the exchange rate moves well below RBNZ TWI assumptions such pre-emptive monetary policy, management will be brought forward in timing.
Adrian Orr will understand the history of OCR adjustments in New Zealand and that is if you leave it too late to increase interest rates the risk is that you have to increase more rapidly later on to higher levels and that drives the exchange rate up and does more damage to the export productive sector.
The new RBNZ Policy Target Agreement with the low unemployment objective now added in would in my view make very little difference to how monetary policy is managed in practice. [Details of the new PTA were being released at 9am on Monday.] There are just so many other factors outside the RBNZ's influence with labour market conditions in New Zealand that it is hard to see how interest rate adjustments will speed up or slow down employment rates.
Export prices are the dominant determinant of how the NZ economy performs and thus the demand for labour.
The RBNZ have absolutely no influence on these prices.
Without a numeric objective for employment, the RBNZ's PTA objective becomes very subjective indeed.
For instance, how do they factor in that there is a permanent percentage of the working age workforce in New Zealand that is largely unemployable?
The RBNZ have no influence over education and welfare policies, they can only tinker with interest rates and those changes may influence the exchange rate value. 
The conclusion I would come to, as Adrian Orr enters the RBNZ Governor's seat, is that the employment objective will make no difference to how decisions are made with monetary policy compared with under the previous regime.
Roger J Kerr contracts to PwC in the treasury advisory area. He specialises in fixed interest securities and is a commentator on economics and markets.