Roger J Kerr says the risk is that Chinese interests become aggressive sellers of US Treasury Bonds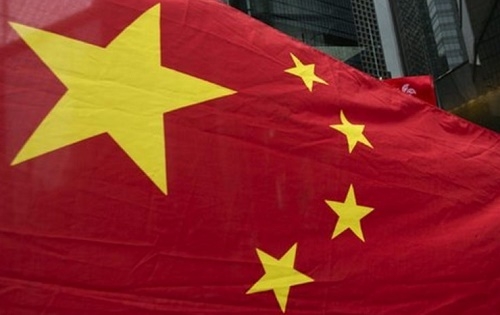 By Roger J Kerr
US 10-year Treasury Bonds have rallied back down 20 points from above 2.90% a few weeks back to 2.74% currently.
The retracement comes as global investment markets become increasingly nervous about financial market, political and economic stability in the US and elsewhere.
The global sharemarket surge that seemingly had no end over recent years appears to have run into turbulence of late caused by higher US interest rates, unpredictable "Trumponomics" and tech stocks being re-rated downwards.
The increase on US long-term bond interest rates from 2.00% in 2017 to almost 3.00% in January/February was justified on the back of higher short-term interest rates, larger US budgets deficits that are required to be debt funded (i.e. supply increasing with more bonds being issued) and expected higher US inflation.
The upward trajectory in the bond yields has been halted for the meantime as safe haven buying of bonds takes hold in the uncertain and volatile equity market environment.
The Trump induced trade war with China has caused some US economists to revise down their GDP growth forecasts for 2018 and 2019, thus marginally weaker inflationary forces.
The Federal Reserve still appear confident that the strong US labour market will drive higher wages and thus inflation going forward.  
As the US/Chinese economic relationship sours, the natural consequence is less investment of Chinese foreign reserves and sovereign wealth fund money into US Treasury Bonds.
The Chinese have already scaled back their new buying of US Treasury Bonds, the risk for interest rate direction in the US (and thus here in NZ) is that the Chinese become aggressive sellers of bonds as they pile the economic pressure on the US in retaliation to the import tariffs.
The centrally managed Chinese Yuan exchange rate plays a part in these equations, a weaker Yuan against a stronger US dollar value may add to the Chinese Treasury Bond selling as they repatriate funds home out of USD's into Yuan to stabilise it.
Our 10-year Government Bond yields are now trading at the same rate as US Treasury Bonds. A zero risk premium or margin for NZ bonds over the US will not be too long lasting as this column has discussed previously.
The 20-point pullback downwards in US bond yields provides an opportunity for NZ corporate borrowers to secure 10-year fixed rate swap interest rates close to 3.05% before the Chinese investors vote with their feet and send long-term yields higher.
Roger J Kerr contracts to PwC in the treasury advisory area. He specialises in fixed interest securities and is a commentator on economics and markets.