Roger J Kerr says NZ bonds are at risk of being sold off by foreign investors - and next week's Budget may be a trigger point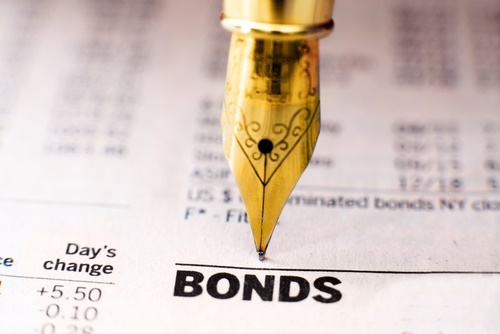 By Roger J Kerr
Whilst the risk of increasing short-term interest rates in New Zealand does still appear to be a long way off with current inflation at 1.1% - the bottom of the RBNZ's target band - interest rate risk for corporate borrowers is still very real with increasing long-term interest rates.
Wholesale market fixed swap rates from four years onwards do track NZ and US Government bond yields, and they are heading only one way over coming months/years.
If interest rates need to be fixed to reduce volatility of annual interest cost from year to year, it is still preferable to fix sooner rather than later.
The term fixed rates (four to 10 years) could be up to 1.00% higher in 12 months' time when most would consider the risk of short-term rates increasing starts to ramp up.
The "double-whammy" risk over coming months of both the underlying NZ Government Bond yields increasing (following US Treasury bond yields) and the NZ:US bond spread suddenly reversing upwards remains in place.
Currently, NZ 10-year Government Bonds at 2.80% are 15 basis points below US 10-year Treasury bond yields at 2.95%.
Why would global bond investors continue to hold NZ bonds credit rated AA+ when they could invest in AAA-rated US bonds at a higher yield?
Offshore holders of NZ bonds have already reduced their proportion of the total outstanding bonds on issue to below 60% from above 70% six months ago.
Further reductions are very likely as the yield enhancement incentive to be invested in NZ bonds is no longer there.
It will only take one large Asian sovereign wealth fund to wake up and realise that it makes no sense to be in New Zealand bonds vis-à-vis US bonds to cause a sharp sell-off in the NZ bond market.
The double-whammy impact comes when the NZ bond yields rise faster and further than rising US yields and the NZ:US bond spread widens out again.
Local fixed interest investment managers are also reducing the duration of their portfolios to reduce their risk to a rising interest rate environment.
It will require a special event or catalyst to spark the forecast NZ bond market sell-off outlined above.
That catalyst could well be next weeks' Budget statement from the Labour Coalition Government.
The spending demands from Cabinet colleagues seem to be mounting on Finance Minister Grant Robertson and he may struggle to remain within his own budgetary constraint limits.
Another risk is that higher budget deficits and increased Government borrowing (more supply of new bonds into the market) will come about if the economy's GDP growth in 2018 and 2019 is substantially less than what the Robertson budget is based upon.
Should The NZ Government Treasury forecast GDP growth above 3.00% over the next two years, bond yields will be set to increase in the market as most private sector economic forecasters have lowered their growth outlook to 2.00%.
The lower than forecast GDP growth makes a big difference to Government tax revenue and thus their debt/borrowing requirements.
Roger J Kerr contracts to PwC in the treasury advisory area. He specialises in fixed interest securities and is a commentator on economics and markets.