BNZ's head of research Stephen Toplis says economic activity will not return to pre-crisis levels till 2023, while unemployment might not get back below 5% before 2025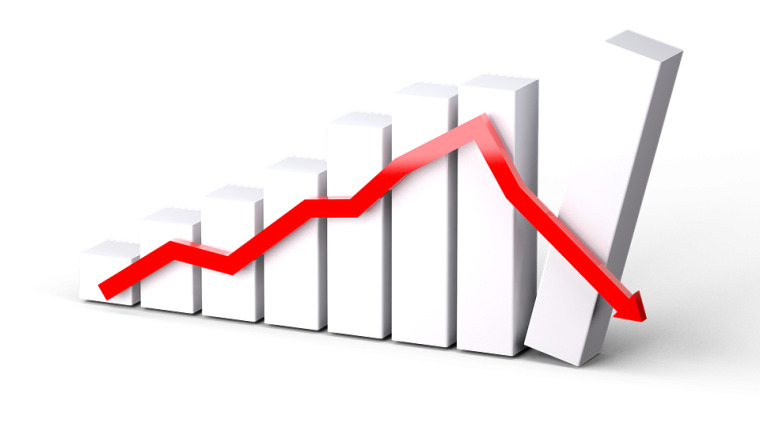 BNZ's head of research Stephen Toplis is warning that economic activity won't return to pre-crisis levels till some time in 2023, while unemployment might not get back below 5% before 2025.
In the latest BNZ Markets Outlook Toplis says he's concerned about the view, held by many, that the country will simply have a sharp economic correction in the second quarter of this year and that there will be an equally large bounce very soon thereafter returning things to normal.
"It is true we will get a huge drop followed by a significant hike. Equally, the bigger the fall, the bigger the bounce. This is why, even with huge variation in the quarterly forecasts of commentators, the deviation in overall growth expectations is not so large.
"But, even with the bounce, whenever that may be, things will not return to normal for a very long time.
"We believe it will not be until sometime in 2023 that activity will return to pre-crisis levels, at the very earliest. And we would be surprised if the unemployment rate fell back below 5.0% before 2025."
Toplis says the BNZ economists are continuing to increase their expectations of the size of the hit the New Zealand economy is going to face "from the pestilence we are currently experiencing".
"We are not alone. We are now witnessing forecasts for Q2 GDP ranging between -10% and -33%. Never before have we seen such a marked spread in expectations. And, yet, in reality, the irony of this huge spread is that it actually shows there is a very strong consensus view. Namely: the hit will be unprecedented; it will be focused on Q2; there will be a bounce; but no-one really has a clue as to the magnitude or duration of the shock.
"A simple, back of the envelope, analysis shows that a double-digit percentage hit to activity in Q2 is almost a given. If we assume a third of those currently employed remain working in essential services, another third work from home and a third can't do anything (think travel, tourism, hospitality, and retail) then, if nothing changes for the whole of the June quarter, economic activity would drop a third. If we assume the lockdown lasts for just 28 days, and things return quickly to normal, then the decline in economic activity would be 10%. This, in a nutshell, would be the best case scenario."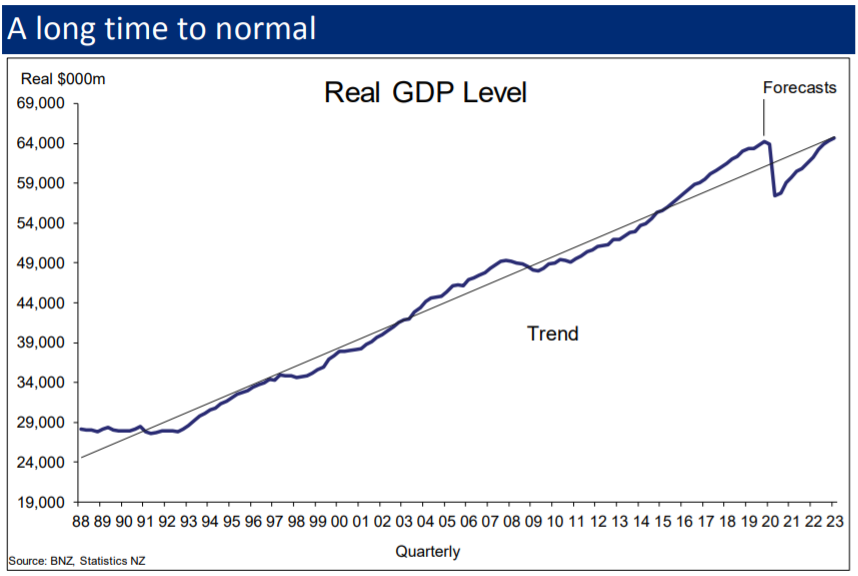 However, Toplis says given that there may statistically be difficulty even measuring the size of the ups and downs the BNZ economics team are not spending a lot of time trying to fine tune their GDP forecasts.
"We are far more concerned with the spread of the illness, the likely spike in the unemployment rate to around 10%, and the ability for businesses to survive this shock. And, possibly of even greater importance, is trying to understand what the world will look like when we finally claw our way out of this mess."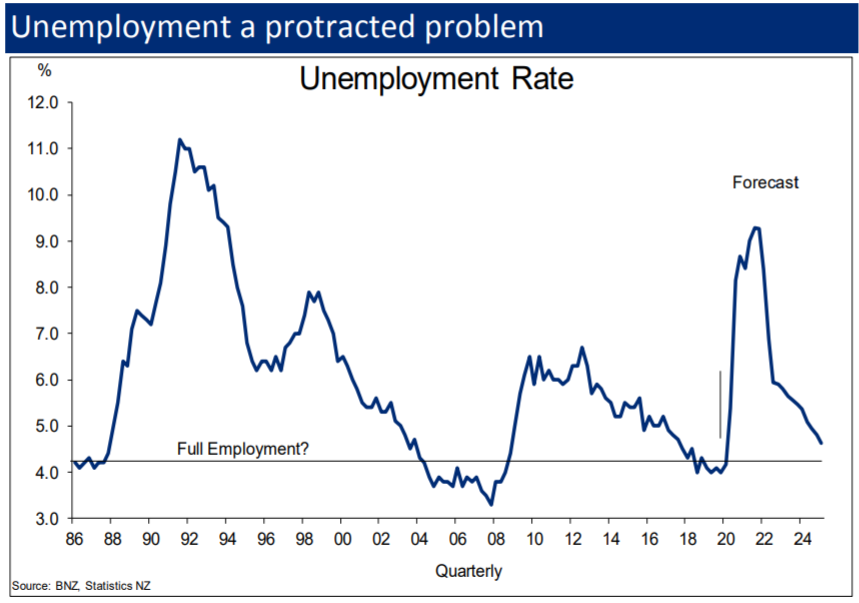 Toplis says common sense dictates that significant parts of the economy simply cannot bounce back quickly, and others will face structural issues that will transform them forever.
"There are a host of issues we could confront here but we note the following abbreviated list for expediency:
International travel will recover only very slowly. Even if New Zealand wins the battle against Covid-19, it is unlikely the rest of the world will do so any time soon. Realistically, the threat of infection is likely to stay in place for up to two years. This will be a major impediment to travel for an extended period of time.
As New Zealand comes out of its Level 4 lockdown, there are likely to remain hotspots of disease. This will remain travel limiting.
The massive increase in those working from home will change the world. Many of us talked about working offsite but never really embraced the concept. Now we know that it can be done, the need for office space could well diminish. Furthermore, we've all found out that video conferencing can work, which may permanently reduce the need for travel.
Many hospitality businesses operate on the border of solvency at the best of times. Many will close forever given the current shock.
Employment lags economic activity. As the economy bounces, employment will respond more slowly. In the first instance, firms will be reluctant to fully re-staff until such time that there is certainty that the virus will not re-emerge. Additionally, there will be those who realise they can produce the same output with lower staff numbers.
With the unemployment rate higher for longer, discretionary spending will take a disproportionate hit. Even if employment does pick up sharply, consumer net debt levels will have risen as people borrowed to see through a time of hardship, or ran down their savings or built up debt through deferring their mortgages.
Fallen asset prices (equities in the first instance but housing in the not-too-distant future) will adversely impact spending.
Lower population growth will result in lower GDP growth.
Uncertainty, in and of itself, defers investment activity.
And, last but not least, there is no free lunch. The Government is spending up a storm. Its debt levels will rise explosively. Ultimately, someone will have to pay for this via increased taxation and/or heightened fiscal austerity," Toplis says.
"Trying to get our heads around this is of greater priority than working out exactly where we are now."