Latest NZIER Quarterly Survey of Business Opinion shows that supply chain disruptions 'are contributing to the intense cost pressures across most sectors'; inflation likely to rise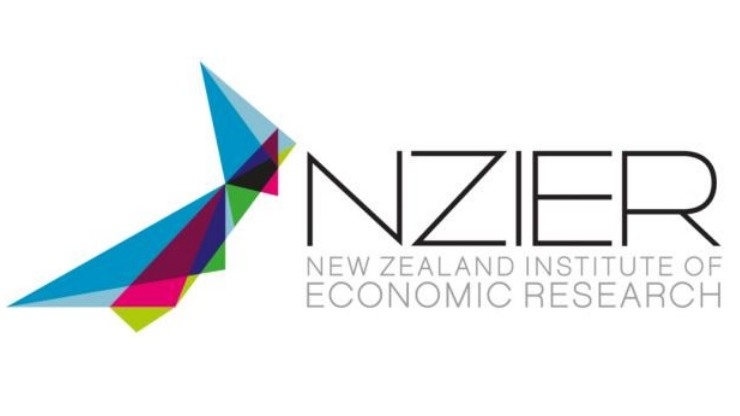 New Zealand's businesses are reporting that they are now finding it easier to pass on higher costs by raising prices to customers, according to the latest quarterly survey of business opinion from the New Zealand Institute of Economic Research.
And this suggests inflation will be on the rise.
NZIER principal economist Christina Leung said supply chain disruptions "are contributing to the intense cost pressures across most sectors".
This is consistent with findings from recent ANZ Business Outlook surveys.  
But Leung says that Kiwi businesses are now finding they are able to pass on their costs more easily - by raising prices.
"A net 8% of firms raised prices in the March quarter," Leung said.
She said this was "a turnaround" from a net 2% of businesses that cut prices in the previous quarter.
"Higher export-oriented dairy and fruit prices are supporting key regions," Leung said. 
"These results suggest a pick-up in inflation pressures over the coming year."  
The general results of the latest survey show "a modest improvement" in business confidence in the first quarter of 2021, while demand held steady.  
"A net 11% of businesses expect a worsening in general economic conditions over the coming months, on a seasonally adjusted basis," Leung said.
"This is a modest improvement from the 16% of businesses which were pessimistic about the economic outlook in the previous quarter. Meanwhile, firms' own trading activity was unchanged from the previous quarter. This measure suggests annual GDP growth will track around 2% in the March 2021 quarter." 
The survey found retailers most pessimistic of the sectors surveyed. 
"The retail sector has become the most downbeat of the sectors surveyed, with a net 38% expecting a deterioration in the economic outlook," Leung said. 
"Although retailers report some softening in demand, the significant development has been the surge in costs in the retail sector. This is likely to reflect the effects of Covid-related supply chain disruptions, which are driving up shipping and freight costs and affecting retailers' ability to restock shelves.  
"The building sector has also become more downbeat, despite a still solid pipeline of construction. Supply chain disruptions also look to be affecting activity, along with an acute shortage of skilled labour. Building construction firms report difficulty in finding skilled labour at levels last seen in mid-2017."  
However, despite some uncertainty about the economic outlook, firms are continuing to plan for an increase in staff numbers and investment, Leung said. 
"A net 8% of firms increased staff numbers in the March quarter, and a net 18% plan to hire in the next quarter. Firms are also feeling more confident about investment, particularly in plant and machinery. Rising labour costs and the reduced ability of firms to bring in workers from overseas given border restrictions has likely sharpened the focus on investment in labour-saving technology."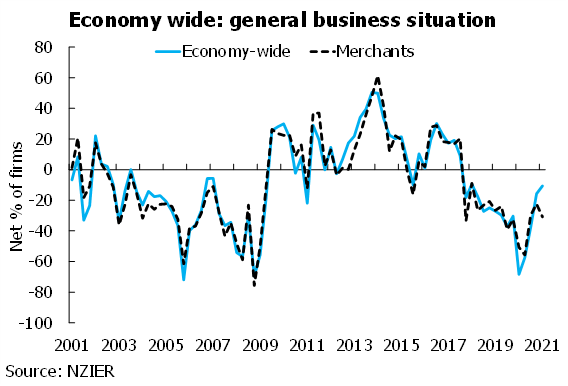 The NZIER has conducted its Quarterly Survey of Business Opinion since 1961. It is New Zealand's longest-running business opinion survey. Each quarter about 4,300 firms are asked whether business conditions will deteriorate, stay the same, or improve. The NZIER says the responses "yield information about business trends much faster than official statistics and act as valuable leading indicators about the future state of the New Zealand economy".