BNZ economists see inflation getting close to 3% by the end of the year and say it will take a 'determinedly dovish' RBNZ to 'look through' the rise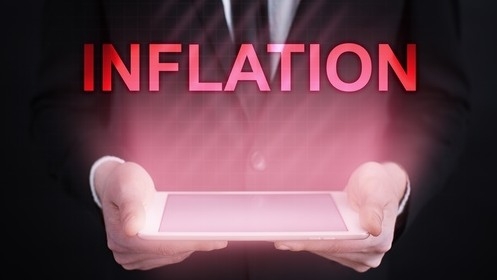 BNZ economists say inflation expectations will continue to keep "nudging higher" and they expect actual inflation to get close to 3% later this year.
In the weekly BNZ Markets Outlook, BNZ senior economist Craig Ebert commented on last Week's Reserve Bank (RBNZ) quarterly survey of expectations, in which respondents envisaged annual CPI inflation, two years out, at 2.05%. Last quarter, they expected 1.89%.
"This is consistent with many other 'core' inflation indicators that have returned to around the 2% level – central to the [RBNZ's] 1.0 to 3.0% target band and, in our view, are biased to keep strengthening.
"We would expect the inflation expectations measures to keep nudging higher, given their tendency to follow actual inflation (rather than be purely forward-looking). "
Ebert says the BNZ economists expect annual CPI inflation will "bump up" to 2.5% at next quarter's release, from 1.5% at last read, and will be getting close to 3.0% by the end of this year.
"It will take a determinedly dovish central bank to look through all of that, with its cash rate right down close to zero. 0.25% is not the new normal for the Official Cash Rate, as RBNZ officials intimated at last week's Financial Stability Report, during its assessment of risks."
Wage inflation is another area where expectations have firmed up, Ebert says.
"In last week's RBNZ survey respondents expected 2.58% in 1 years' time (up from 2.01% last survey) and 2.79% 2 years out (previously 2.28%). These relate to the QES private-sector average hourly earnings. 
"To be sure, these are not strong results. But they have clearly firmed up, from a significant low a year ago, to now be about what they averaged the 10 years preceding Covid-19."
Ebert noted the "so-called" public sector pay freeze (for incomes above $100,000), announced last week as something to be aware of.
But he said in other ways government policy "is serving to stoke wage inflation", including by way of ongoing strong lifts in the minimum wage and, in time, the Fair Pay Agreements framework outlined last Friday, which would give more power to unions.
"In the least, we might expect (private) wage inflation expectations to keep lifting, given how tight the labour market has gotten already (with a 4.7% unemployment rate confirmed last week for the March quarter of 2021)."
Ebert thought that perhaps the most interesting result in last week's RBNZ survey, however, was house price inflation expectations. 
"Had they flattened off, even gone a shade negative, many would have sheeted this home to the government's housing (tax) policy announcements of 23 March.
"In the event, expectations remained patently positive, at 5.49% over the coming 12 months (compared to 8.02% in Q1 and 5.47% in Q4) and 4.41% for 2 years out (previously 4.71%).
"This coincides with little evidence that house price inflation has been killed off by the latest (in a long line of) government policy designed to bring the market to heel. As this list has continued to grow, interest rates have fallen to extremely low levels."
However, Ebert says it's not just various inflation expectations that have been either resilient or have firmed up.
"Expectations on activity growth have strengthened. This was clear in last week's ANZ business survey, which took a big step into above-average territory in May, with every component looking upbeat to strong now, rather than just generally okay. Pricing intentions hit a record high."