'It doesn't mean we hate you': Commerce Commission Chairman John Small on banking, market studies and why he joined the competition watchdog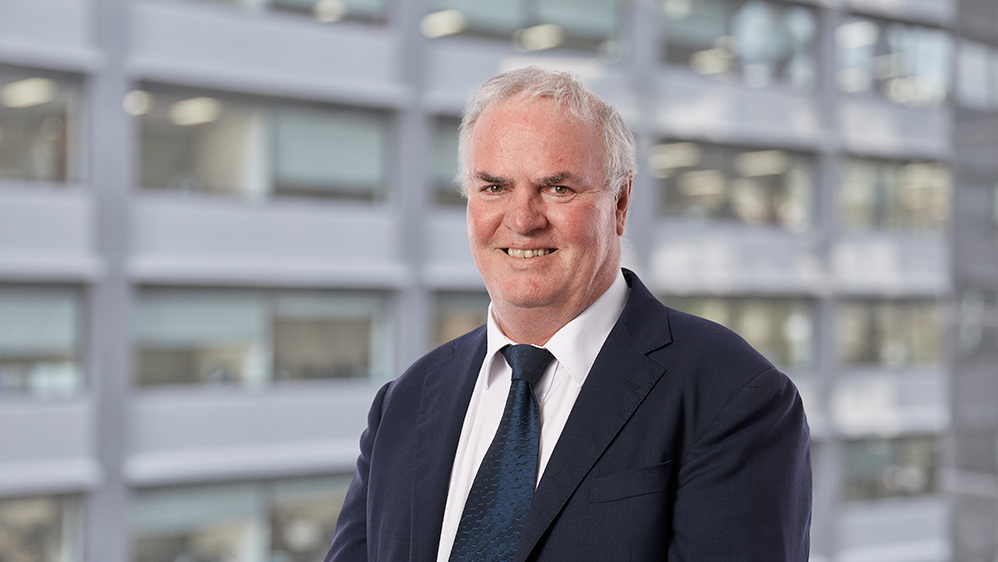 Commerce Commission Chairman John Small says the regulator will be digging into banks' capital requirements and the prudential regulation regime to examine whether it has any impact on competition as part of its market study.
On Tuesday the Government announced it had initiated a market study into the banking sector, after completing market studies into fuel, supermarkets and residential building supplies.
Industry lobby group, the New Zealand Banking Association (NZBA), said it would work constructively with the Commission on the study, and the market study would "ease any concerns in the community about competition and innovation in the banking industry".
The NZBA said in recent years the industry had seen bank teams tied up with significant regulatory requirements, limiting the ability to focus on new product development. 
"We hope the Commerce Commission will look closely at the regulatory environment as part of its study."
Small said the Commission would look at regulation of the sector, including capital adequacy (the amount of money banks need to have to ensure they don't fall over in times of stress).
"We know that prudential regulation, for example, affects the amount of capital that you have to have in a bank. I'm not sure whether we'll find out that's a factor making it harder for small banks. I don't know if that's true or not. That's something that we'll be looking at."
He said banking prudential regulation, overseen by the Reserve Bank, was aimed at making sure banks were well-capitalised so that they can withstand the bad times. 
That was a different concept to return on equity, for example, where a businesses' income is compared to shareholders' equity, Small said.
The KPMG annual financial services report found the New Zealand banking sector had a return on equity of 13.4%​ in 2022, compared to 15%​ on the companies in the NZ stock exchange's top 50 index, the NZX50.
"We're not going to be estimating rates of return ourselves because everybody's done that. We're trying to understand what does this mean? Is it really an indicator with benign explanations? That kind of thing."
Small said the reaction from the banking community to the study had been pretty good.
"Some of the banks have made it really clear that they see this as an important way to help them build trust and confidence in the system. Everybody wants that. It's no good if people are mistrusting of banks, and so we think it can help there. And that's obviously one of the aims of the Commission, to build trust and confidence on market impact of regulation of various sorts on banking competition."
Market studies are why Small joined
Small held a media call a day after the banking market study was announced, where he outlined why market studies matter and said these kinds of industry deep dives into competition by the regulator hadn't happened for decades.
The Commission Chairman said market studies are the reason he joined the regulator. He said market studies, introduced through a Commerce Act amendment in 2018, were highly complementary to its other work enforcing laws and determining whether there were breaches of competition law. Market studies were more proactive, Small said.
Small said the firms involved in the market studies thus far had reacted well and professionally to the competition regulator's probes. He said market studies were common in other jurisdictions.
"They are a normal process ... Someone is going to come through and run the ruler over whether or not competition is working properly. That doesn't mean that we hate you. It doesn't mean we don't value the work that you're doing, or your contribution to the economy and society, it just means that from the point of view of the social contract, it's useful to have a check run over these industries from time to time."
Small said his sense was that there was broad political support for competition policy to be effective, including market studies.
He said there had been "little proof points" that had popped up through the market studies undertaken which showed market studies do have an impact. Land covenants, for example, had been found to be hampering development of supermarkets and the industry players agreed to remove them. Similarly, in the residential building supplies study land covenants had been found to be problematic. The grocery study had already prompted the duopoly to start working on wholesale networks, and rebates in building supplies had also been junked after the Commission looked into the sector.
"So that's real. That's demonstrated a clearly positive effect on lots of places, where ordinary New Zealanders do the shopping, there's now more locations that supermarkets can be opened."
But he knows consumers, and business, are under pressure. A recent consumer survey from the Ministry of Business, Innovation and Employment's Consumer Protection team found confidence in New Zealand's consumer regime had weakened.
Small said that finding was disappointing, and the Commission had plans underway to improve how consumers' interact with, and perceive, the work of the regulator including how consumers' first contact the Commission, to make its "front door" welcoming.
The cost of living crisis and inflation was straining the social contract between consumers and business.
"One of my big priorities is to get out there more talking to consumers and businesses about what we're trying to do. Awareness of the law, the relevance, and how we approach these things. Because I think actually, just awareness by itself will drive better conduct from firms, and more confident consumers start to kickstart that virtuous cycle. From our point of view, my main strategy here is to be more visible, more public, more clear and direct about what we're trying to do."
Would he like any more tools added to the Commission's toolkit?
Absolutely, but Small is not saying what that might be until after this year's General Election.
*This article was first published in our email for paying subscribers. See here for more details and how to subscribe.