Awarding of new govt banking contracts, with Westpac still the Crown's transactional banking service provider, to save taxpayers more than $120m, English & Joyce say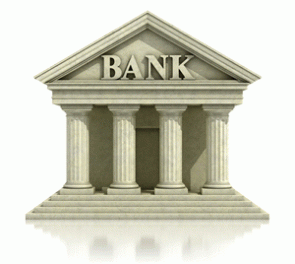 Westpac, the Government's banker since the late 1980s, is to retain its role as provider of Crown transactional banking services but five other banks have also picked up a slice of the government banking pie.
Minister of Finance Bill English and Economic Development Minister Steven Joyce have announced the result of last year's tender of the Government's banking business, which was put up for grabs for the first time in 25 years during which it has been held by Westpac.
Six banks have been awarded contracts for the supply of All-of-Government (AOG) banking services. Their contracts have been awarded in four subcategories, with the new contracts to run for up to eight years.
· Crown Transactional Banking: Westpac New Zealand.
· Foreign Exchange Transactions: ANZ Bank New Zealand; ASB; BNZ; Citibank N.A. – New Zealand Branch; and Westpac New Zealand. 
· Payment Services: ANZ; ASB; BNZ; Kiwibank; and Westpac. 
· Card Services: ASB; BNZ; Citibank; and Westpac. 
Lower fees
The Government says lower fees have been negotiated.
"The new contracts will deliver cost savings for government agencies and all New Zealanders. They will ensure that banking services are fit for purpose and provide value for money," English said.
"The financial benefits for the government from the AoG Banking Services solution are significant – negotiated price benefits and innovation commitments of more than $120 million have been secured over the life of the contracts," said Joyce.
The Ministers said the new contracts would see the development of innovative banking products and services that will extend the way government works with third parties and intermediaries, such as financial professionals, generating "efficiencies and improvements" in the services provided.
"The new contracts provide government agencies with a choice of providers that have undergone a rigorous procurement process, and support the implementation of innovative banking solutions for all New Zealanders. These will make doing business with government easier and promote better ways of working, which are key objectives of the Better Public Services programme."
A total of 35 core government agencies are required to use Westpac, the Crown Transactional Banker. These include the Inland Revenue Department, the Ministry of Foreign Affairs and Trade, Ministry of Business, Innovation & Employment, Treasury, and the Canterbury Earthquake Recovery Authority. Other agencies, aside from the 35, can choose to use Westpac, or another bank, for their transactional banking needs. 
'Win reinforces our leadership position'
In its own statement Westpac said it had been confirmed as the Government's main bank for the next eight years, with the new contracts effective immediately.
"After a competitive tender process where the delivery of services was separated into four categories, Westpac not only retains the core banking business but is the only bank delivering services across all four categories. The new contract extends Westpac's relationship with the Government to more than 30 years," Westpac said.
CEO David McLean said Westpac's response to the tender set out a new business model focused on innovation that will "create value" for Government agencies. This was built on the "deep understanding" Westpac has developed about the Government's banking needs.
"The Government has spelled out its digital aspirations and as a leader in both the payments and digital space we believe we can help the Government meet these goals," McLean added. "Our win reinforces our leadership position in corporate and institutional banking in New Zealand and we look forward to continuing our partnership with Government across all its banking needs."
Prior to the All-of-Government banking tender, Westpac has held a Master Services Contract for the Government's core transactional banking. A range of other banking services that had developed since that contract was first signed in 1989, for example credit cards and some inward payments, sat outside this contract and were regularly tendered by individual departments and held by a number of banks, Westpac says.
Westpac deal until 2023
Last year's request for proposal from the Ministry of Business, Innovation & Employment said the core contract accounted for $229 billion worth of annual credit and $219 billion of debit transactions. It also said government agencies have 93 Crown accounts, 78 departmental accounts and 175 trust accounts. Additionally there are some 7,811 government cards on issue.
The transactional banking services contract won by Westpac runs until June 30, 2023. It includes Crown, departmental, trust and foreign exchange accounts.  The foreign exchange services contracts run until June 30, 2018 with two rights of renewal for three and two year terms. In particular this contract covers international direct credits.
The payment services contracts also expire on June 30, 2018 and have two rights of renewal for three and two year terms. These contracts cover merchant facilities for accepting Visa, MasterCard, and UnionPay credit and debit cards. The card services contracts also last until June 30, 2018 with two terms of renewal for three and two years. These contracts involve a card facility for credit cards, stored value cards, travel cards and virtual cards.
Here's some questions and answers issued by the Ministers.
And here's the Government's buyers guide.
Here's Kiwibank's statement
Kiwibank has successfully tendered to provide bill payment services under the All-of-Government (AoG) Banking Services solution. The Ministry of Business, Innovation and Employment put a range of different banking services up for tender. The Minister of Finance and the Minister for Economic Development announced the results today. 

Kiwibank, is a panel member in the AoG Banking Services solution subcategory Payment Services. More information on the AoG Banking Services solution is available at http://www.business.govt.nz/procurement/all-of-government-contracts/cur… 

Kiwibank, as one of the selected bill payment services providers, will work with Government agencies to extend the range of bills that can be paid via our network. Our bill payment services allow people to pay their obligations to the government, via Kiwibank/NZ Post outlets. People wishing to make bill payments at a Kiwibank branch are not required to have a Kiwibank account. 

Chief Executive Paul Brock said winning a place on the panel was an important addition to the bill payment services already provided at Kiwibank/NZ Post outlets across the country.

"As Kiwibank grows it increases its capability to provide services to the government. We already have bill pay facilities in place and this adds to our client base."
Here's Citigroup's statement
The New Zealand Government has appointed Citi as a panel member in the All-of Government (AoG) Banking Services solution subcategories Foreign Exchange Services and Card Services. It is the first time in over 25 years that the Government has tendered its banking services, during which time banking trends and technology have evolved considerably. Derek Syme, Citi Country Officer in New Zealand, said, "It is a privilege to be able to provide banking services to the Government of New Zealand. The country is keenly focused on global trade with a public sector renowned for its focus on innovation, reducing costs and improving competition. We believe we will be able to make an important contribution to supporting the economic growth of the nation."

The Foreign Exchange service will be provided using Citi's industry-leading WorldLink® Payment Service to facilitate international payments. The Cards Service will be provided through a bundled solution of Citi's Corporate Commercial Cards Services linked to a Concur Expense Management System.

Scott Southall, Head of Treasury and Transaction Services for Citi in Australia and New Zealand, said, "We attribute our success in this tender to being one of very few truly global banks. This provides the Government with cross-border expertise, proven public sector capability and economies of scale that enable cost savings. Citi also has industrial-strength technology which is flexible enough to support the Government's changing needs over time."

Citi works with more than 700 public sector clients globally. This includes over 150 central governments, 100 local and regional governments, and more than 100 central banks, as well as key development banks, pension funds and sovereign wealth funds. It has the largest proprietary network with banking licenses in over 100 countries and globally integrated technology platforms.
Here's BNZ's statement
Today Minister of Finance Bill English and Economic Development Minister Steven Joyce confirmed BNZ as an approved banking partner as part of the All-of-Government Banking Services solution.

The Government has selected BNZ as a service provider for foreign exchange, payment services (online, EFTPOS and over the counter payments), and card services (purchasing credit cards) and the accompanying BNZ expenses management system for all Government public sector agencies. In addition, BNZ can also provide transactional banking services to most public service agencies, except for the core government agencies which have been designated to another bank.

Director of BNZ Partners Shelley Ruha says the Government contract award is an opportunity for BNZ to build long-term public sector relationships and advance its customer base in the Government sector.

"Our aim is to be a trusted advisor to Government," says Shelley Ruha.

"BNZ's vision is to enable a high achieving New Zealand by helping New Zealanders be good with money. This mission aligns perfectly with the public sector's goals to provide better value and more efficient services to make life better for New Zealanders," she says. 

"With our award-winning service and innovation, BNZ will deliver the efficiency and convenience of streamlined solutions that offer better value for money and a digital offering that can make life easier for public sector organisations and the people they serve.

"At BNZ our differentiator is building long-term business banking relationships and this is an exciting opportunity to share our expertise and specialist skills as we establish enduring relationships with new public sector customers," Shelley Ruha says. 

"More than just banking, it's about creating a thriving, innovative, successful New Zealand, together," she says.

BNZ recently appointed a Head of Government Banking, Jarron Boulter. Jarron will lead a team of Government Development Managers, who provide support to regional relationship managers, who take care of new and existing and Government customers.