NZIER Shadow Board suggests RBNZ keeps OCR at 2.75%; says signs of economic pick-up are dampened by global economic risks & impending drought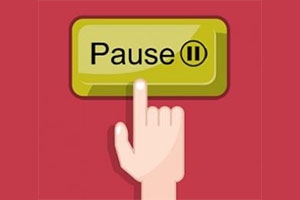 The New Zealand Institute of Economic Research's (NZIER) Shadow Board is tentatively suggesting the Reserve Bank (RBNZ) sits tight and leaves the Official Cash Rate (OCR) at 2.75% when it's reviewed tomorrow.
A number of the nine economists and business leaders on the Board are questioning whether now is the right time to make another cut, which RBNZ Governor Graeme Wheeler indicated in his September Monetary Policy Statement, was "likely". The Reserve Bank cut the OCR in June, July and September by a combined 75 basis points. However, at the last OCR review, in October, it was held at 2.75%.
NZIER senior economist Christina Leung says, "The December meeting is shaping up to be a close call. There are signs of a pick-up in activity, with the services sector remaining a standout. But there are also concerns about an impending drought here in New Zealand, as well as risks in the global economy.
"The Reserve Bank will also be mindful of the effects low interest rates are having on asset prices, with their accompanying risks to financial stability".
The Shadow Board's average recommended interest rate remains steady at 2.70%.
ANZ chief economist, Cameron Bagrie; MOTU professor, Arthur Grimes; Victoria University of Wellington professor, Viv Hall; BNZ head of research, Stephen Toplis; and Auckland University professor, Prasanna Gai, are strongly in favour of the RBNZ keeping interest rates on hold.
Grimes says, "A 'wait and see' approach remains warranted in the face of conflicting possibilities for the future path of inflation and both the global and domestic economies."
While Toplis thinks the RBNZ will cut rates, he says, "It's just that we don't think that this is the best course of action given surging asset prices (housing), a deteriorating household savings ratio, increasing current account deficit and, generally, solid growth."
Hall comments, "Monetary conditions continue to be very accommodative, and any further OCR reduction is unlikely to assist sustainably higher real GDP growth or trend inflation. The signals from factors contributing to inflationary pressures are approximately in balance.
"Long-foreshadowed Federal Reserve interest rate increases, and their implications for USD-NZD exchange rates, now look closer. So, no change is my "most appropriate" OCR setting."
Bagrie has a bright view of the economy, saying, "I don't see any hurry to move again right now. The economy is pretty clearly picking up and the lagged impact of previous cuts has yet to fully take hold.
"There is still uncertainty over whether this will flow into inflation though. I'd wait for more information on inflation itself before potentially moving again."
On the flip side, Westpac chief economist, Dominick Stephens; MYOB executive director, Scott Gardiner; Business New Zealand chief executive, Phil O'Reilly; and New Zealand Steel and Tube chief executive, Dave Taylor, have largely revised their recommendations for the OCR down since October.
Stephens says, "There is little chance of inflation exceeding 2% on average over the coming years. Conversely, there is a very real chance that inflation will settle below 2%. Low inflation globally, the global commodity price downturn, the wind-down of the Canterbury rebuild, and internet retailing are all set to drag inflation down.
"Impediments to a lower OCR in recent months were the Auckland housing market and the falling exchange rate. But Auckland housing has slowed with a thump, and the exchange rate has risen back above 65 cents."
Taylor says, "The exchange rate remains elevated, commodities and inflation low, so on balance the move should be towards further softening."
Gardiner says, "Whilst confidence seems to continue to track up, the challenge will be to see if lower interest rates will assist cashflow challenges some sectors face, such as the dairy industry, whilst balancing price pressures."